Arts will suffer under Brexit without freedom of movement, say Lords
27 July 2018, 11:21 | Updated: 30 July 2018, 11:56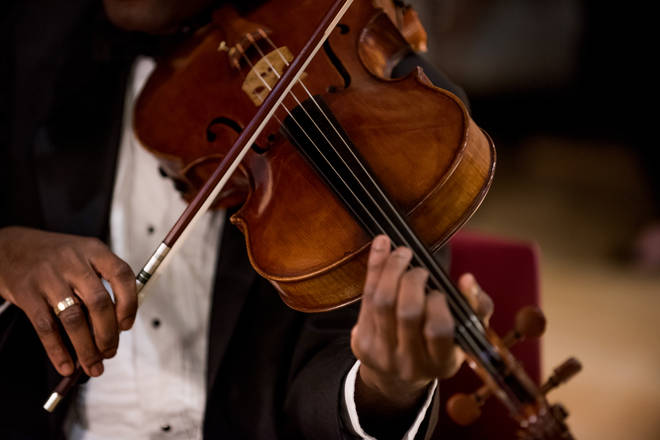 Ending free movement will lead to "a substantial loss of important skills" for the UK cultural sector, according to a new report on the effects of Brexit from the House of Lords.
The report, published yesterday (26 July) by the Lords' EU home affairs sub-committee, calls for more detail and clarity from the government on the impact of ending free movement.
The committee warns that the cultural sector is "profoundly important" to the UK's society and economy and to its international image and influence. They point out that British workers have thrived on collaboration with people from all over the world.
The report says that unless effective reciprocal arrangements can be made between the UK and EU, the UK may see a decline in skilled cultural sector workers entering the UK from the EU. It adds: "Such a development would be to the detriment of the UK cultural sector, and represent a significant loss to the audiences that enjoy seeing talent from across Europe performing in the UK."
The report also urges the government to support calls for an EU-wide short-term 'touring visa', saying the ability to move around Europe at short notice is essential for cultural sector workers: "This would enable self-employed persons to travel for short-term visits between the UK and the EU, recognising the two-way benefits that accrue from allowing artists, entertainers and other cultural sector works to move freely between the UK and EU to tour and work on short-term contracts."
Mark Pemberton, Director of the Association of British Orchestras, said that some freelance orchestral musicians would go "in and out [of the UK] to do 50 concerts a year". Horace Trubridge, general secretary of the Musicians' Union, said if musicians had to get visas for each Member State while on tour, tours "would basically [be] impossible to schedule".
The report also warns: "Bringing EU cultural workers under the same restrictions as currently apply to third country nationals could harm the sector, because existing visa rules require a minimum salary in excess of what many cultural organisations can offer." That minimum salary is £30,000 – more than many cultural organisations can offer.
Mr Pemberton said: "Unfortunately, musicians starting out in a career in an orchestra are not earning £30,000 a year. We are highly skilled but not highly paid. Sometimes, the people at the Home Office do not understand that. They assume that high skills equals high pay, and it does not in the creative sector."
The report concludes: "We therefore recommend that the Government be flexible. The UK's negotiators must recognise that any restrictions on EU citizens wishing to enter the UK may be matched by restrictions on UK workers in the EU.
"A decline in skilled workers from the EU would not only damage the UK's cultural sector, but also represent a significant loss to the audiences that benefit when talented people from across Europe perform in the UK."