New releases: Claudio Abbado & The Berlin Philharmonic - The Last Concert, David Aaron Carpenter - Motherland
30 April 2018, 10:15 | Updated: 2 May 2018, 12:57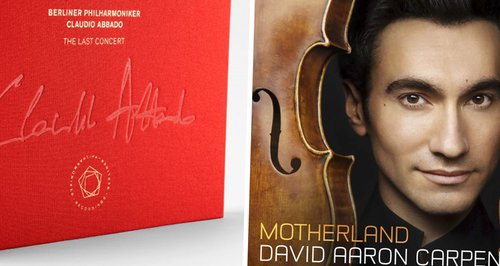 Throughout the week Classic FM's presenters bring you the best new recordings, including world exclusives and premiere broadcasts of latest releases.

John Suchet plays a track from his featured Album of the Week at 10.15am every weekday. You can buy your own copy from the Classic FM store here.

Claudio Abbado & The Berlin Philharmonic - The Last Concert
Berlin Philharmonic Recordings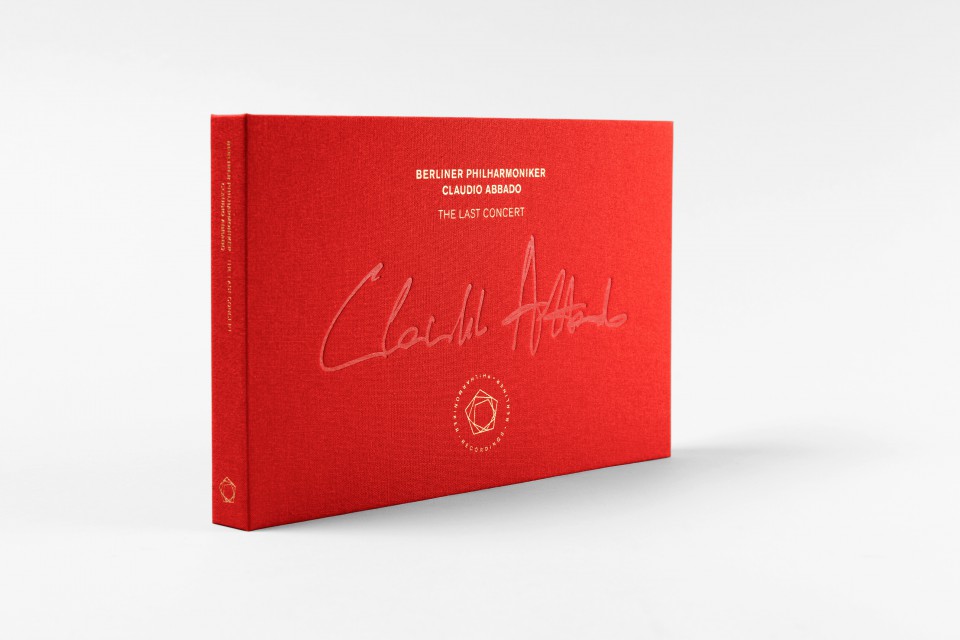 This landmark recording will be essential to followers of both the legenadry conductor Claudio Abbado and the orchestra with which he became chiefly associated before his death in 2014, the Berlin Philharmonic. And it's a great programme - Mendelssohn and Berlioz, both performed with typical precision and verve.

John Brunning plays a track from his featured Drive Discovery at 6.15pm every weekday.
David Aaron Carpenter - Motherland
Warner Classics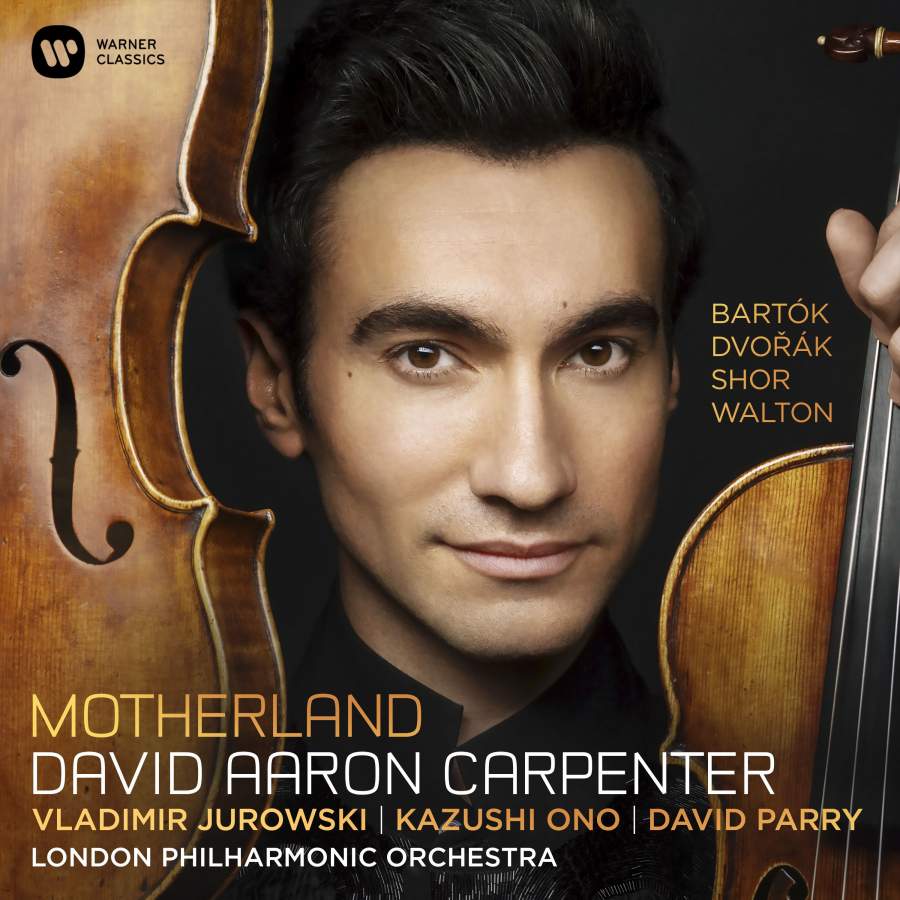 Stunning viola works from a stunning violist - David Aaron Carpenter takes on repertoire you might not be all too familiar with, all of it linked by a theme of longing for the titular homeland. Expect Walton, Dvorak and Bartok, nestling beside a dance cycle compsed by Alexey Shey.

David Mellor picks out his three favourite new releases and re-releases every week - including his own Album of the Week and a Bargain Boxset - bringing you lots of new recordings to explore.
Album of the week

Lawrence Power/Bergen Philharmonic/Andrew Manze - Berlioz: Harold in Italy
Hyperion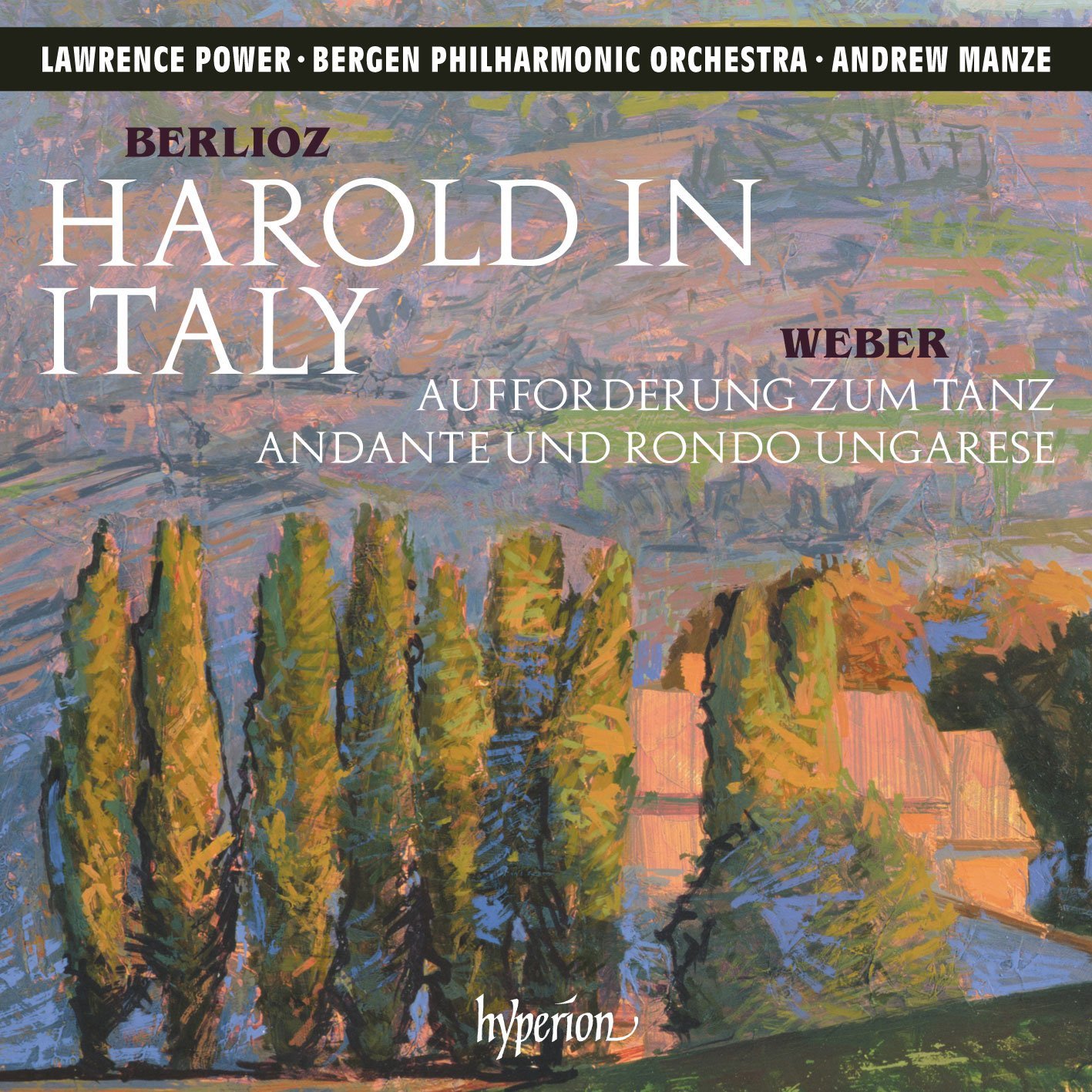 Lawrence Power is surely one of the most gifted viola players around today, as he proves yet again with this Harold in Italy, part of an ongoing series of viola albums for Hyperion.

Here he is partnered by the Bergen Philharmonic, one of Europe's most up and coming orchestras, and by Andrew Manze, who is carving a first class career for himself as a conductor, having been for many years an outstanding baroque violinist.

Harold in Italy, composed for Paganini, but neglected by him because he thought the viola had too little to do, is a bit of a Cinderella work, and deserves the exceptional advocacy it gets here. It really is worth getting to know; just a notch down from the Symphonie Fantastique.

To add to the attractions of this album, are four bits and pieces, including an orchestration by Berlioz, with an additional viola part added by Manze, of the celebrated song Plaisir D'amour, and Berlioz's orchestration of Weber's Invitation to the Dance.

An irresistible issue.
Bargain Box
Eugen Jochum - Complete Recordings Vol.2: Opera and Choral Works
DG/Decca/Philips (38CDs)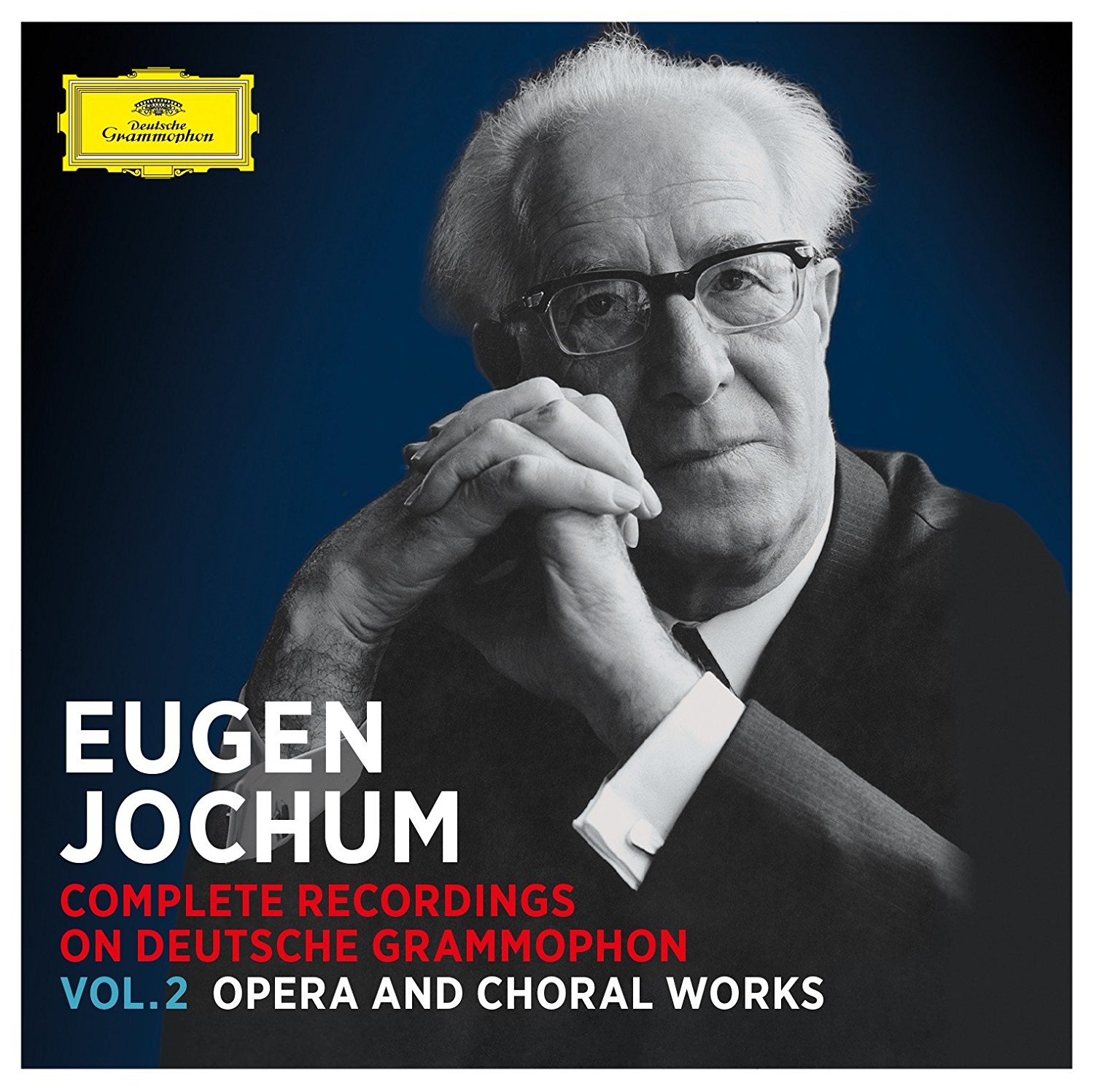 Eugen Jochum was one of the most important German conductors of the second half of the 20th century, and a regular visitor to London during his final years.

He recorded extensively for the above labels, plus EMI, and many of his recordings, especially of Bruckner, remain hugely valued to this day.

His symphonic recordings for Universal came out last year, and have sadly been almost immediately deleted.

This new volume covers four major choral works by Bach; Mozart's Requiem; Beethoven's Missa Solemnis; Bruckner's three great Masses; and five operas. The operas include a notable performance – arguably the best around – of the Meistersingers from 1976, and a Seraglio featuring the outstanding but sadly short lived tenor Fritz Wunderlich.

Jochum had a long and successful career, being Music Director in Hamburg in the 30's and during the war, and, having kept himself clear of Nazi taint, was appointed after the war to help rebuild the musical life of Munich, before guest conducting in London etc.

His reputation was as a conductor of genuine spiritual radiance and authority, and that emerges in most of the recordings under consideration here.

At its modest price, this box is well worth acquiring.

Best Bargain
Poulenc - Les Biches (suite), Les animaux modèles (suite)
Naxos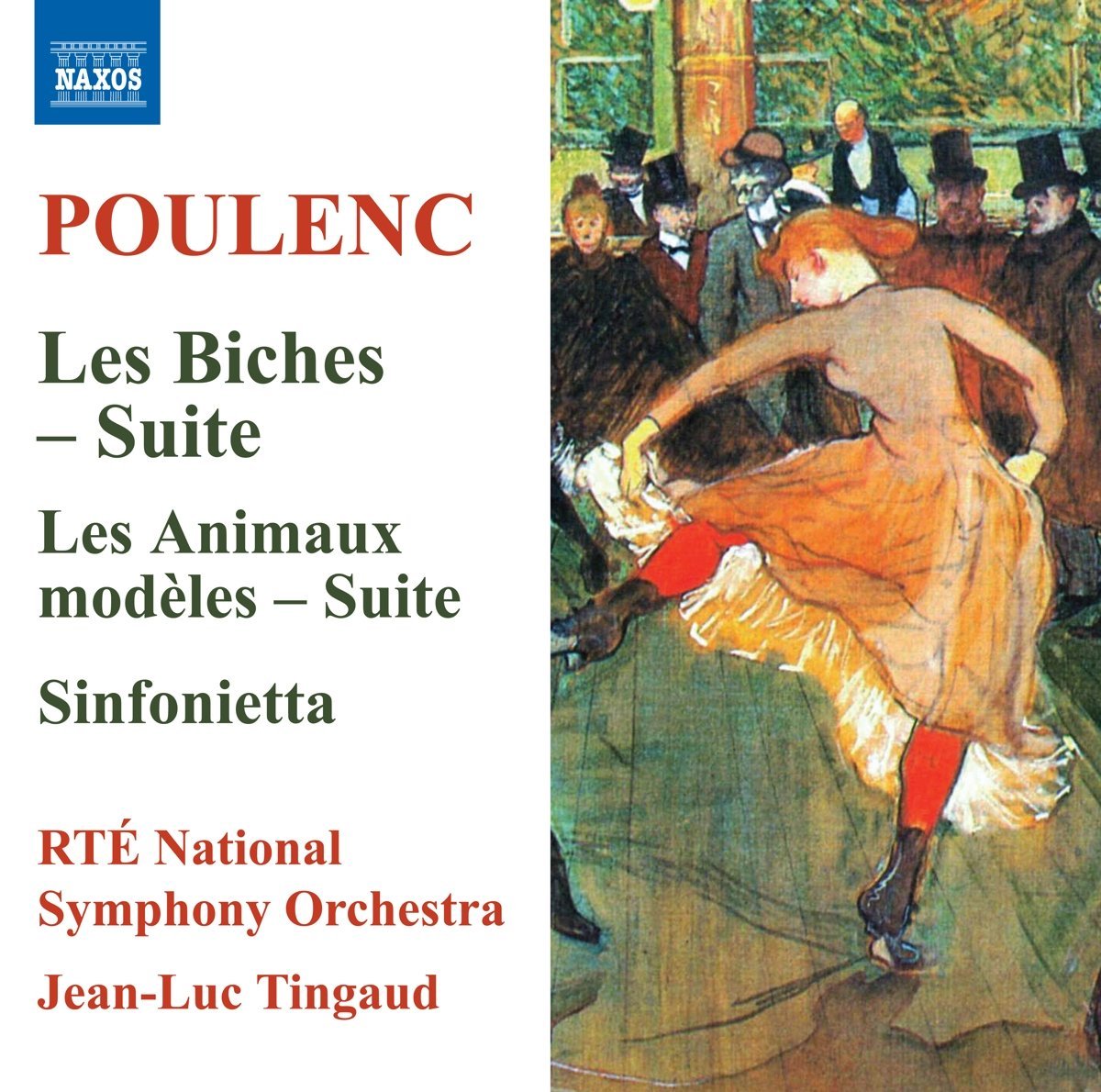 These recordings, made in Dublin last spring, and featuring the RTÉ Orchestra under Jean Luc Tingaud, offer robust, albeit not especially sophisticated, performances of three of Poulenc's most attractive works.

Particularly, the Suite from the ballet Les Biches, which alone is worth the modest price of this album.

Poulenc is easily overlooked these days, but shouldn't be. As Stravinsky once observed, he had the greatest melodic gift of any 20th century composer, and that is everywhere apparent in this charming music.

If you don't know Poulenc, this is an inexpensive way of getting acquainted with some of the best of him.