Classic FM will celebrate 25th birthday with composition competition and video game show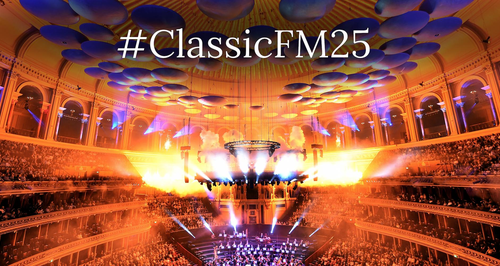 Classic FM will celebrate its 25th birthday year with a composition competition, the world's first ever dedicated video game music show and the relaunch of ClassicFM.com. And much, much more...
To mark 25 years since gracing the airwaves in 1992, we're making 2017 a bumper year of celebrations. Here's a run-down of what we're doing:

The Classic FM 25th Birthday Commissions with the Royal Philharmonic Society
Classic FM is partnering with the Royal Philharmonic Society to commission six brand new pieces of classical music, written by composers who are no older than the station itself. The Classic FM 25th Birthday Commissions with the RPS, one of the most important commissioners of composers since Beethoven, will champion Britain's outstanding musical talent. Young composers from all corners of the UK who were born on or after Classic FM's first broadcast in 1992 are welcome to apply. Each new work will be premiered at one of the station's 25th birthday events and recorded live for broadcast on Classic FM.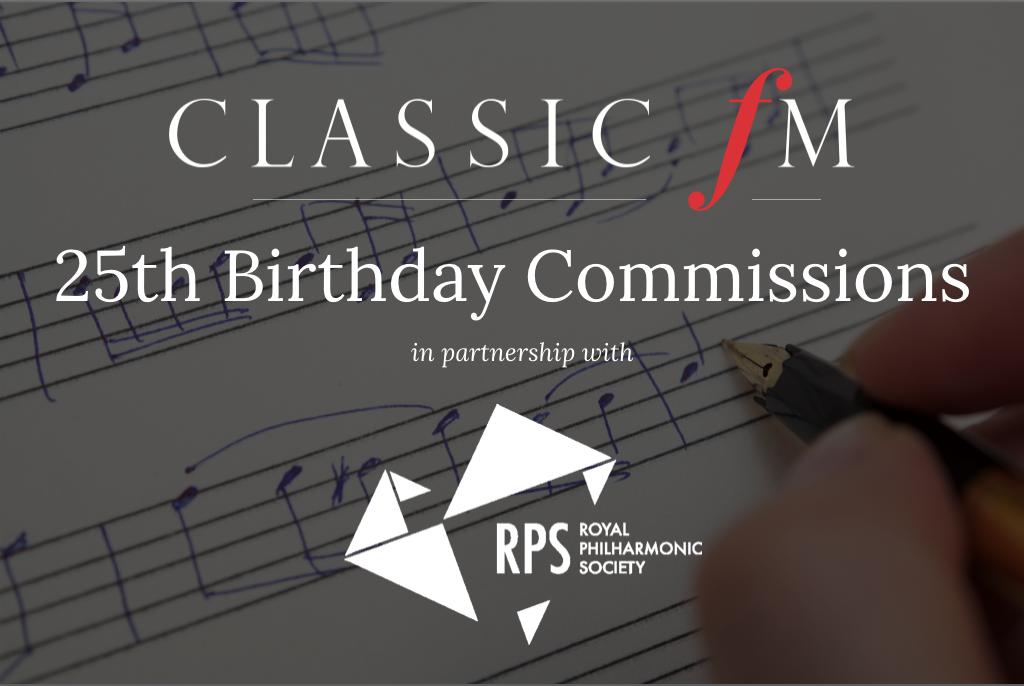 A new video game music show
Fourteen years ago, Classic FM became the first station to broadcast a weekly national radio programme dedicated to film music. Now, we're launching the UK's first weekly radio series dedicated to symphonic video game music. The six-week series will start on 22nd April and will run every Saturday from 9pm to 10pm.

April is Live Music Month
We're teaming up with our orchestral partners including the Royal Liverpool Philharmonic Orchestra, the LA Philharmonic and the City of Birmingham Symphony Orchestra, to broadcast 18 exclusive concerts from around the world. From Bournemouth to Los Angeles, the programmes include a concert by the Hull Philharmonic Orchestra – in this, Hull's year as European Capital of Culture – featuring the world premiere of a major new work by Sir Karl Jenkins. Each concert will be broadcast during the station's weeknight programme, The Full Works Concert.

A 25th Birthday Concert with the Royal Liverpool Philharmonic
On Thursday 7th September, Classic FM's birthday, a spectacular concert will be staged at Liverpool Philharmonic Hall, hosted by Bill Turnbull and broadcast live on air. Classic FM's Birthday Concert with the Royal Liverpool Philharmonic Orchestra will feature repertoire firmly associated with the station – for example, Handel's Zadok the Priest, which was the first ever piece of music played on Classic FM in 1992.

Classic FM Live returns
We are returning to London's Royal Albert Hall on Tuesday 18th April for Classic FM Live, hosted by John Suchet and Margherita Taylor, with highlights including the Macedonian pianist Simon Trpčeski playing Rachmaninov's Piano Concerto No. 2, and the world premiere performance of a new work by Classic FM's Composer in Residence, Debbie Wiseman.

All-new ClassicFM.com
ClassicFM.com is the world's most popular classical music website. To kick-start the station's 25th birthday plans, the site, now fully mobile responsive, has just been re-launched with a fresh new look, plus improved playlist and schedule features.

Later in the year and as part of the celebration to mark Sir Simon Rattle's first season as Music Director of the London Symphony Orchestra (LSO), ClassicFM.com will live-stream a special concert featuring Stravinsky's Petrushka, The Rite of Spring and The Firebird. The concert forms part of Sir Simon's 10-day festival of music with the LSO – which, for more than ten years, has been known as 'Classic FM's Orchestra in the City of London'.

Supporting live music across the UK
Classic FM has always championed live music and during its 25th birthday year, the station will support some of the UK's biggest classical music events and festivals. In July and August respectively, Classic FM will broadcast from the Welsh Proms and the Edinburgh Festival. On 21st June, Classic FM will be the lead UK partner in Make Music Day, a worldwide celebration of music spanning more than 750 cities in 120 countries.

Classic FM's Music Teacher of the Year Awards
Classic FM has joined forces with Casio and ABRSM to undertake the UK's biggest celebration of music education in the UK. Classic FM's Music Teacher of the Year Awards will honour and reward teachers who have made a real difference to the musical lives of young people across the country. The Awards will be presented at a major event at the Barbican Centre on 7th July, organised by ABRSM and hosted by Classic FM's Myleene Klass.