What is autotune: a creative tool or the curse of modern pop?
27 September 2018, 12:14 | Updated: 24 April 2020, 12:41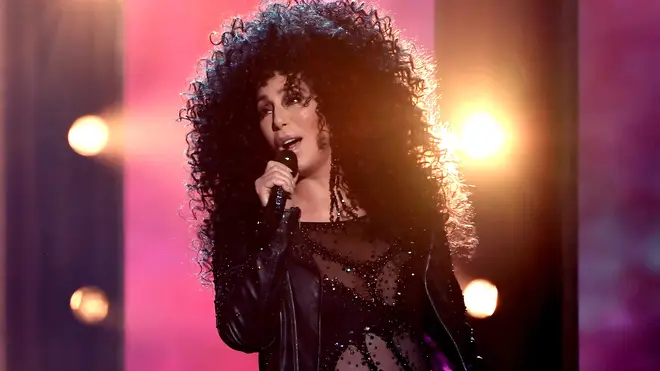 Is Auto-Tune technology an exciting piece of software that can save a once-in-a-lifetime performance – or just a safety net for pitchy singers?
Auto-Tune is a piece of software which corrects singers when they sing out of tune, either live or in the studio.
It was invented by an engineer who was developing acoustic tests for interpreting seismic data, and when he realised that it could be used to alter pitch, he changed the landscape of music forever.
"It used to be that singers would have to sing a song over and over, and by that time you've lost the emotional content of the performance," said Marco Alpert, vice president of marketing for Antares Audio Technologies.
He told Live Science: "Auto-Tune is used most often for an artist who has delivered a fabulous performance emotionally and there may be a few pitch problems here and there… [the software] can save a once-in-a-lifetime performance."
But then, Cher happened.
20 years ago, Cher became the first credited artist to use Auto-Tune – and she turned it into a performance technique.
Watch: Cher singing 'Fernando' in Mamma Mia 2 is pure magic
When producers Mark Taylor and Brian Rawling were working on her 1998 hit 'Believe', they discovered that if they cranked up the technology to its highest level, her voice gained a slightly disconcerting, robotic quality.
Cher - Believe (Offical Music Video) HD-Quality
Instead of simply using it to tweak inaccuracies, artists like T-Pain followed Cher's example and employed Auto-Tune as a way to create their individual sound.
Even Kanye jumped on the trend, thanking Cher for pioneering it:
@blanktgt She was very Gracious.We talked about our trips to Armenia.Kanye
Thanked me for Autotune.They were sweet,& seemed 2 be having fun.

— Cher (@cher) May 5, 2015
But has it gone too far?
Auto-Tune can be a great way to tweak small inaccuracies, yet retain the power of the original performance. But what happens when it's applied too liberally?
Sometimes it can detract from the natural beauty of a voice. In Beauty and the Beast, for example, Auto-Tune was applied to Emma Watson's singing voice.
Soprano and Classic FM presenter Catherine Bott said of the recording: "I'm really sorry that the studio hasn't had the courage of their convictions, and has tinkered with Emma Watson's fragile but pleasant voice. She no longer sounds like Emma Watson."
Listen here and see what you think:
Sure, so what's the future of AutoTune?
AutoTune is gradually getting more sophisticated, with the possibility of altering the amount of vibrato now, as well as pitch.
But with more sophisticated technology, we might end up losing the qualities that make singers' voices unique.
"Auto-Tune means that audiences never have to endure out-of-tune singing again; a tiny talent can secretly be made more marketable," says Catherine. "But is that just cheating, or can it be used creatively? Cher's 1998 single 'Believe' was the song that first unleashed that robotic, unsettling sound to the world, and it proved addictive."
"I think most people quite like Auto-Tune if it's used purposefully and creatively, but not when it's all about making every talent-show boyband sound mysteriously the same."