National Youth Orchestra of Great Britain: how to join, what to expect and how to ace your audition
26 July 2019, 17:26
Auditions for NYO and NCO have come round again – but once you get in, what can you expect from being a member of a youth orchestra? Violinist Nicola Benedetti reveals all…
Many of the world's best musicians begin their journeys into orchestral playing in youth orchestras, whether that's at county level, as members of the National Children's Orchestras (NCO) and National Youth Orchestra of Great Britain (NYO), or internationally.
With auditions for both the National Youth Orchestra and National Children's Orchestras around the corner, we chatted exclusively to NYO Ambassador Nicola Benedetti about what makes youth orchestras so special.
The violinist told us what it's like being in these orchestras, what you can expect on the orchestras' residencies, and why it's so inspiring playing as a soloist with youth orchestras – you can watch the full interview in the video above.
Read more: who is Nicola Benedetti?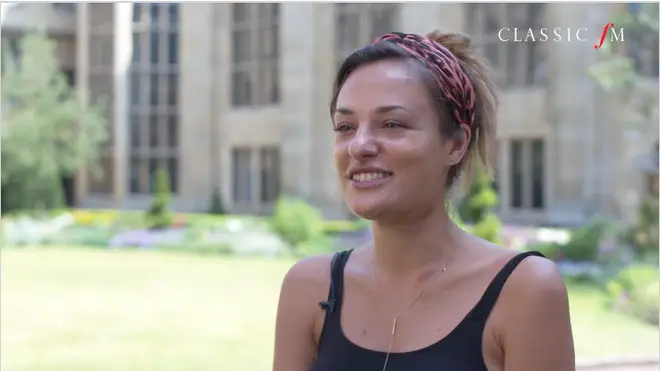 When was the National Youth Orchestra of Great Britain set up?
The National Youth Orchestra of Great Britain was established in 1948 by Dame Ruth Railton with the aim of giving talented young musicians the chance to play in a full symphony orchestra, while also introducing a youthful perspective to the orchestral repertoire filling concert halls.
550 concerts and 5,000 members later, young players today can apply from as young as 13 and up to 18 (NYO is strictly an "orchestra of teenagers") can apply to be in the orchestra, as long as you meet the Grade 8 distinction level entry requirement and pass your audition.
"It's really something to go into the National Youth Orchestra," violinist Nicola Benedetti says. "I feel like I missed out on the greatest experience anyone ever has having not been a member when I was young, because it becomes such a badge of honour that you've taken part in something like NYO."
The orchestra has 164 members, with teenagers from every background and heralding from every corner of the UK.
What is it like being in the National Youth Orchestra of Great Britain?
Once you're in, you rehearse and play at residencies, as well as performing at concerts around the country and abroad.
Benedetti was a member of National Children's Orchestra and although her loyalty runs deep, she is delighted to get the chance to work with the National Youth Orchestra, most recently on their summer residency rehearsing Tchaikovsky's Violin Concerto.
"It becomes the thing that so many musicians look back on and talk about as being the greatest experience they had in their life. It's something that becomes unforgettable for people".
Benedetti names the friendships young musicians form, as well as the music itself underpinning the emotional experience as real highlights in the experience of being in a youth orchestra.
Read more: Nicola Benedetti named National Youth Orchestra Ambassador
Alumni include the spectacular Sir Simon Rattle, Sir Mark Elder, Kwamé Ryan and Alison Balsom and currently 25 per cent of the principal seats in held in London orchestras belong to former NYO members. Pretty impressive!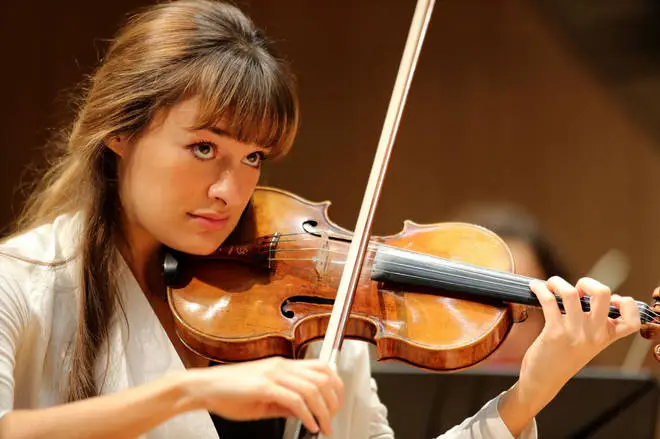 What can you expect at a National Youth Orchestra residency?
"My experience of playing in residencies was with National Children's Orchestras, both in Scotland and England," Benedetti says.
It's all about getting the chance to play incredible music, while having the time to look at scores in depth and, of course, meet fellow musicians and like-minded people.
Residencies at the National Youth Orchestra take place three times a year over major school holidays, for either a week or two, with members of the orchestra staying overnight. Schedules include daily warm ups, rehearsals, workshops, coaching opportunities. performances and social events during down time.
A lot of the musicians at a recent National Youth Orchestra residency got the chance to rehearse with Benedetti, and even form personal connections with her.
"A lot of the musicians have felt able to come and say 'Can I play this bit to you?', 'I'm struggling a little bit with that', or 'What do you think of this or that?' – so I've managed to start some personal connections to individuals in the orchestra."
This is something the violinist sees as being valuable to the young members of the orchestra, but also a rare treat for her.
"It makes a real difference to me when you get to know an orchestra in a way that is not just a sea of faces but is very personal," she tells us.
What's the difference between National Youth Orchestra and National Children's Orchestra?
While the National Youth Orchestra is exclusively for teenagers, the National Children's Orchestras (NCO) is a charity-based selection of ensembles based both nationally and regionally. They are pitched at young musicians aged between seven and 14 with a playing levels between Grades 3 and 8, depending on instrument and the age group of the orchestra.
Nicola Benedetti (named NCO vice president in 2013), cellist Guy Johnston and pianist Martin James Bartlett are among the incredible musicians born and raised in NCO.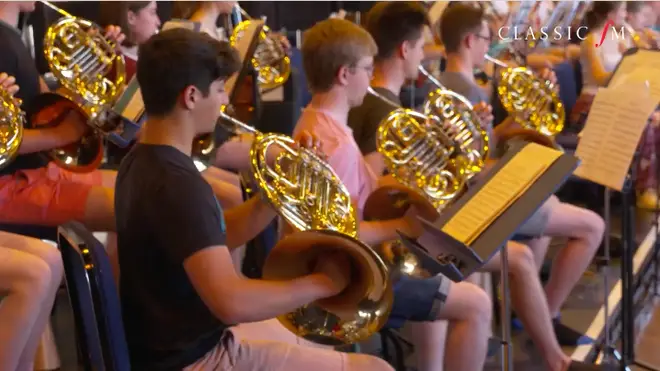 What's it like playing with a youth orchestra compared to a professional orchestra?
"With a youth orchestra, what I always hope for is that they're willing to take more risks and they're less fearful," Benedetti explains.
"It's not a job that they could lose," she laughs. "It's something that's experiential."
"And through that youthfulness, I hope players are a bit more fearless. At that age you have that love for, and innocence towards, music itself."
For Benedetti, that innocent energy given to music making is something that's possible to maintain as you get older, but not always easy. "The mystery is not there to the same extent", she says.
How do you ace a National Youth Orchestra audition?
For Benedetti, auditioning is all about sound first, and then just being yourself (watch her give advice above). Here are her three top tips for a youth orchestra audition:
"Focus on your fundamentals"

"Sound," the Nicky stresses, "is everything. Never neglect that in order to just make sure you get one passage right or tick a box."

"Allow your personality to show"

"Don't try to be too robotic. I think especially in today's world we're searching for a musical community, and musicians on stage, who are proud of who they are and will give you who you are."

"Accept that mistakes are a part of trying to do anything hard"

"Playing an instrument is something that's really challenging, so embrace that and don't fall at small hurdles," violinist Benedetti says. "Keep the larger picture in place and focus as much as you can on your largest objectives and you'll have better success overall."
Visit www.nyo.org.uk and www.nco.org.uk to find out more.