Definitively the greatest key changes in all pop music
16 February 2020, 16:47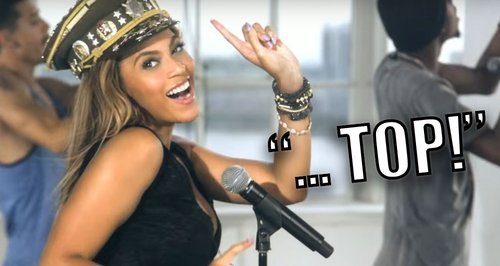 Get ready to clench your fist at the majesty of these unexpected chord insertions. Music theory really IS the best.
Michael Jackson - Man In The Mirror
This is a go-to for key change novices, mostly because MJ very kindly locates the key change at the exact point when he shouts out 'CHANGE'.
Skip to: 2:45
Whitney Houston - I Have Nothing
Sure, Whitney's done more famous key changes (immediately acquaint yourself with the back half of 'I Will Always Love You' if you haven't already), but 'I Have Nothing' is one of the cleverest. She sounds utterly at home, stable and safe in the home key, but for the final chorus it's completely destroy by ONE SINGLE NOTE, when she hits 'Close'.
Skip to: 3:30
The Temptations - My Girl
Absolutely beautifully set up by the preceding instrumental section, the genius of this Motown classic's key change is how expertly choreographed it is - you see it coming, you feel it coming, and then it actually sounds better than you thought it could.
Skip to: 1:30
Barry Manilow - Can't Smile Without You
Drippy songwriting genius Barry Manilow's finest key change - finer even than 'Mandy' - acts as a shocking gear-shift. 'Can't Smile Without You' is one of Manilow's most inoffensive melodies, right until the moment he throws in a genuinely unexpected semitone rise halfway through the chorus. Not even to pre-empt the chorus, just slap-bang in the middle of it. The chutzpah
Beyoncé - Love On Top
Beyoncé grew up in the golden age of the key change (80s into 90s, in case you're wondering) and so it's no surprise she's keen on incorporating the odd example into her own work. But in 'Love On Top', because Beyoncé is Beyoncé and naysayers shall be ignored, she bungs in four key changes in under 90 seconds. FOUR.
Skip to: 1:30
Lady Gaga - Perfect Illusion
Gaga is responsible for a resurgence of interest in the humble key change. When 'Perfect Illusion' dropped for the first time, the buzz wasn't about her raw new image or the subtle tweaks to her sound - it was the honking great key change at the two-thirds mark.
Skip to: 1:40
Randy Crawford - Street Life
This is a harmonically complex song anyway, so perhaps it's no surprise that the key changes are simply one element of it, used as an occasional weapon alongside those crunchy brass chords and stub-your-toe-on-it bassline. Not only does the key shift into a far brighter territory at the arrival of the chorus, it only waits for one iteration before it knocks it up another semitone. It's a brazen but extremely effective technique.
Skip to: 1:10
Bon Jovi - Livin' On A Prayer
It's the nemesis of karaoke singers everywhere. If you've ever been several pints deep and slightly overconfident by the time you get to that final chorus, you know exactly what we mean. And extra-cruel to stick in a 3/4 bar before it hits.
Skip to: 3:15
The Beach Boys - Wouldn't It Be Nice
Top marks for inserting a key change in an unexpected place - within the first ten seconds. Most key changes absolutely relish their place late in the song, but Brian Wilson just upends the whole thing by bringing that sunshine lift before a single word has been sung. Pure joy.
Skip to: 0:00
The Flaming Lips - Do You Realize???
A cynical key change, this: in the run up to the third chorus, we're taken up the expected notch to enhance the joy, but then, almost as a complete refusal of the power of the key change, it goes BACK DOWN again immediately after. It's like The Flaming Lips are saying, 'We can do key changes. But we don't WANT to do key changes.'
Skip to: 2:10
The Beatles - Penny Lane
Ever the harmonic pranksters, The Beatles were no strangers to a well-placed key change. In 'Penny Lane', they leave it very late in the day before pulling the trigger - the final run of the final chorus - but it only makes the sunshine all the sweeter.
Skip to: 2:30