When Whitney Houston surprised the world with an extraordinary Verdi aria… with Luciano Pavarotti
25 September 2023, 17:31 | Updated: 25 September 2023, 17:34
Whitney Houston, Pavarotti, Sting, Elton John - La Donna e Mobile 1994
Remembering the time one of the greatest vocalists of the 20th century stunned Carnegie Hall with an operatic outburst alongside Pavarotti, Sting, and Elton John.
Legendary performer Whitney Houston is best known for her sensational vocal power and heart-rending pop ballads. But uncovered footage from 1994 reveals a crystal clear operatic tone with untold potential, as she sings a Verdi favourite with Sting, Elton John, and Pavarotti.
With her powerful, soulful voice, much-missed singer Whitney Houston stands on a tall pedestal as one of the greatest singers of all time.
From her church choir beginnings to a chart-topping and record-breaking solo career, Houston captured the hearts of people the whole world over with her songs, 'I Wanna Dance with Somebody' and 'How Will I Know', as well as her role in the 1992 film The Bodyguard.
But unbeknownst to many, Houston harboured a secret skill for opera singing. In uncovered footage from a charity concert in New York's Carnegie Hall, Whitney Houston raises her voice to join in a rendition of 'La donna è mobile' from Verdi's Rigoletto.
Read more: This 'Drinking Song' from Verdi's La traviata is a glass of pure musical joy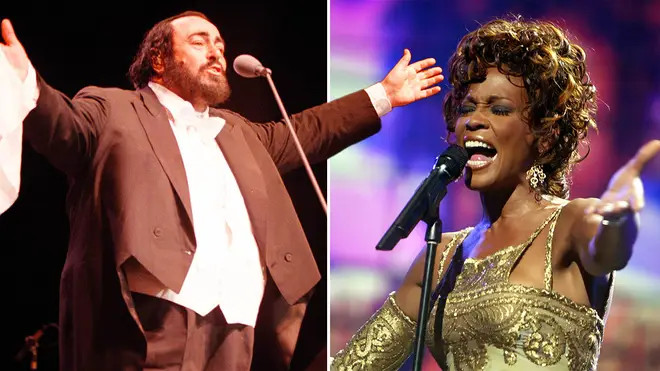 Joining Houston on stage are Sting and Elton John, and the trio are coached through a performance of Verdi's cheerful aria by none other than star tenor Luciano Pavarotti.
After singing the opening lines, Pavarotti beckons Sting to the microphone. The Police frontman mocks wiping sweat from his brow before stepping up to the podium to sing a highly respectable Verdi verse.
But the show is stolen when Whitney Houston surprises all on stage and in the audience by chiming in with a pure soprano tone and pitch perfect accuracy. Lingering on a G5 (that's the second G above middle C) with tasteful vibrato and impressive breath control, Houston's seemingly impromptu performance sparks instant applause from Sting, who watches her in disbelief.
Read more: The time Aretha Franklin stepped in for 'good friend' Pavarotti, and sang Nessun Dorma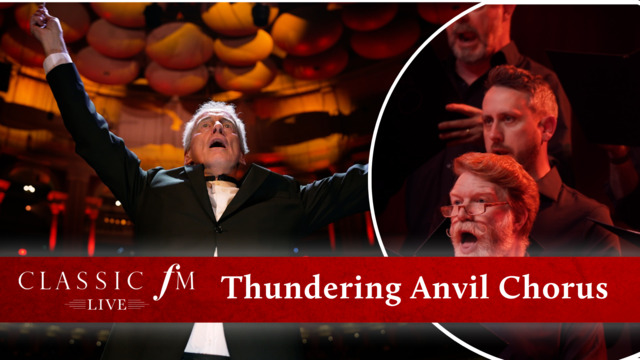 Verdi's mighty Anvil Chorus raises the Royal Albert Hall roof | Classic FM Live
The audience erupts in cheers and thunderous applause, almost drowning out Pavarotti as he resumes singing.
Elton John also joins in for a verse, before Sting and Pavarotti sing in unison with Houston, who once again steals the show with a top G floating high above the men's voices.
Read more: We looked at the vocal ranges of these iconic singers — and they're really impressive
Pavarotti completes the aria, whilst looking reassuringly at Sting who remains silent until the very last moment, before bursting out with a triumphant 'pensier!' on a top B flat for an impressive seven-and-a-half seconds.