This summer music playlist will give you intense and unstoppable good vibes
19 July 2016, 09:12 | Updated: 26 May 2017, 16:45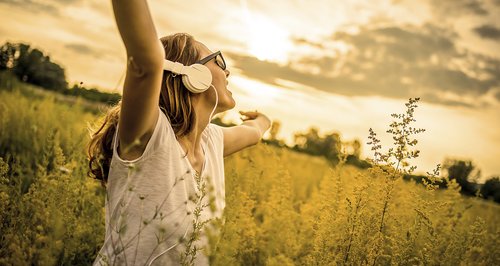 We've put together a list of the very best summer music, from a whole range of great composers. Pour yourself a drink and relax with these…
First... The Beatles?
OK, not strictly classical - but look what Craig Ogden does with this Beatles classic and tell us it's not in the right ballpark. A beautiful sound, especially in the summer.
Vivaldi - Summer
So this one's obvious, but why wouldn't you want to ring in the warmer months with this perennially stormy and summery favourite?
Mendelssohn - A Midsummer Night's Dream
Tranquil setting, divine inspiration, and a bloke with donkey ears. Can't lose with this.
Delius - On Hearing The First Cuckoo in Spring
OK, allow us a little wriggle-room here. This is a piece that will prepare you for summer rather than sustain you throughout, but it's an essential warm-up. Put it on around April.
Gershwin - Summertime
This one is for when summer just gets a little too hot. You know, that broken air-con kind of hot.
Rodrigo - Concierto de Aranjuez
Whisk yourself off to Spain with this one, surely the piece the classical guitar was invented for.
Albeniz - Tango
You know how in the summer you always want to just drink Malbec and attempt Latin American dance forms? Well, we don't have any Malbec.
...and some bonus Albeniz, a rather pacey run though his Asturias:
Marquez - Conga Del Fuego
Here's a suitably bonkers summer piece for when you've been stuck in a Bank Holiday traffic jam for two hours and you're feeling close to expiration.
Glazunov - The Seasons
Back to tranquil summers, now. Pour yourself a Pimm's and enjoy the distinctly light music-esque strains of Glazunov's seasonal effort.
Bizet - Carmen
Bizet's most enduring work also happens to be one that takes place during a sweltering summer. There's all manner of summery moments in here, but for us, it's Carmen's first major contribution that ticks all the boxes.
Respighi - The Pines Of Rome
An epic tone poem, complete with bird sound effects, that perfectly sums up the feeling of the magic moment when you're on holiday and everything just… stops. Bliss.