10 utterly ridiculous things that only happen in opera
23 August 2013, 11:04 | Updated: 2 April 2020, 15:49
Murderous cockerels, pregnant men, helicopters and more - what opera plots suffer from the most ridiculous plot turns? It could only happen on stage...
1. Cockerel pecks a king to death
In Rimsky Korsakov's The Golden Cockerel, King Dodon meets his match in the shape of a rather large cockerel, who proceeds to peck his jugular in a show of loyalty to his owner. Have a look here.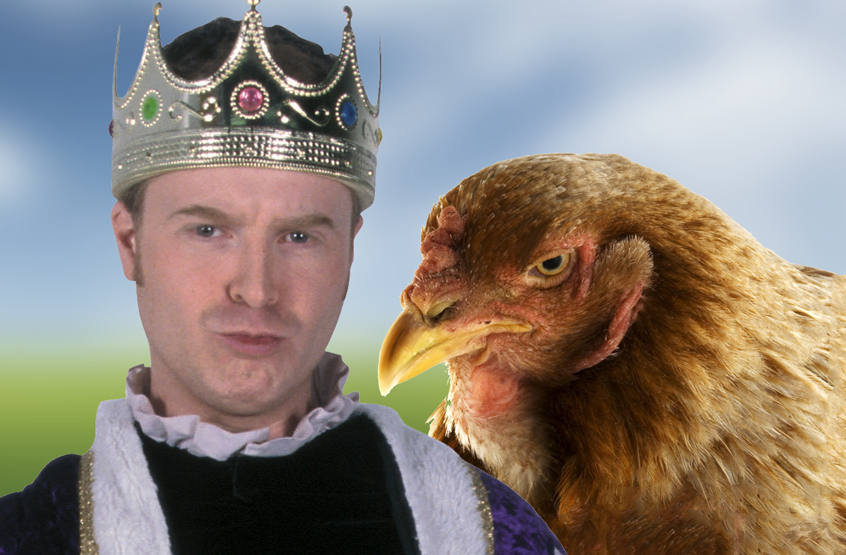 2. Lengthy passages of singing after tuberculosis and consumption diagnoses
Suffering from a mortal spluttering disease? Don't let it ruin your performance. In Verdi's La Traviata and Puccini's La Bohéme, the leading ladies' final performances are notable in that they are completely unhampered by their 'worse for wear' conditions.
3. Unconvincing cross-dressing
Beethoven's Fidelio features quite a bit of it (check it out here), so does Mozart's Così fan tutte - but the real question is why does no-one notice?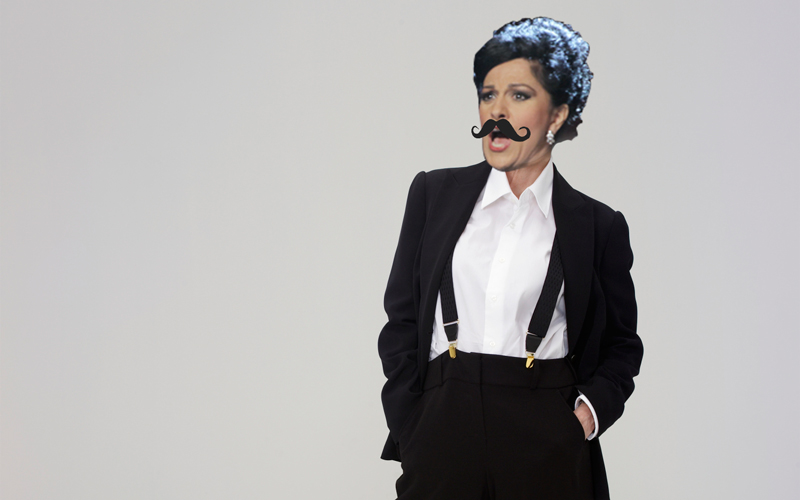 4. Helicopter string quartet
Karlheinz Stockhausen's Mittwoch Aus Licht is notable for its infamous helicopter string quartet section, which actually seems fairly sensible once you've gotten past the fact that the opera also features live Bactrian camels.
5. Woodpecker performs a marriage ceremony
Janacek's The Cunning Little Vixen has been interpreted as a clever social satire that toys with the idea of class, but that doesn't excuse the fact that someone ordained a woodpecker.
6. Nuns get guillotined with sound effects

In the charming finale to Francis Poulenc's Dialogues des Carmelites, a convent-worth of nuns are mortally departed from their habits, complete with sound effects. See (and hear) it here.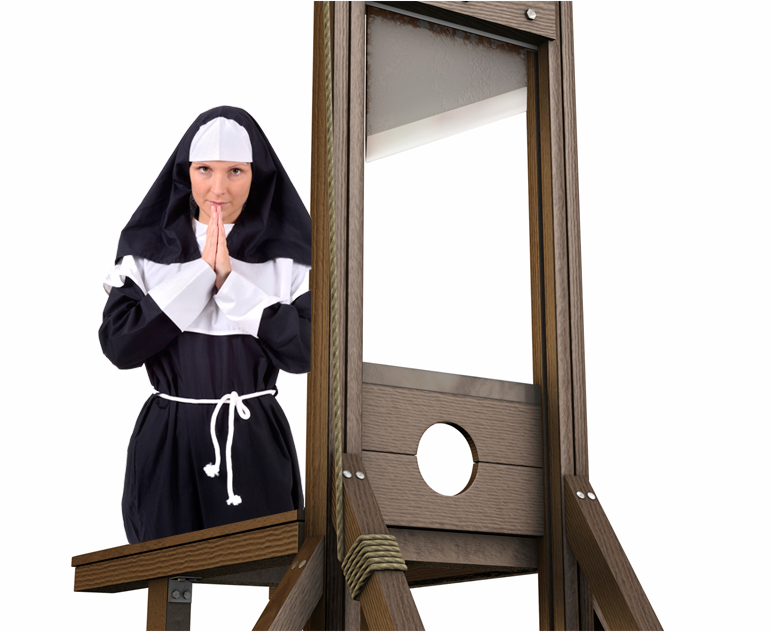 7. Man is mistaken for an otter and shot
It's not the most well-known of operas, but Julius Benedict's Lily of Killarney is notable for one scene in which one of the main characters, Danny, meets an untimely end thanks to his obvious resemblance to an aquatic mammal. Pavarotter, anyone?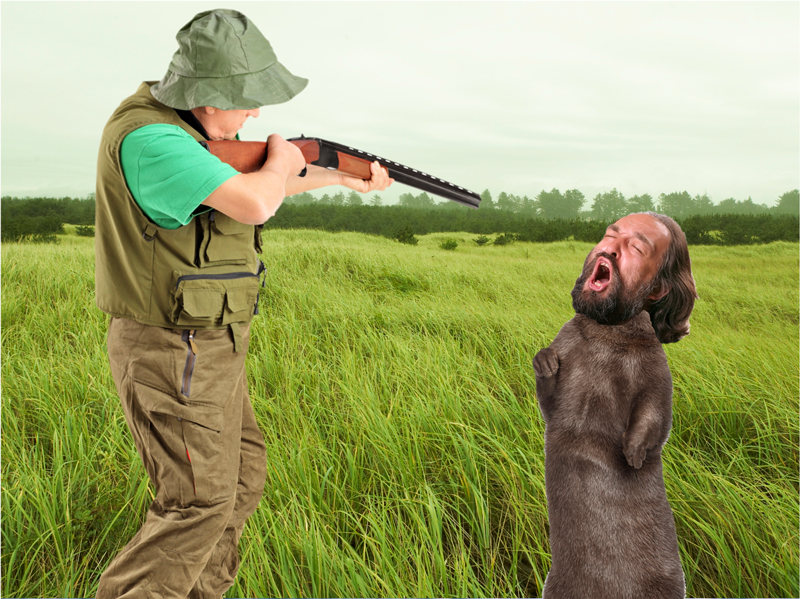 8. Man shoots an eagle with magic bullets to win a bride
Like a fairground soon to be shut down by the RSPCA, the opening act of Der Freischutz sees our hero Max win his bride by taking down an eagle with a shotgun.
9. Forty thieves are mistaken for sacks of coffee and burned
Luigi Cherubini tackled the legend of Ali Baba in his opera of the same name, but decided to keep the rather ludicrous section in which his forty thieves are concealed among a delivery of coffee sacks and burned alive.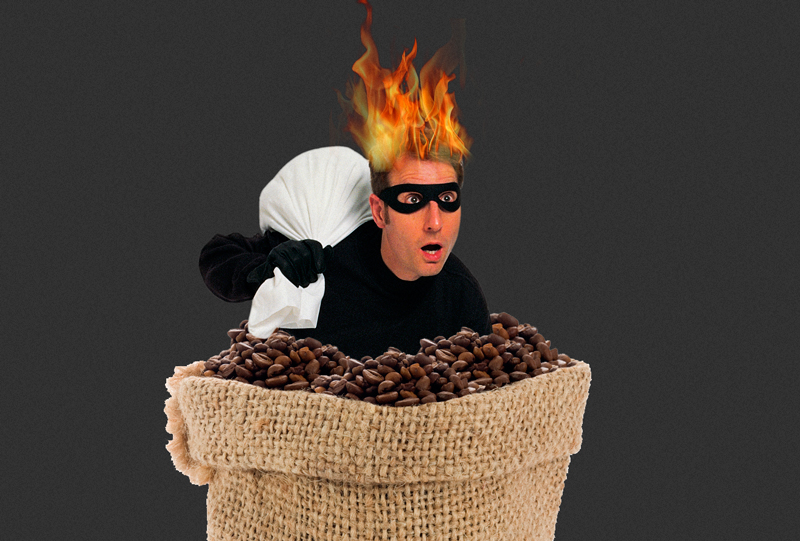 10. Man gives birth to 40,049 children in one day
Ever the slave to conventional plotting and realism in his operas, Francis Poulenc makes another bid for 'most insane plot twist ever' with the opening to the second acts of Les Mamelles de Tirésias. All you need to know is that women have had an anti-baby revolution and one man goes to extreme lengths to sort it out (i.e. inexplicably gives birth to 40,049 babies).