10 gargantuan and epic pieces of classical music that will make you feel tiny in comparison
15 August 2016, 15:13 | Updated: 18 April 2018, 16:18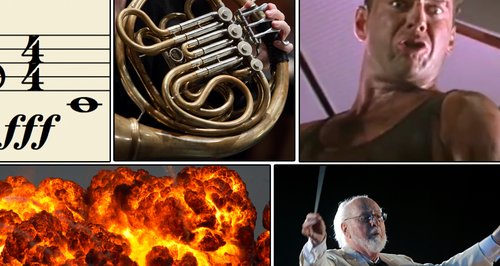 Big pieces, big orchestras, big sounds, big everything. These are the most epic pieces of classical music ever written.
So we were looking for pieces more epic than this:
And we think we've found some. Here we go...
Sibelius – Symphony No. 5
Go straight to the finale and bask in the epic majesty of Finland's finest ever approximation of the call of a swan - obviously using the French horn.
Verdi – Aida
Verdi's Aida is the grandest of grand operas, calling for gargantuan sets, huge orchestra forces and a chorus big enough to scale a pyramid.
Beethoven – Symphony No. 9
No biggie, just a symphony that attempts to incorporate ALL THAT IS GOOD AND RIGHT IN MANKIND'S STRUGGLE AGAINST DARKNESS.
Stravinsky – The Rite Of Spring
It reportedly caused a riot on its premiere, and it totally sounds like one too.
Saint-Saëns – Symphony No. 3
For sheer noise and impression, Saint-Saëns so-called 'Organ' symphony does the business like no other.
John Williams – Superman
Because nothing says 'epic' like a fictional superhero with his pants on outside his tights and a heroic theme played on French horn. Simple, effective, huge.
Haydn – The Creation
A piece in which the early classical legend attempts to recreate the dawn of mankind with only an orchestra and a chorus at his disposal. And he succeeds.
Brian – Symphony No. 1 ('Gothic')
Got a spare few hours? And a penchant for full orchestra, chorus and brass band sharing the stage? You'll be in need of Havergal Brian's gargantuan 'Gothic' symphony.
Rachmaninov – Piano Concerto No. 3
It's a popular work, but that doesn't diminish the sheer scale of Rachmaninov's vision for this work.
Tallis – Spem in Alium
There's a bit late on in this choral masterpiece when 40 voices miraculously join together in breathtaking unison after swirling around each other – it's the very definition of epic.