The remarkable story of concert pianist Joyce Hatto, and how the classical world was duped
7 August 2018, 16:42 | Updated: 8 January 2019, 09:23
In the early 2000s, all the major critics were raving about the newly discovered recordings by the little-known, semi-retired pianist Joyce Hatto. Little did they know that her recordings would become involved in one of the biggest hoaxes in classical music history.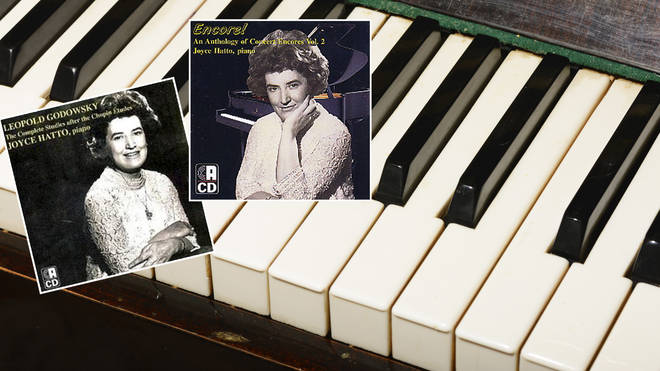 In the early 2000s, classical music record labels, critics and listeners were all deceived in what turned out to be one of the biggest hoaxes in the genre's history. This is the incredible story of Joyce Hatto.
Who was Joyce Hatto?
Joyce Hatto was a highly regarded pianist in her day. She was born in 1928 and rose to prominence in the 1950s, performing recitals and concertos around the UK and Europe with the likes of the London Symphony Orchestra. However, in the 1970s she was diagnosed with cancer and retired from public performances to live a quiet life in rural Hertfordshire with her husband William Barrington-Coupe. Despite her illness, she continued to play at home until her death in 2006.
Who was William Barrington-Coupe?
Hatto's husband – known to many as Barry – was a record producer, artist agent and President of Concert Artists record label. Barrington-Coupe was devoted to his wife's career and later confessed to being the mastermind behind the scam that duped the entire music industry.
What happened?
After her final public appearance in 1976, Hatto was not heard of until the early 2000s when a mammoth recording project was revealed by a record label named Concert Artists. These recordings spanned an incredible range of repertoire: from solo works of Beethoven, Mozart and Prokofiev to concertos by Rachmaninov, Tchaikovsky and Mendelssohn. It was suggested that this reclusive, retired pianist had spent the last few decades making these incredible recordings in her home.
The forgotten pianist became a sensation and burst onto the international classical music scene. Many listeners and critics were caught up in the fever, the Boston Globe hailing her as "the greatest living pianist that almost no one has heard of".
Hatto died in 2006. The Guardian lauded her recordings in their obituary for the pianist, saying her discography "in quantity, musical range and consistent quality has been equalled by few pianists in recent history".
But it was all a scam...
A few months after her passing, a listener by chance uncovered a discrepancy with one of Hatto's recordings. On his way to work, Brian Ventura thought he was listening to Hatto playing Liszt's Transcendental Etudes, yet his iPod reported the recording to be the work of Hungarian pianist Laszlo Simon. He reported this oddity to some music critics to investigate.
Then, further discrepancies began to emerge.
In 2007, Gramophone magazine submitted Hatto's recordings to audio expert Andrew Rose. It was revealed that Hatto's recordings were in fact pre-existing recordings, ripped from other CDs and released under her name.
Here's what actually happened…
It turns out that instead of these recordings being made by Joyce Hatto herself, they were re-published recordings issued by Barrington-Coupe under his wife's name, ripping off the recordings of a total of 92 other pianists. Hatto's release of two Rachmaninov concertos was actually recorded by Yefim Bronfman, and her recording of the Studies on Chopin's Études by Leopold Godowsky (one of the hardest pieces in the piano repertoire), was in fact made by pianist Carlos Grante.
Barrington-Coupe later admitted that he made small audio alterations to the audio of released recordings to dupe customers and critics into thinking these were original, selling them with the Joyce Hatto name through his own label, Concert Artists. He confessed the scam to Gramophone magazine in February 2007, saying 'I did it for my wife'.
It is thought that Joyce Hatto herself was never in on the scam, and we still remember her as a fine pianist who played with the very best conductors and orchestras in the 1950s and 60s, to much acclaim.