'Janáček's opera is GENIUS' – Edward Gardner on why you should see Katya Kabanova
25 January 2019, 17:43 | Updated: 5 February 2019, 14:53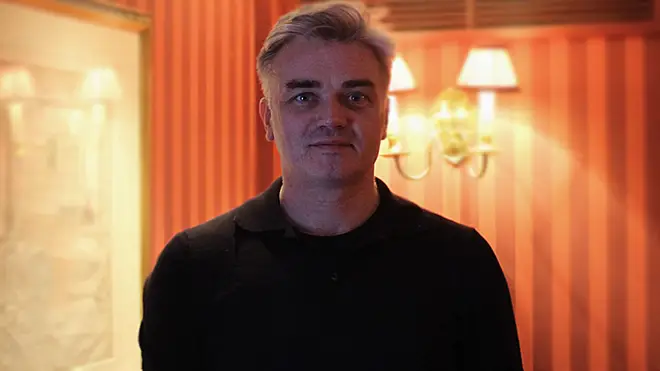 Heartbreak, Hollywood-like Romanticism and a dramatic score – here's why conductor Edward Gardner is excited to be involved in Janáček's 20th century opera
When did your love of opera begin?
My love of opera came around the age of 12 or 13 when I visited my old opera company, The English National Opera. I ended up seeing some wonderful productions there, from The Mikado to Lady Macbeth by Shostakovich. To hear those pieces when I was that young was a real privilege.
This is your Royal Opera debut; how does it feel to be conducting Katya Kabanova and can you tell us a little about the story?
The composer Janáček is incredibly close to my heart. I've actually recorded and performed an awful lot of his music but it's the first time I've done this opera. It's a wonderful start to my relationship with The Royal Opera House because it's a new production and we've invested a lot of time in it.
The story is utterly heartbreaking and the music has a raw intensity to match everything on stage. You have this wonderful, strange, visionary woman who is the focal point of this opera, who doesn't quite fit in with the community around her – and the music reflects her idealism, sensuality and eventual demise.
Janáček's gift for mirroring exactly what the stage needs in his music is genius and he never compromises that. The change of temperature is incredibly sudden, but always reflecting what the drama needs.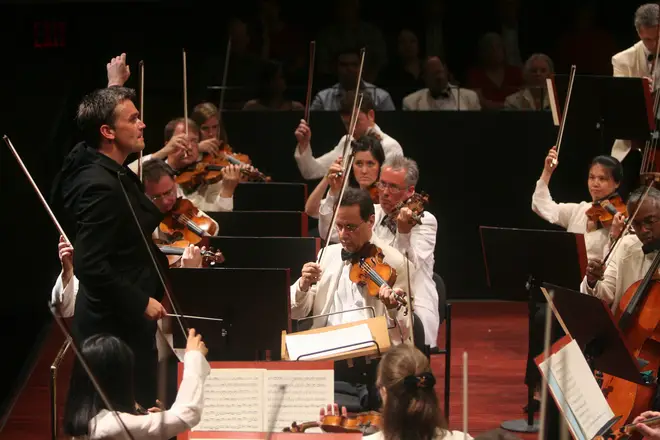 Are there any standout moments?
The scene we've just been rehearsing is the second half of Act One, which is Katya's great monologue. It's sort of in conversation with Varvara when she talks about her childhood and how she would dream in church, imagining she was a bird – and that sets up her personality for the rest of the piece.
Some of the imagery that accompanies her here, with this feeling of great architecture and talking about these large open spaces and imaginary churches is just breathtaking.
The opera is full of contrasts; Romantic idealism, followed by utter depression. Its unrelenting dramatic intensity and ability to enhance every single emotion that's happening on-stage makes it a special production – you should feel like you're watching with your ears and listening with your eyes.
Leos Janáček Katya Kabanova
How are you getting on with the cast?
It's wonderful! I know pretty much everyone now and I've actually worked with Amanda Majeski and Pavel Černoch elsewhere, so it's lovely that the three of us are making our debuts here together.
When you've worked on a big project with a colleague – I did Der Rosenkavalier in Chicago with Amanda and Jevgenij Onjegin in Paris with Pavel, for example – you feel you can really trust each other and it's lovely knowing you're going in the right direction.
Is this opera musically challenging?
It's incredibly hard to play because of the sudden changes in temperature. To be able to play lyrically for four bars and then ferociously quickly – as if the sky is being ripped apart for the next four – isn't easy. That changeability is really hard to get into your muscles, but once you've got it, it's the greatest music.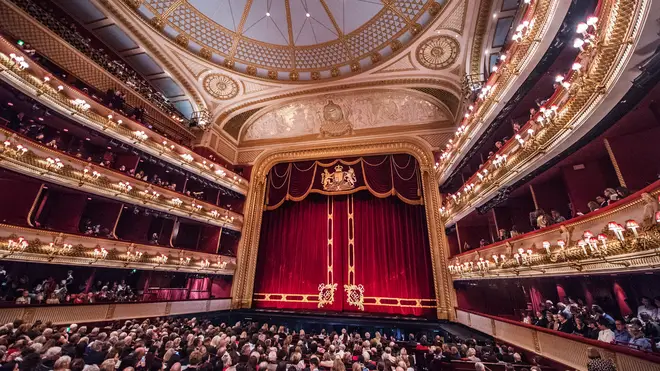 How does the composer, Janáček, portray the characters through the music?
Every single character is clearly etched in by Janáček. Dikój is crazy and has a sort of fervor, and right from the first time you see him it's weird and wild music all against the beat, with horns sounding like car horns in the background.
Boris is a weak man, but also Katya's great romantic love interest – and their music is close to a Puccini-like duet because Boris isn't a realist and is never really there for the long term. That music feels incredibly open and almost Hollywood-like sometimes in its Romanticism.
Then you have Kabanicha, the brittle mother-in-law, portrayed with staccato strings, quick changes of tempo and music that feels very uneasy. It never quite settles on a beat, which is hard for the orchestra. Sometimes there are rests at the beginning of each part, so you couldn't even tell what time signature it is without the score.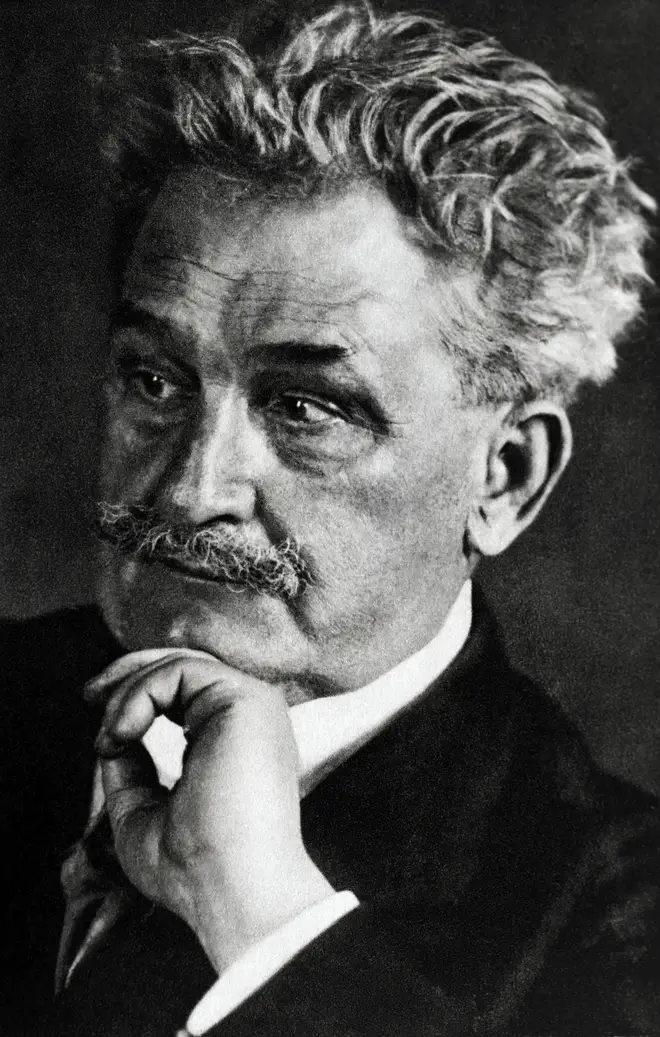 What have been some of the highlights of your career as a conductor?
There are many, I've been so lucky! If I think back to my former company, The English National Opera, Die Meistersinger von Nürnberg in 2015 was a huge achievement. And then there were other pieces like Peter Grimes and Death in Venice… I had a wonderful decade there.
Now, I've got my new orchestra in Bergen – we've toured to the Proms and to Edinburgh – and bringing my new orchestra to my home town was massive for me. Wherever I go, I'll always try to generate the energy that goes out to an audience.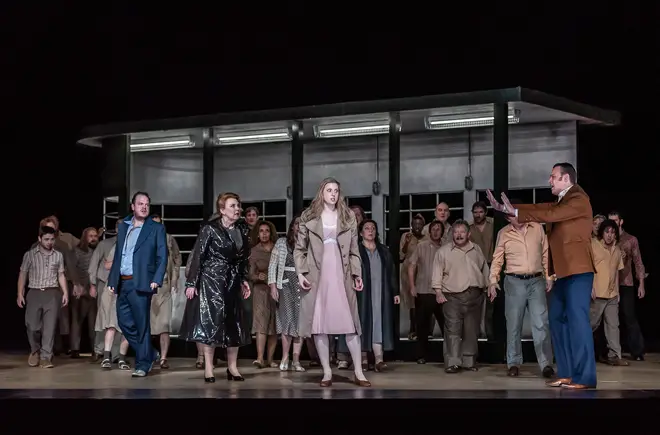 If you could go for a drink with any composer – someone who truly inspires you, who would it be?
I would say Berlioz… He would be totally nuts! I think you'd have a great evening out and would need to write off any performances or rehearsals the following day. He had a completely wild sense of imagination that I would love to tap into.
Do you have any other plans for this year?
I'm looking forward to going on tour with my orchestra in Europe across the Netherlands, France and a bit of Germany, so that will be wonderful. Then, it's back to London for some concerts with the London Philharmonic and I'll be touring around America with them as well. A busy year of music and travel!