Isobel Waller-Bridge on sister Phoebe's Fleabag, composing for 'Emma' and the visibility of female composers
14 February 2020, 17:17 | Updated: 18 February 2020, 10:54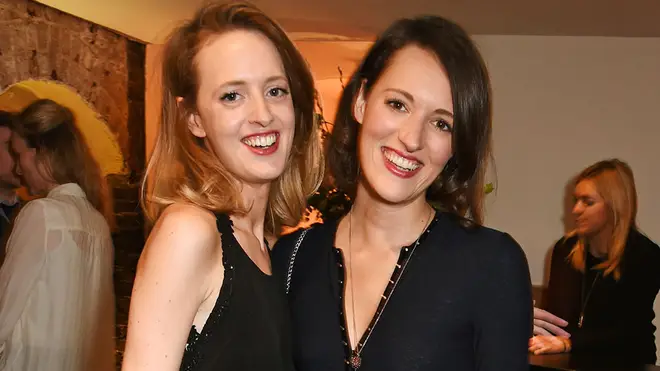 We speak to the 'Emma' composer about writing for characters, the "two-pronged excitement" of seeing more women in the film industry and working with sister Phoebe Waller-Bridge on the monumentally successful 'Fleabag'.
Meet Isobel Waller-Bridge, 34, English composer and the brains behind that neo-Renaissance, choral theme woven through her younger sister Phoebe's comedy series, Fleabag.
She's previously called working with her sibling "the dreamiest collaboration" saying, "I honestly can't tell you how much fun it is to work with your best mate."
It's clear the pair get on. Phoebe has called the famous 'haircut' scene in Season 2 a 'love letter' to real-life sister Isobel.
"It's weirdly wonderful for me and Phoebe that we can work together," she tells Classic FM. "Music always comes from a truthful place for me, but it's particularly fun when it's your sibling. She's my longest collaborator."
Read more: Phoebe Waller-Bridge's real-life sister wrote the Fleabag soundtrack >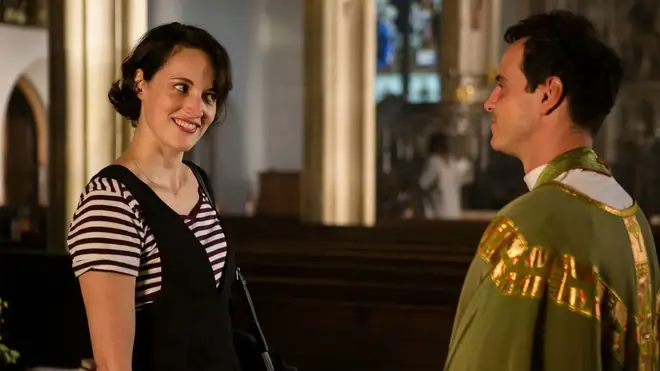 Waller-Bridge's latest project, a film adaptation of Jane Austen's Emma, sees her writing yet more vocal music. It might seem like that's her "thing" – but it really isn't, she laughs.
"I really love listening to vocal music but writing it… Fleabag was my first outing in that way. But with Emma and with Fleabag, it was really important to be able to show a humanity behind those protagonists. And it felt like vocal music in those cases was going to really help us do that."
Emma has been done before, of course – most famously by protagonist Gwyneth Paltrow, with an Oscar-winning soundtrack from Rachel Portman, which Waller-Bridge describes as "iconic".
"It's the best," she says. "But because of who Autumn [de Wilde – the director] is, it was always going to be a very unique thing. It was never going to be like Rachel's score."
In fact, Waller-Bridge's score goes completely against what you'd expect from an Austen adaptation.
"When I first spoke to Autumn, she had said to me that one of her favourite pieces of music is Prokofiev's Peter and the Wolf. And she specifically loved it because all the instruments were introducing these animals. We talked about personifying these instruments, and agreed that every character in Emma should have their own theme and instrument."
Watching Emma – which stars Anya Taylor-Joy as the socialite protagonist – the music is one of the first things you notice. Pieces of operatic and vocal folk music are used between scenes, creating a playful atmosphere that wasn't there in the 1996 version. It's a perfect match for de Wilde's exaggerated aesthetic.
"Autumn wanted it to feel live, so the conductor would be conducting to the action in real time. That's why we wanted the music to spot even the tiniest bits of detail like an eyebrow raise. It was almost like a silent movie. If you took the dialogue off, you'd still really have a sense of what was going on."
Music has always been present in Waller-Bridge's life. "I was fortunate enough to start having piano lessons when I was about 4," she says. "Then I had wonderful teachers and was always encouraged at home to play and perform, and then I just started writing. There was always a generous audience."
Her sister Phoebe was, presumably, offered the same generosity? Absolutely, she says. "We found the things that really stimulated us quite early on. Phoebe and I were always doing performances – my brother as well. Our parents were always very encouraging and there with open arms when we wanted to show stuff.
"I was writing sketches when I was really young, 10 or 11. Then I wrote a little film score when I was about 14. Just for a short film, but I really loved it. Storytelling in music, I've always loved."
In previous interviews, Waller-Bridge has mentioned a particular affinity to Mahler's music. Is that still the case? "Oh yes," she smiles. "I was brought up with classical composers. I feel like such a nerd when I talk about this, but I came to 'cooler' music much later.
"I was a really serious pianist and with classical music, I was just listening to Rimsky-Korsakov and Mahler and Stravinsky for ages. It was only when I got into sixth form at school that I started listening to other things. I'd rock out to Mahler. It's really important to me, classical music.
"What was really joyful about Emma was that because I'd already listened to Peter and the Wolf and Britten's Young Person Guide to the Orchestra and Mussorgsky's Pictures from an Exhibition for pleasure, when I first met with Autumn I could say 'I know exactly what you're talking about and exactly what you mean'. So, it's nice that it's come full circle."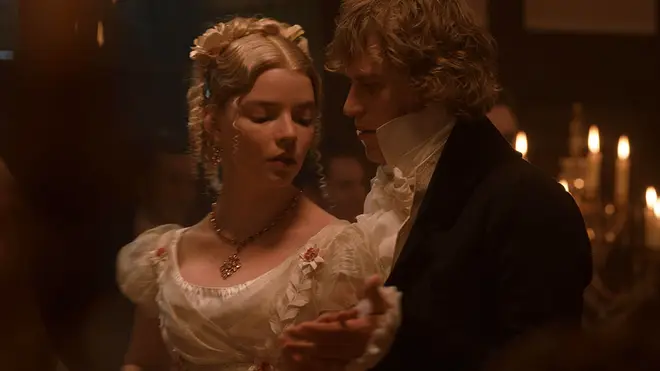 Waller-Bridge's musical background is, by all accounts, traditional. She studied Music at Edinburgh University, before moving to King's College London for a Masters. The same year, she also received a diploma in piano from the Royal Academy of Music where – she jokes – she was "just playing a lot of Beethoven and not really socialising that much".
She began the transition to film and TV music, she says, after meeting other young musicians at the Academy who were all composing atonal music.
"When I started talking about film music, there was a bit of a ruffling of feathers. People weren't really sure what to make of it. But it's all storytelling."
Waller-Bridge, whose other credits include Amazon series Vanity Fair and 2018 feature film Vita & Virginia, has been described as "one of the UK's most exciting young composers".
But box her in at your peril, as – she says – "I've never wanted to be just a film composer. I also really want to write an opera and a ballet."
We ask her how it feels to see an increasing number of fantastically talented women – including Oscar-winning Joker composer and cellist Hildur Guðnadóttir – take up space on the concert stage.
"I'm so thrilled. It's just setting an example, it's proof," she says. "And what I'm so thrilled about is that you don't have to be one thing. It's a two-pronged exciting thing: you've got all these fantastic women, who are also showing themselves to be really versatile."
Emma is out in cinemas now.