Emma movie 2020: we reveal the trailer, soundtrack, cast and release date
15 February 2020, 12:44 | Updated: 15 February 2020, 12:46
Featuring a stellar cast including Bill Nighy, British comedian Miranda Hart and award-winning actress Anya Taylor-Joy, the upcoming comedy-drama is a witty new take on Jane Austen's classic novel.
Emma, a new comedy-drama based on Jane Austen's 1815 novel, follows the adventures of a young woman in Georgian- and Regency-era England who likes to occupy herself with matchmaking.
Despite her ongoing commitment to helping friends and family find love, Miss Woodhouse – who is known to be "handsome, clever and rich" – often finds that her matchmaking antics don't always go to plan.
In the second trailer (watch above) Emma's friend – the kind, but often hapless Harriet Smith – rushes to her side and explains: "You will never guess what has happened – Robert Martin has offered me his hand. Do advise me!"
At first, Emma replies: "Oh no no no, the words must be your own. You must be the best judge of your own happiness."
But just as in the novel, the young cupid soon finds herself meddling in Harriet's affairs and when things go wrong, George Knightley – who later becomes her love interest – scolds her: "Emma, this is your doing."
Led by Autumn de Wilde, which is a debut for the American photographer and director, and written by New Zealand novelist and 2013 Man Booker Prize winner, Eleanor Catton, the movie gives us a humorous insight into the life of Emma and her many acquaintances.
Read more: John Williams receives his 52nd Oscar nomination for 'Rise of Skywalker' >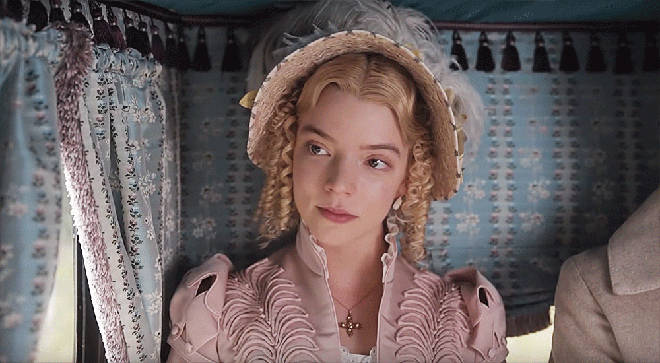 Who wrote the soundtrack for Emma?
English composer and former Royal Academy of Music scholar, Isobel Waller-Bridge (Vita and Virginia, Vanity Fair (2018)), has written the soundtrack for Emma.
Waller-Bridge is best known for composing the music to her sister Phoebe's TV comedy-drama series, Fleabag. The show's dramatic, neo-Renaissance choral music was the perfect accompaniment for its witty female protagonist.
Her Emma score is a wonderful dialogue of opera and vocal folk music, representing the protagonist and her protégé, Harriet Smith. The two genres begin to collide as Emma realises her moral dilemma.
Read more: Meet Isobel Waller-Bridge, 'Fleabag' composer and sister of Phoebe >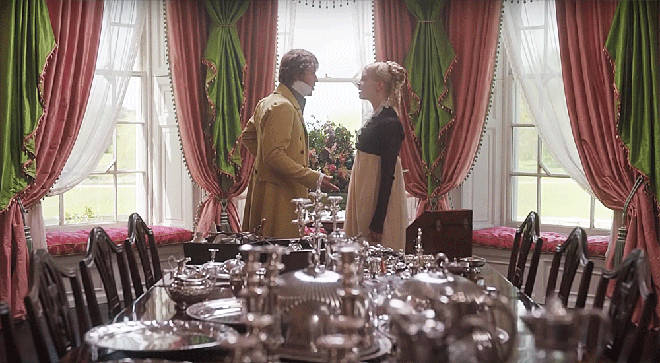 Who is in the Emma cast?
American-born model and actress, Anya Taylor-Joy, plays lead Emma Woodhouse. She is best known for her roles as Thomasin in the 2015 period horror movie, The Witch, and Casey Cooke in the horror-thriller films, Split (2016) and Glass (2019).
Her modelling career began after she was scouted while walking outside Harrods Department Store, London, and it was through her impressive work that she met and signed with an acting agent.
Since then, Taylor-Joy has enjoyed great success on screen, and was the 2017 winner of the Cannes Film Festival's Trophée Chopard, one of two prestigious annual awards giving recognition to young actors.
Joining her in the cast is British singer-songwriter, Johnny Flynn, as George Knightley, English actor Bill Nighy (Love Actually, Pirates of the Caribbean) as Mr. Woodhouse, and English comedian and actress Miranda Hart as Miss Bates, among others.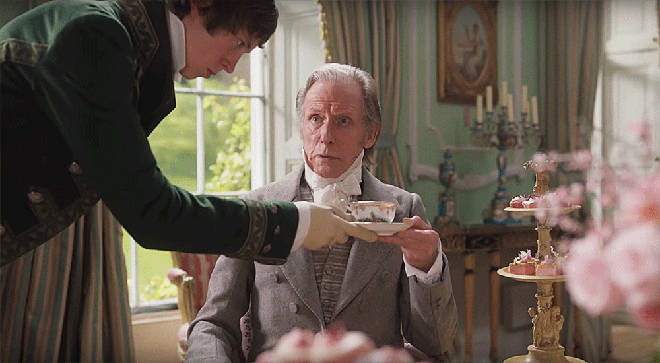 What is the release date of Emma?
Emma is out now in the UK. It will be released in the US on 21 February 2020.