What are the lyrics to the Irish national anthem – and why does Ireland have two anthems?
1 February 2019, 14:21 | Updated: 30 January 2023, 12:12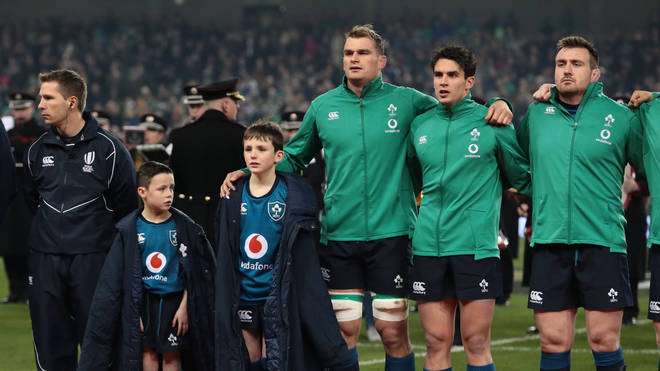 Surprisingly, the lyrics to the Irish national anthem 'Amhrán na bhFiann' were originally written in English – but it's the Irish translation we hear at rugby matches today.
Here's everything you need to know about Ireland's national song, from its lyrics to why we sometimes hear two different anthems.
The best national anthems ever written >
What are the lyrics to the Irish national anthem 'The Soldier's Song'?
Sinne Fianna Fáil,
Atá faoi gheall ag Eirinn,
Buíonn dár slua, thar toinn do ráinig chugainn,
Faoi mhóid bheith saor, seantír ár sinsear feasta
Ní fhágfar faoin tíorán ná faoin tráill;
Anocht a théam sa Bhearna Baoil
Le gean ar Ghaeil chun báis nó saoil,
le gunnaí scréach, trí lámhach na bpiléar,
Seo dhíbh canáigh, Amhrán na bhFiann.
What are the lyrics in English?
Soldiers are we,
Whose lives are pledged to Ireland,
Some have come from a land beyond the wave,
Sworn to be free, no more our ancient sireland
Shall shelter the despot or the slave;
Tonight we man the Bearna Baoil
In Erin's cause come woe or weal,
'Mid cannon's roar and rifle's peal,
We'll chant a soldier's song.
The song has three verses, but only the above chorus is used as the country's official national anthem.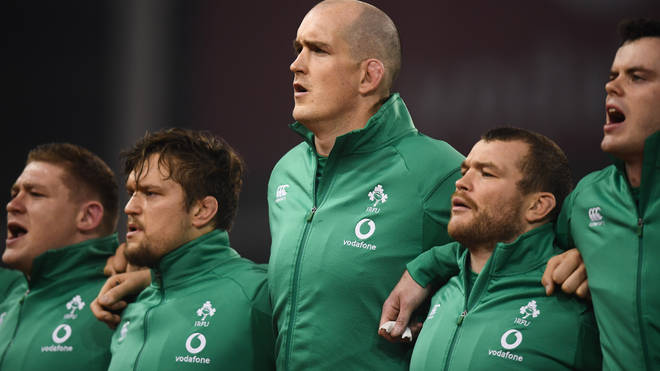 How old is the Irish national anthem?
'Amhrán na bhFiann', which translates as 'The Soldier's Song', was composed as an Irish rebel song between 1907 and 1910, with English lyrics by Peader Kearney and music by his childhood friend Patrick Heeney.
But today, Kearney's English lyrics are pretty much unused – and it wasn't until Liam Ó Rinn translated the song into Irish that it was officially adopted as Ireland's national anthem, in 1926.
Does Ireland have two national anthems?
The militaristic lyrics of 'Amhrán na bhFiann' started to prove problematic after the anthem was adopted by republicans in Ireland.
During the Irish War of Independence between 1919 and 1921, 'Amhrán na bhFiann' was even dubbed the 'Sinn Fein anthem'.
So when, in the late 1980s, a member of the Irish rugby squad had to retire due to injuries from an IRA roadside bomb, it was decided that a new song would be commissioned.
Read more: What are the lyrics to the Welsh National Anthem – and what do they mean?
The new song, 'Ireland's Call', is now often used as an alternative to the national anthem at Irish sporting events, most notably by the Irish Rugby Football Union. In some cases, players sing along to 'Ireland's Call', with 'Amhrán na bhFiann' left as an instrumental number.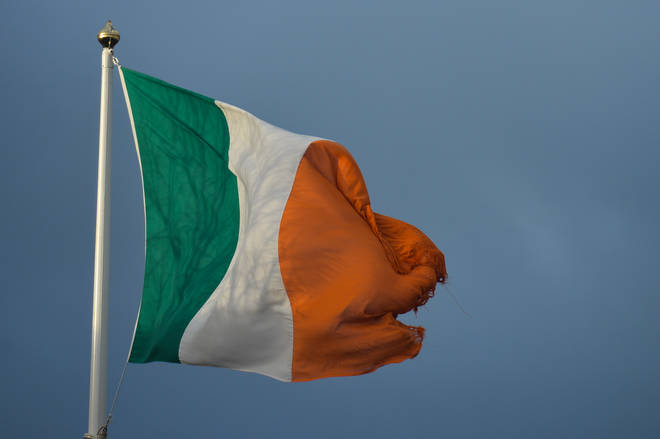 What is the national anthem in Northern Ireland?
Northern Ireland uses the official UK anthem, 'God Save the Queen' as its national song – except at the Commonwealth Games, when 'Londonderry Air' is used as their victory anthem.
However, many Irish nationalists feel unrepresented by the British national anthem. So when Northern Irish players compete alongside players from the Republic of Ireland as one team, they all sing 'Ireland's Call'.
Have a listen to both songs below: