19-year-old piano sensation Yunchan Lim, and the Rachmaninov performance that changed everything
2 September 2023, 07:43 | Updated: 5 September 2023, 11:29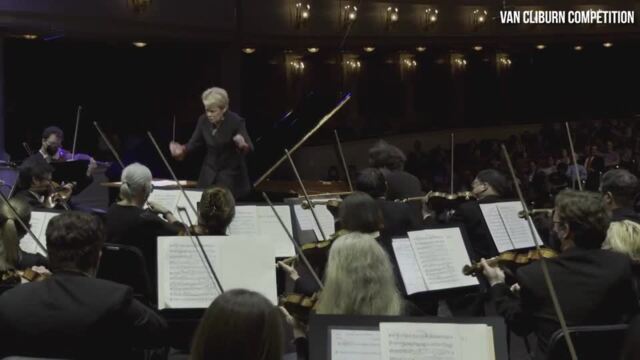 Yunchan Lim performs Rachmaninov Piano Concerto No.3 for the Cliburn Competition
He's the young pianist everyone is talking about – revisit his incredible performances that rocked the classical music world.
The young pianist has been described as "classical music's answer to K-pop", his face has been printed on T-shirts, and his magnetic performances have gone viral on YouTube.
Yunchan Lim's presence on stage, deep musical talent and captivating pianism have, in just a few short months, caught the attention of the classical music world, and won him legions of fans devoted to his incredible piano performances.
You really feel this 19-year-old is destined for piano superstardom. Here's a look at his whirlwind rise to fame so far.
Read more: Youngest ever Van Cliburn winner moved Marin Alsop to tears with this rapturous Rachmaninov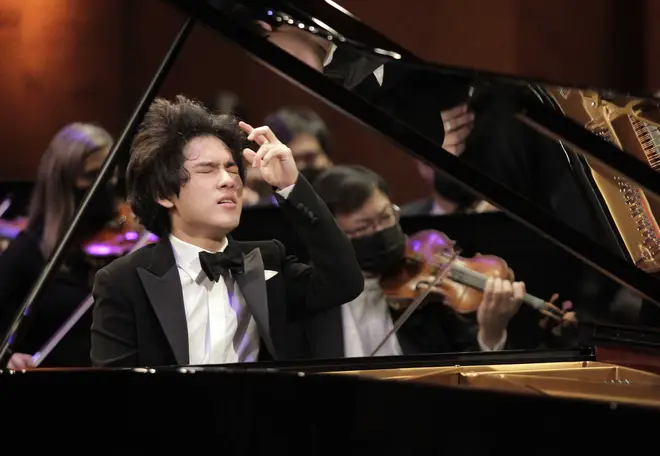 Where is Yunchan Lim from?
Lim was born in Siheung, South Korea in 2004. He started piano lessons when he was seven, and having shown considerable talent, entered the Music Academy of Seoul Arts Center a year later.
He credits his love of the piano to recordings of Chopin and Liszt, which his mother would listen to when he was young.
At thirteen, he went on to study at the Korea National University of Arts. This autumn, he begins studies at the New England Conservatory of Music in Boston with his teacher, Minsoo Sohn.
"I immediately noticed that he was a huge talent," his teacher once told the New York Times. "He's very humble".
In July last year, Lim was named one of Classic FM's Rising Stars – our list of the 30 most talented classical musicians aged under 30.
Read more: Classic FM's Rising Stars: 30 brilliant musicians we're celebrating in 2022
What competition did Yunchan Lim win?
The Korean pianist's big break came in 2022 at one of the world's most prestigious music competitions: the Van Cliburn International Piano Competition in Fort Worth, Texas.
Just one year on, it's already become a legendary performance. In the early rounds of the competition, Lim performed works by Bach, Beethoven, Chopin and Liszt to much acclaim.
For his final performance, the then 18-year-old stepped on stage with the Fort Worth Symphony Orchestra and one of the world's top conductors, Marin Alsop. He played Rachmaninov's daunting and demanding Piano Concerto No.3, surely an Everest of piano repertoire.
His performance that day had command, intensity, poetry and sensitivity in equal measure and was nothing less than sensational.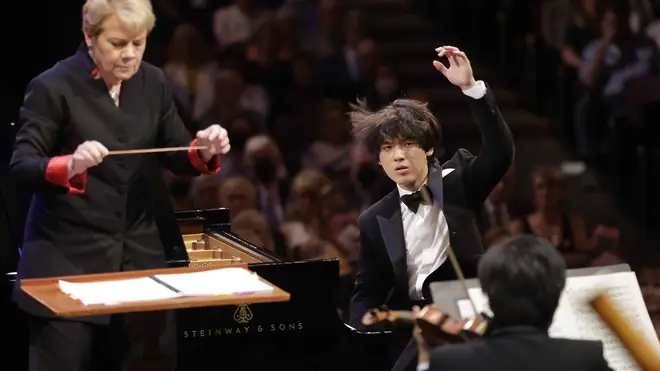 With the thundering finish of the concerto, Alsop could be seen wiping tears away from her eyes. The audience was equally moved, leaping to their feet as the final chords sounded. Watch the sensational finale above.
Lim took top honours at the competition, being awarded the Gold Medal. He also won the audience award that year.
Footage of the performance has been viewed over 12 million times on YouTube, and the photos of the performance, with his thick, flowing hair are nothing less than iconic.
Alsop spoke to Classic FM after the young pianist's win. "What a joy to be part of this inspiring and compelling performance," she said.
"Yunchan is that rare artist who brings profound musicality and prodigious technique organically together," she told Classic FM. "The fact that he is only 18 years old is truly awe-inspiring and gives me great hope for the future."
Read more: Marin Alsop reveals 10 things that happen in a conductor's brain during a symphony concert
Has Yunchan Lim released recordings of his music?
In July 2023, the Steinway & Sons label released an album of Lim playing Liszt's firey and fiendish Transcendental Études, in a recording taken from the semi-final round of the Van Cliburn competition the year before.
The recording found acclaim from critics, including the leading classical music magazine Gramophone, who praised Lim for his "intelligent virtuosity and total immersion into Liszt's idiom truly defined transcendental."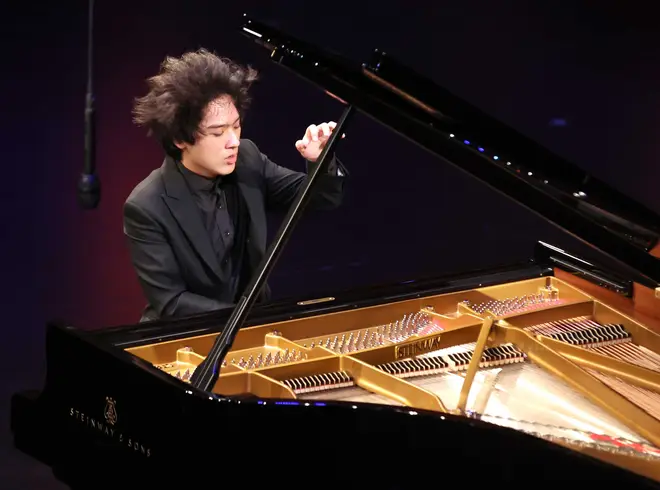 Where has Yunchan Lim performed?
In January 2023, Lim played a solo concert of Dowland, Bach and Beethoven in one of the world's great concert halls, Wigmore Hall in London.
Once again, his performances caused a stir, with many remarking on the musical depth and command the teenager had of this music.
Wigmore Hall might be an intimate venue, but thanks to their live-streaming, it can be enjoyed on YouTube afterwards. You can watch below.
Read more: Classic FM partners with Wigmore Hall to offer £5 tickets to under-35 audiences
Yunchan Lim piano - Live at Wigmore Hall
One YouTube user revisited the filmed performance after having been at Wigmore Hall that night and left the following comment.
"I was lucky enough to attend this concert in person," they wrote. "Having listened to classical music pretty much my entire life, I have never listened to anyone play music that touched my soul so deeply...He is on a completely different level and his music transcends space and time."
The fan concluded, "Luckily I bumped into Yunchan and team after the concert...he is also one of the most modest, kind, selfless and bashful people I have ever met!"