Pianist with congenital hand disability astounds with Einaudi melody in viral TikTok
30 March 2023, 17:31 | Updated: 30 March 2023, 17:33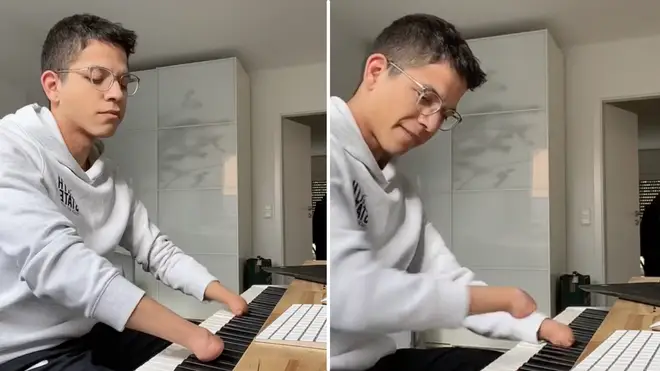 21-year-old Josafat Raman, born with a disability affecting his hands, arms and legs, has taken TikTok by storm with his incredible, lyrical pianism.
TikTok is a platform known for uplifting talents in all areas of life, and over the last 24 hours, a new star has been born.
Earlier this week, 21-year-old pianist Josafat Raman (aka Josoly) posted a video of himself playing Italian composer, Ludovico Einaudi's popular work for solo piano, 'Experience', and the results of this video speak for themselves.
In just a few days, the TikToker's performance has been viewed over 700,000 times. But it's not just the young pianist's impressive musicianship that's bringing him acclaim – it's also his ability to perform, in itself.
Raman was born with Dysmelia, a group of varied congenital malformations in the hands, arms or legs. "I've had this disability since birth," Raman told Classic FM. "It affects my hands and my legs. My legs end just below my knees and I have two lower leg prostheses.
"Despite this, I get along very well [with my life]".
Perhaps 'very well' is an understatement, as Raman is a multi-talented artist, playing not only the piano, but also the bass guitar and trumpet, as well as being a keen composer. Listen to his striking musicality below.
Read more: Ludovico Einaudi surprises young fan in spontaneous airport piano duet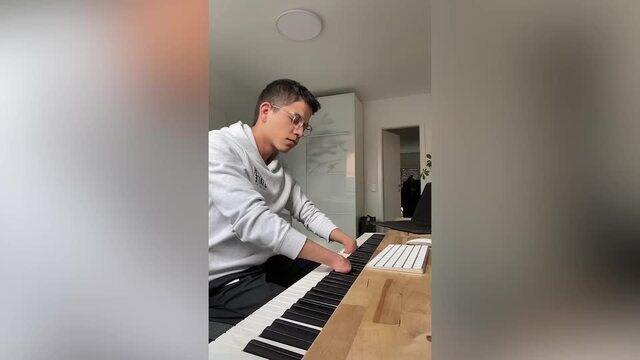 TikTok pianist with Dysmelia performs Einaudi's 'Experience'
"My favourite music to play is mostly soundtracks and film music, such as Hans Zimmer's music," Raman told Classic FM. "But I also really like Einaudi."
And so does TikTok. The 67-year-old minimalist composer has found a huge audience in recent years with the Gen-Z shortform video platform, and in 2022 was revealed to be TikTok's 'biggest classical music composer'.
The comments section of Raman's Einaudi cover is filled with users tagging the Italian composer, hoping the Italian artist will see the young pianist's work.
Despite going viral on only the second TikTok video Raman has posted on this account, the young performer is no stranger to overnight fame.
Read more: Blind 13-year-old pianist's stunning Chopin nocturne performance leaves Lang Lang speechless
Das Supertalent 2019 | Folge 06 am 19.10.2019 bei RTL und online bei TVNOW
In 2019 he appeared on the German television show, Das Supertalent leaving the judges in tears, and bringing them to their feet in a standing ovation.
Since appearing on the show, Raman has begun studying social work at university and hopes to combine these two passions in his future career.
"I want to become a music teacher because I like to reach people with feelings of music," he asserted.
"I am convinced that music can heal people."