Ludovico Einaudi surprises young fan in spontaneous airport piano duet
1 February 2023, 11:36 | Updated: 1 February 2023, 17:03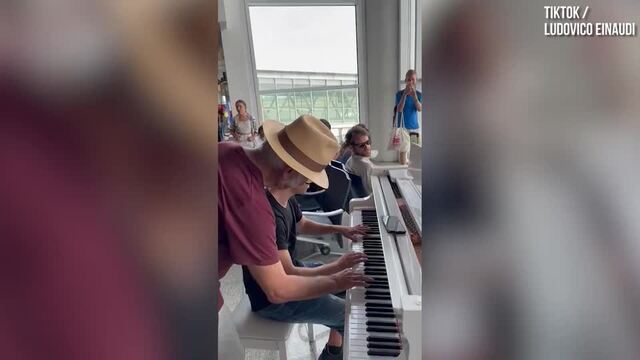 Ludovico Einaudi shares special piano moment in an airport
When you're playing your favourite composer's music in public, and they surprise you with an impromptu duet…
In the corner of an airport, at a rather majestic white grand piano, a boy was overheard playing Ludovico Einaudi's famous tune 'Nuvole Bianche' for his fellow passengers. Little did he know, one of those passengers was Einaudi himself.
Overhearing his own music ringing through the terminal, the Italian composer approached the piano, with his team following behind and filming the moment.
He joined in with the boy, playing the undulating right-hand part of the solo piano piece, and appearing to try and catch the young musician's eye. After a few bars, the young man's nerves finally took over, but Einaudi continued with the upper melody, until the phrase reached its conclusion.
The composer described it as "a truly special moment" on TikTok, where the video has had 1.7 million views.
One commenter spotted, at the end of the duet, the boy appeared to check if it really was Einaudi. "The way the boy asks him 'is it really you?' in Italian at the end," the user writes.
Read more: Ludovico Einaudi makes history with UK's fastest-streaming classical album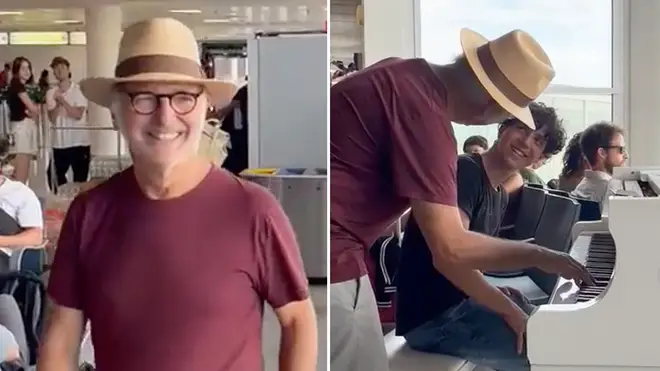 The Italian composer, who studied in Milan and Turin under two 20th-century legends, Luciano Berio and Karlheinz Stockhausen, has become one of the best-selling and most-streamed classical artists of all time.
His first solo album Le Onde, released in 1996, was the beginning of a slew of commercial successes, including 'Nuvole Bianche' (heard above), which is originally from his 2004 album Una Mattina.
The piece, meaning 'White Clouds', is a contemplative work, brimming with feelings of nostalgia created through a constant movement between the major and minor. It's one that's very often heard at station and airport pianos, particularly played by the younger generation of his fans.
Read more: Six-year-old prodigy plays beautiful Chopin waltz on airport piano
Imagining their own reactions to Einaudi surprising them at the piano, the composer's TikTok fans have been reacting to the duet.
"That would be the moment I completely miss every single key," one fan wrote.
Another said: "His reaction was too soft for me I would've started BAWLING MY EYES OUT."
Last year, Einaudi's popular tune 'Experience' led to the composer being crowned "TikTok's biggest classical composer". 'Experience', which many have used to soundtrack videos about their lives, had over 15 billion views as of January 2022.
If you're after more Einaudi magic, here's how the Italian composer's music sounds when it's mixed with the soundworld of Beethoven...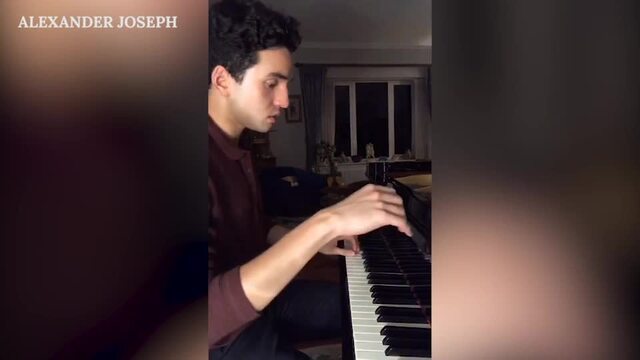 Beethoven meets Ludovico Einaudi as pianist celebrates one year since viral clip of Fur Elise being reimagined
Want to see Einaudi's music in the Top 300 of the Classic FM Hall of Fame 2023? Cast your votes here and be entered into our prize draw.