This 8-part cello rendition of the 'Knight Rider' theme is a lockdown tonic
26 May 2020, 16:20 | Updated: 9 July 2020, 15:13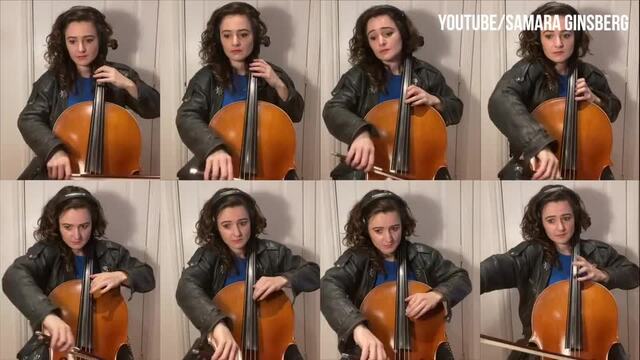 Knight Rider for 8 cellos
'Knight Rider' for eight cellos is all kinds of awesome.
As we're all surrounded by seemingly endless coronavirus uncertainties – when will lockdown end? Can I see my family? And are concert halls really reopening? – this session musician decided to offer the world something more creative.
Samara Ginsberg, a London-based cellist, has been posting multitrack videos of famous TV and cinema themes to her YouTube channel.
So far, we've seen eight-part cello renditions of the Inspector Gadget theme, the Imperial March for Star Wars Day – and most recently, the Knight Rider theme.
Knight Rider, an 80s NBC drama, stars David Hasselhoff as Michael Knight, a modern-day crimefighter who wages a war against criminals with his supercar, KITT. It also has a fantastically catchy theme which lends itself perfectly to Ginsberg's multitrack arrangement (watch above).
Click here to view the NHS's latest coronavirus advice >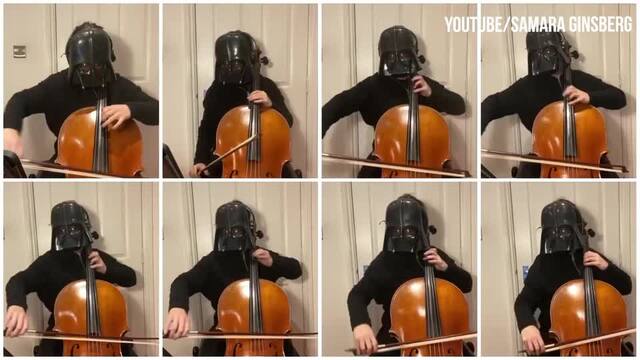 Imperial March (Darth Vader's Theme) for 8 cellos
"Cello is the perfect instrument for multitracking because of its massive range – over 4 octaves in pitch and a huge variety of different timbres and articulations," she told Mashable. "I'd had the idea ... in the back of my mind literally for years, but never found the time to do it until now."
All the multitrack videos, filmed for fun at Ginsberg's home, have been garnering hundreds of thousands of views on her YouTube channel.
Her compositions – as well as appearing on breakfast TV – have been attracting attention on the r/videos subreddit, particularly from Knight Rider fans. One Reddit user wrote: "My wife and I sing this song but with our dogs name to match the melody. This so super cool and I'd legit listen to an entire album of 80s TV theme music."
Read more: John Williams conducts Vienna Philharmonic in sensational 'Imperial March' >
Inspector Gadget for 8 cellos
Ginsberg says for the Knight Rider video, she created the arrangement by ear – in about an hour, apparently – recorded audio in Logic Pro and video on her phone, and finally spliced it all together using Final Cut Pro.
She told Mashable: "For the time being I'm going to concentrate on retro TV, cartoon, movie and video game themes as they're fun and people really seem to enjoy them.
"I think at such a difficult, stressful time, people are really responding to content that takes them back to their childhoods."