John Williams conducts the Vienna Philharmonic in sensational 'Imperial March'
3 May 2020, 12:30 | Updated: 4 May 2020, 11:33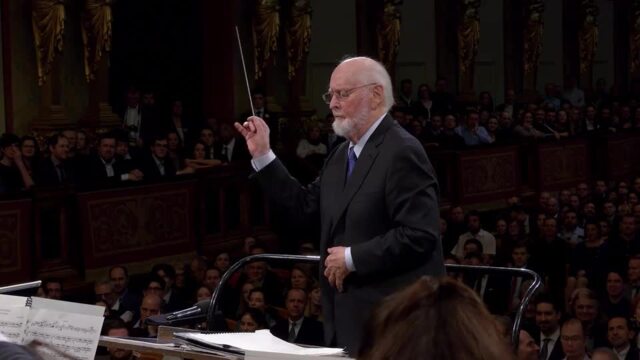 John Williams conducts the Vienna Philharmonic in the 'Imperial March'
John Williams' debut with the Vienna Philharmonic includes an extraordinary performance of the 'Imperial March', to be released on Star Wars Day (4 May).
Hollywood legend John Williams has made his debut with the Vienna Philharmonic, conducting the great orchestra in music from Star Wars, Harry Potter and Jurassic Park.
Williams has described the concert, which took place earlier this year and includes a spectacular recording of the 'Imperial March', as "one of the greatest honours" of his life.
The full concert, which also features violinist Anne-Sophie Mutter playing virtuoso adaptations of 'Hedwig's Theme' among others, will be released this August in a new album, John Williams in Vienna.
This Sunday (3 May) – the day before 'Star Wars Day' – Classic FM exclusively premiered the 'Imperial March' before its official release on 4 May.
Read more: John Williams and Anne-Sophie Mutter release new album 'Across the Stars' >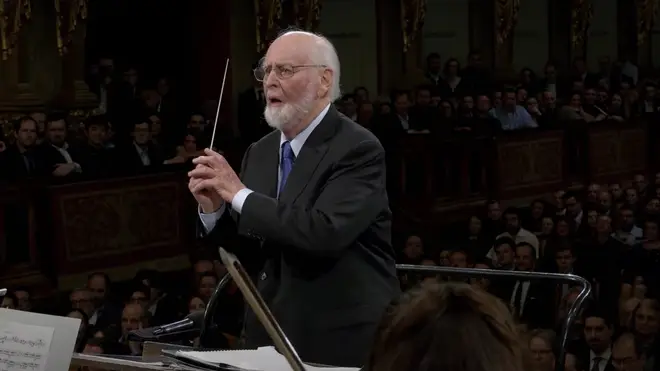 "It was honestly the best presentation of that March I ever heard", Williams reflected after the concert. "They played it as though they owned it."
The legendary Star Wars composer has five Oscars, five Emmys, four Golden Globes and twenty-five Grammys under his belt. As he thanked the audience for their welcome, he told them that the invitation to work with the Wiener Philharmoniker was "one of the greatest honours of my life".
Read more: John Williams breaks own Oscars record, with 52 nominations >
John Williams & Vienna Philharmonic – Williams: Imperial March (from "Star Wars")
Williams recalls: "We played two rehearsals with the orchestra, at the end of which the orchestra management said: 'Can we play the Imperial March from Star Wars?' And I hadn't programmed that. I thought I had already asked the brass to play quite enough big music.
"But as I understand it, the brass players in the orchestra themselves requested that we would play the Imperial March. So, at the end of the rehearsal we played it, they had the music, everyone seemed to know it.
"I felt very grateful to them for giving me chance to play it at the end of the programme. I loved it."
'Imperial March' will be released on 4 May, with the full album John Williams in Vienna out on 14 August.