This pianist thought he was alone in the concert hall. His photo tells a different story.
16 September 2019, 16:53 | Updated: 17 September 2019, 16:45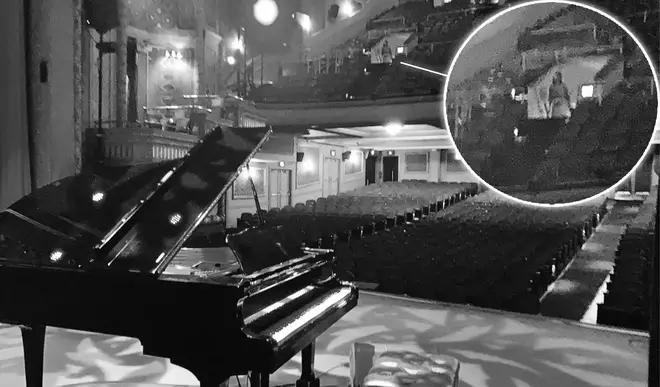 A haunting apparition was captured on Instagram, which matches other reported sightings in the 1915 theatre in Austin, Texas.
American pianist Chad Lawson was onstage at the Paramount Theatre, Austin, doing a soundcheck for a live episode of Lore Podcast.
After the soundcheck was complete, as most musician do, he took a few pictures of his instrument in the empty concert hall for social media. He uploaded a photo to Instagram and it seemed like just a normal gig in a lovely setting.
However, when Lawson returned to his hotel afterwards, he looked again at his photos. He said: "I took three quick-tap photos from stage to share. In the photo you can clearly see someone in the mezzanine.
"Noticing it, I looked at the first and third pics and the person is absent."
Spooked, Lawson searched online for 'ghosts Paramount Theatre, Austin', and found that Natalie Groves from Austin TV network KVUE had previously written about the haunted reputation of the theatre.
In 2014 she said: "People said they've seen a woman, dressed in a white dress, roaming the aisles on the Mezzanine floor."
Was this the woman who appeared in Lawson's photo? Here's his eerie post:
Lawson has also shared the three photos he says he took in quick succession on the stage, showing the figure appearing and then vanishing.
In his projects, composer/pianist Chad Lawson often blends the sounds of classical repertoire with jazz improvisation, looping piano and effects.
His Chopin Variations has topped classical charts in the US, and his scores has been used widely in film. He also composed the music for Lore Podcast, which explores the history of folklore.