'Loneliness has been a constant factor in my life' – ballet dancer Carlos Acosta
5 April 2019, 12:59
The Cuban ballet dancer took the world by storm when he won the Prix de Lausanne at the age of 16. But his story is also one of hardship and isolation. Ahead of the release of Yuli, the film about his life, he spoke to Classic FM.
Carlos Acosta is one of the most famous names in ballet – he has danced with companies including English National Ballet, National Ballet of Cuba and Houston Ballet. He was also the first black Principal dancer at the Royal Ballet in London, where he performed roles including Romeo (Romeo and Juliet) and Siegfried (Swan Lake).
This month a film based on his autobiography No Way Home is about to be released. Directed by Icíar Bollaín, Yuli, tells the story of Acosta's life through a mixture of dance and traditional dramatization. Acosta appears as himself in the film – and in a couple of scenes he plays his father – with other actors playing his young self.
But when Acosta first began dancing, he was more than a little reluctant – something that is made very clear in the film. He told Classic FM:
"In the beginning I didn't care, I came from a family that had no culture, I wasn't born with books. And so we didn't know what ballet was and we also had this scepticism that it was something basically that women do – I didn't want to be 'a man in tights', to be honest, and live in my neighbourhood, it was quite embarrassing."
Prix de Lausanne Video Advent Calendar - Day 6 - Carlos Acosta
But that all changed when dancers from the National Ballet of Cuba visited Acosta's school:
"When I saw [them dance], it was like 'Hallelujah – look at that!' They were leaping so so high and one man was lifting the woman with one hand. I always wanted to be an athlete anyway – I wanted to be a football player. And I thought, 'wow this is incredible, these people not only are musicians, can dance with music, but also they are athletes as well. Look at how he carries a woman with one hand – I also want to do that.' And so from that point on, it's been a very long journey in trying to lift women with one hand and leap as well."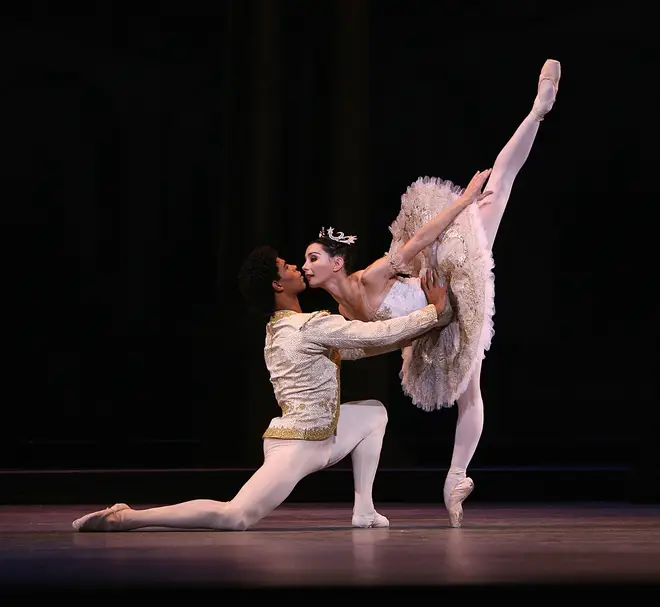 A central strand of the film is Acosta's sometimes difficult relationship with his father:
"At times my father could come across as a sort of hard, almost abusive figure. A lot of people probably thought that he was very harsh, but I think that he was a man who was born in 1918 and it was a really hard, hard life for him. I had the chances and the life that he didn't have – he didn't have a father in the first place and he was the son of the daughter of slaves. Ao he did his best so that I could have a better life for myself. He used to beat me up sometimes but it came from a place of love really.
"There was a particular moment that I think was very tender in the movie, when the father is telling the boy about the Acosta plantation and then it cuts to the dance. He was telling the boy how the slaves, the black, we survived no matter what and how slavery leaves mark even in the last name. And then the film cuts to dance. I think that was a beautiful moment."
As he grew older, even though he began to enjoy dancing, Acosta struggled with being away from home and his family a lot:
"Throughout my career, it's always been very hard to live abroad because I always wanted to be at home with my family. But then my career led me away from home all the time, to the point that I became a foreigner or a stranger to my family. And that filled me with a lot of loneliness but throughout, loneliness has been a constant factor in my life."
But the dancer is keen to stress that now he is happily married, with three children, and he's made peace with his past:
"Home is pretty much here, it's where my family is, and obviously Cuba is always going to be in in my heart. That's where everything started for me. But I've come to terms with that past, I've moved on from those years when I was very lonely and I'm very very happy how everything turned out for me."
Yuli is out in UK cinemas on 12 April