Is Rachel McAdams really singing in Netflix's Eurovision film?
29 June 2020, 12:39 | Updated: 29 June 2020, 14:23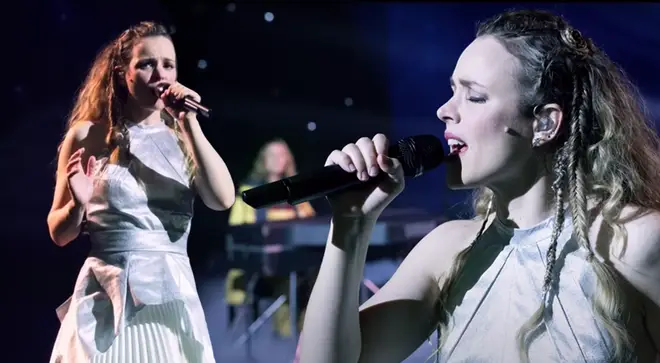 Do the powerhouse vocals in 'Eurovision Song Contest: The Story of Fire Saga' actually belong to Rachel McAdams?
Eurovision Song Contest: The Story of Fire Saga is one of the latest movies to be released by Netflix.
The comedy follows Icelandic singers Lars Erickssong (Will Ferrell) and Sigrit Ericksdóttir (Rachel McAdams) as they chase their dreams to star in the Eurovision Song Contest.
There are 12 original – and very catchy – songs featured in the movie, but is Rachel McAdams actually singing her part?
The answer, unfortunately, is... not really.
Read more: Netflix is releasing a Eurovision movie with Will Ferrell >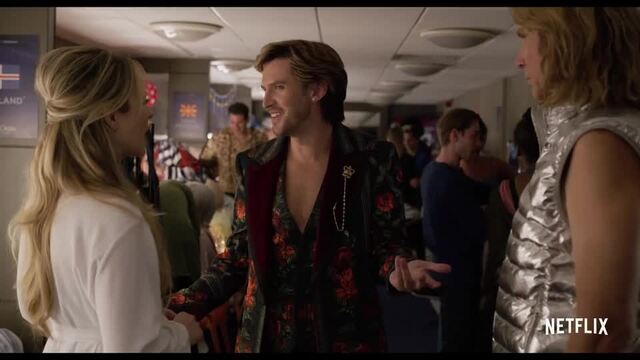 EUROVISION SONG CONTEST - The Story Of Fire Saga | Official Trailer
Can Rachel McAdams sing in the Eurovision movie?
Though the actress did sing the beginning of most of the catchy tunes, the main vocals actually come from Swedish pop singer Molly Sandén (AKA My Marianne) – including that dazzling high note at the end of 'Husavik'.
If you're a huge Eurovision fan, and you feel like you recognise Sandén's name, it's probably because you do.
The singer actually represented Sweden in the junior version of the global competition in 2006, bagging third place.
The movie's music producer, Savan Kotecha told Vanity Fair that Sandén and McAdams's "tones worked so well together" that he had a hard time differentiating between the vocals in certain tracks.
EUROVISION SONG CONTEST: The Story Of Fire Saga | VOLCANO MAN | Netflix
Read more: How to get your classical music fix on Netflix >
But the real singer didn't really agree...
Sandén seemed a little skeptical about Kotecha's statement, telling Vanity Fair: "If they say so, maybe that's the truth.
"But I just know that I didn't really hear [McAdams] in the soundtrack... maybe it's mixed in somewhere."
There is one moment in the film when you can catch McAdams singing voice, and it's when her character, Sigrit, is practising the song 'Husavik'.
And she did learn to play some guitar and piano ahead of her on-screen stage performances.
Those incredible vocals behind the *infuriatingly* catchy 'Volcano Man' may not belong to McAdams, but it's still the perfect Eurovision-esque song that we can't get out of our heads.