The greatest Star-Spangled Banner performances of all time
29 June 2018, 12:52 | Updated: 29 June 2018, 14:21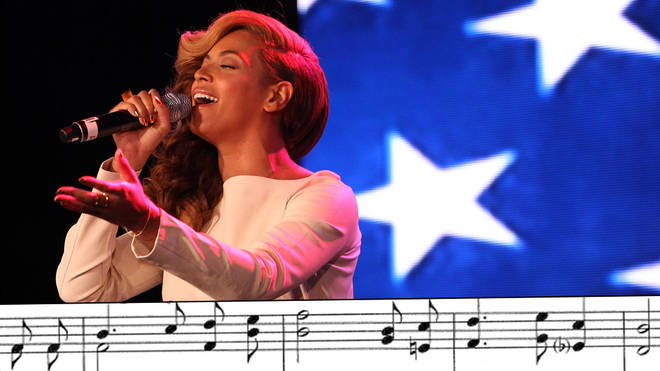 National anthems are generally pretty easy to sing, considering they're intended for performance by the whole nation – but as a solo, this is a tough one to master. These are, we think, the greatest renditions of 'Star Spangled Banner' to date.
Renée Fleming

One of the few who sang it as close to the original as possible, Renée Fleming made history by becoming the first opera star to sing The Star Spangled-Banner at the Superbowl. Her rendition is simple and powerful, full of gorgeous vibrato and refreshingly free of ornamentation.

Jennifer Hudson

A few years after her incredible Dreamgirls success, Jennifer Hudson gave this absolutely storming performance of the anthem at the 2009 Superbowl. She is impressively precise, while also putting her own stamp on the ending with a spectacularly belted high F. And she makes it look So. Easy.

Lady Gaga

Gaga's interpretation is much lower than her competitors', starting on an F sharp major triad to show off her rich alto tones. In true show woman style, she also leaves a dramatic pause before the final fortissimo phrase, taking a moment to relish the audience's cheers. Bravo, Gaga.

Joyce DiDonato

As one of the few singers who have braved it a cappella, Joyce has to be applauded for her boldness. Her mezzo interpretation of the anthem is refreshingly simple, with ridiculously impressive breath control and a spine-tingling high A flat on the penultimate phrase. Amazing stuff.

Beyoncé

There's nothing quite like Beyoncé's powerful, elastic voice for opening an international sporting event. Her vocals are so joyful and so exposed that you can't help feeling a wee bit patriotic. Here she is, giving an impromptu performance at a press conference to prove that OK, although she did lip-sync at Obama's inauguration, singing live "is what she was born to do".

Whitney Houston

Among the annals of national anthems to open the Superbowl, few have topped Whitney's spectacular 1991 rendition. Her performance came at a particularly patriotic time, just after the onset of the Persian Gulf War. It was released as a single, and re-released after the 9/11 attacks. Houston donated all the proceeds to charity. Her rendition was so popular partly because of the context of the time, but also, Just. Listen. To. That. Voice.