The 9 most beautiful love letters from the great composers
14 February 2018, 09:27 | Updated: 14 February 2018, 09:30
Some of the most beautiful love letters ever written were by the great composers – here are some of our favourites, just in time for Valentine's Day
Throughout musical history composers have fallen passionately in love – and written about it. From Brahms and Clara Schumann to Beethoven and his Immortal Beloved, these are romantic stories to rival anything that appears in their operas.
Our favourite quotes from the love letters of the composers
1 Mozart writes to his wife, Constanze
"An astonishing number of kisses are flying about! I see a whole crowd of them… I kiss you millions of times."
2 Robert Schumann writes to his wife, Clara (a brilliant pianist and composer in her own right)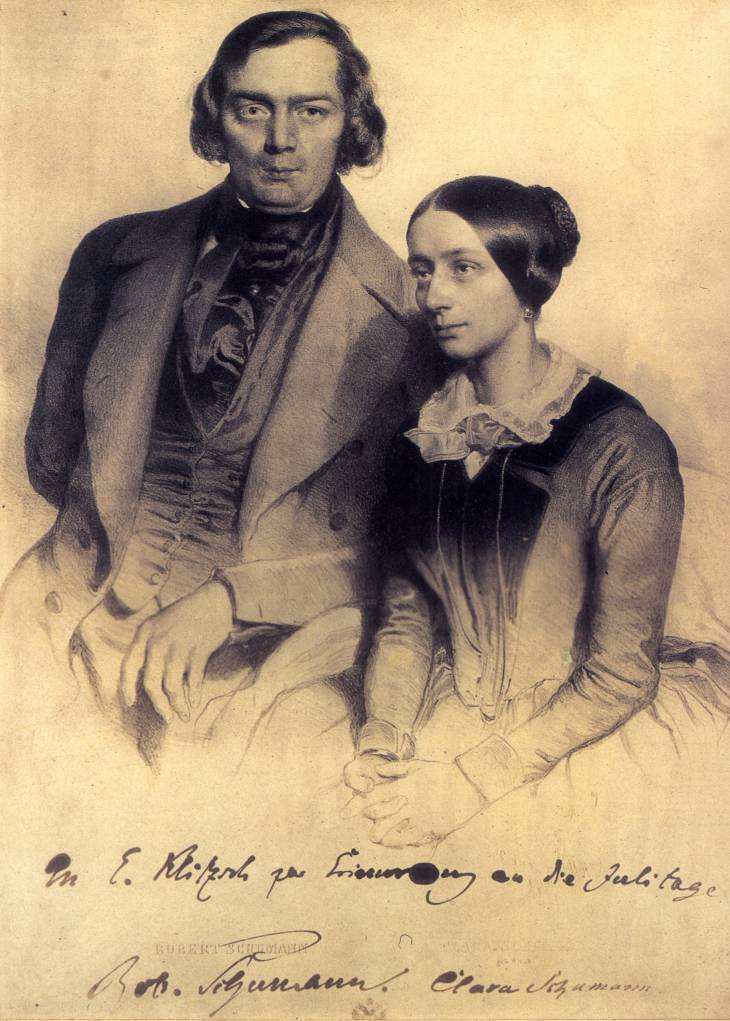 "You are my right hand and you, you must take care of yourself so that nothing happens to you."
This quotation comes from one of the most famous musical partnerships of all time. Robert Schumann fell deeply in love with Clara Wieck, one of the greatest pianists of her time. But her father initially forbade the match.
3 Berlioz writing about Harriet Smithson
Berlioz fell head over heels for the soprano Harriet Smithson – despite only seeing her perform on stage. They didn't even speak the same language. The pair did eventually marry – but it was fairly disastrous.
"I love her with a deep and tender love which, now that it is shared, no longer has the dreadful bitterness of the first five years."
4 Wagner writing in a diary to Cosima
"Where does delight come from, where does faith? From Love? Yes, my soul, from love you, my wife!"
Wagner began an affair with Cosima von Bülow. They pair went on to marry and have children together – including a daughter called Isolde and a son called Siegfried.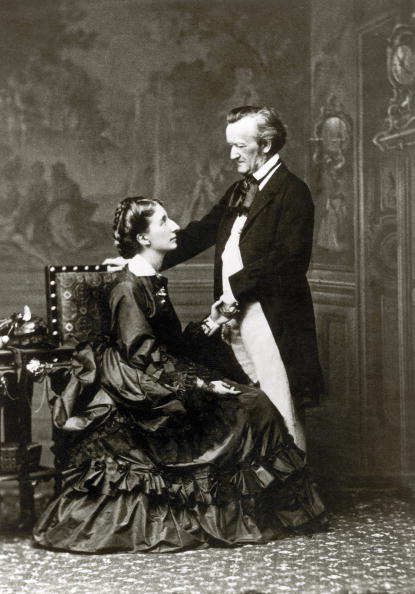 5 Beethoven to his 'Immortal Beloved'
In 1812 the composer Beethoven wrote a composer to an anonymous woman whom he called his "Immortal Beloved". Scholars today think it may have been intended for Countess Josephine von Brunsvik, but the composer never sent the letter.
"My thoughts go out to you, my immortal beloved… I can live only wholly with you or not at all…"
6 Janáček to Kamila Stösslová
Towards the end of his life, the Czech composer Leos Janáček fell in love with a much younger woman called Kamila. The letters they exchanged inspired the composers quartet 'Intimate Letters'.
"Your good heart, the impetuousness of your feeling, your appearance, which fascinated me, your whole naturalness – with all this you dazzle me."
7 Benjamin Britten writing to Peter Pears
The composer Benjamin Britten writes to his partner, the tenor Peter Pears:
"My darling heart – I do love you so terribly… you are the greatest artist that ever was."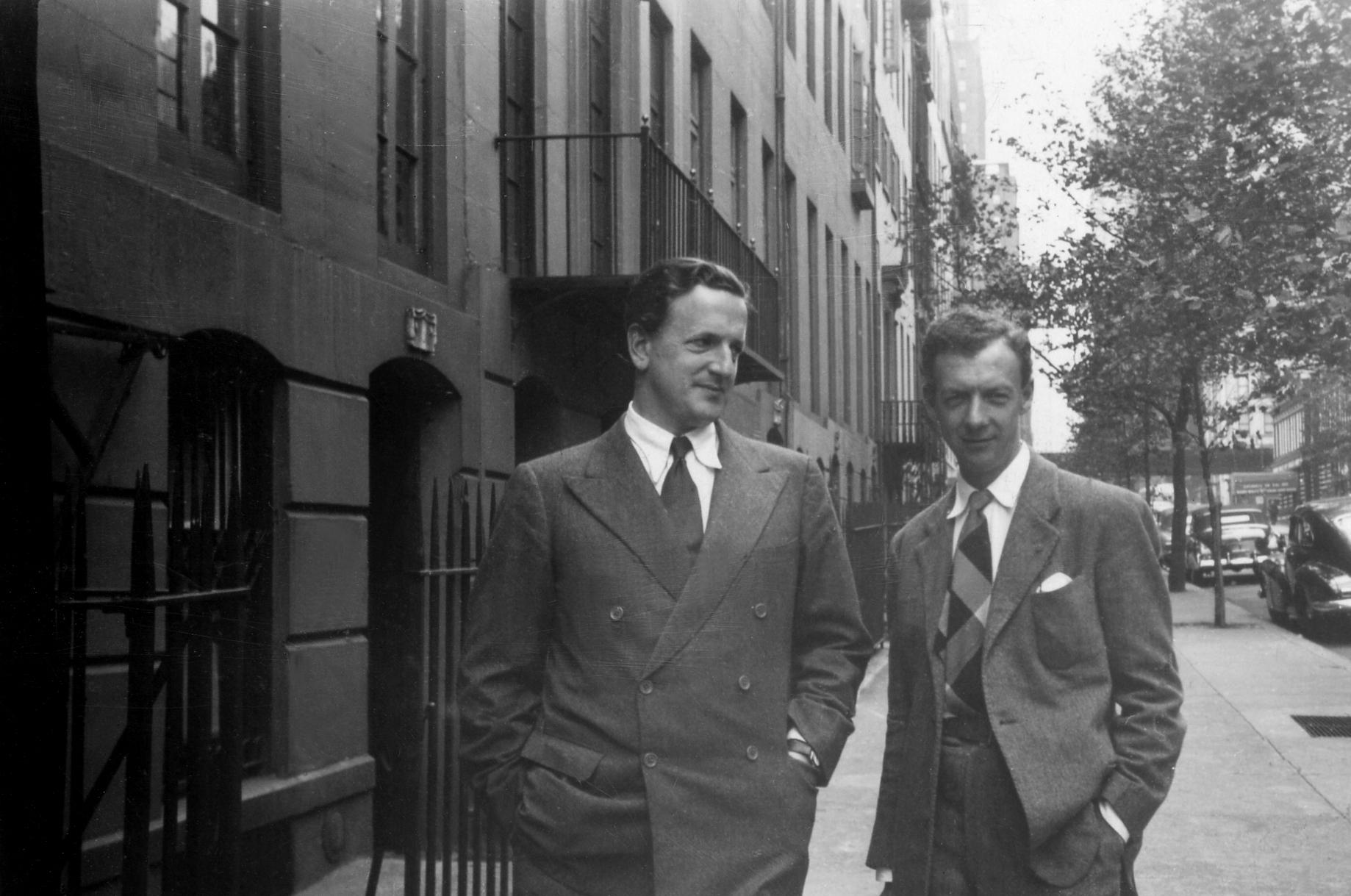 8 Tchaikovsky writes to Vladimir Davydov
Tchaikovsky's nephew, Vladimir Davydov (known as Bob) lived in the composer's house for many years – and the composer signed over his copyright and royalties over to him in his will. This is from one of Tchaikovsky's letters to him.
"The thought that this paper is going to be in your hands fills me with joy."
9 Brahms writing to Clara Schumann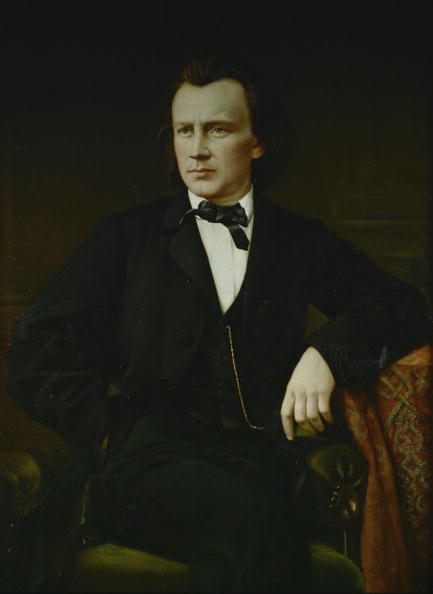 The composer Johannes Brahms was in love with Clara Schumann – but unfortunately she was married to the composer Robert Schumann, one of Brahms' best friends. Historians disagree over whether the pair ever acted on their feelings – but this quotation is pretty unequivocal…
"I wish I could write to you as tenderly as I love you and tell you all the good things that I wish you."
If you want to meet someone on your wavelength, why not sign up to Classic FM Romance?