New Releases: NYO plays Holst and Mozart with violinist James Ehnes
30 January 2017, 10:00 | Updated: 15 June 2017, 15:35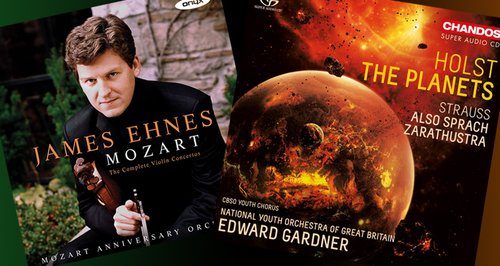 Throughout the week Classic FM's presenters bring you the best new recordings, including world exclusives and premiere broadcasts of latest releases.

John Suchet plays a track from his featured album at 10:15am every weekday.
Holst: The Planets - National Youth Orchestra of Great Britain
Chandos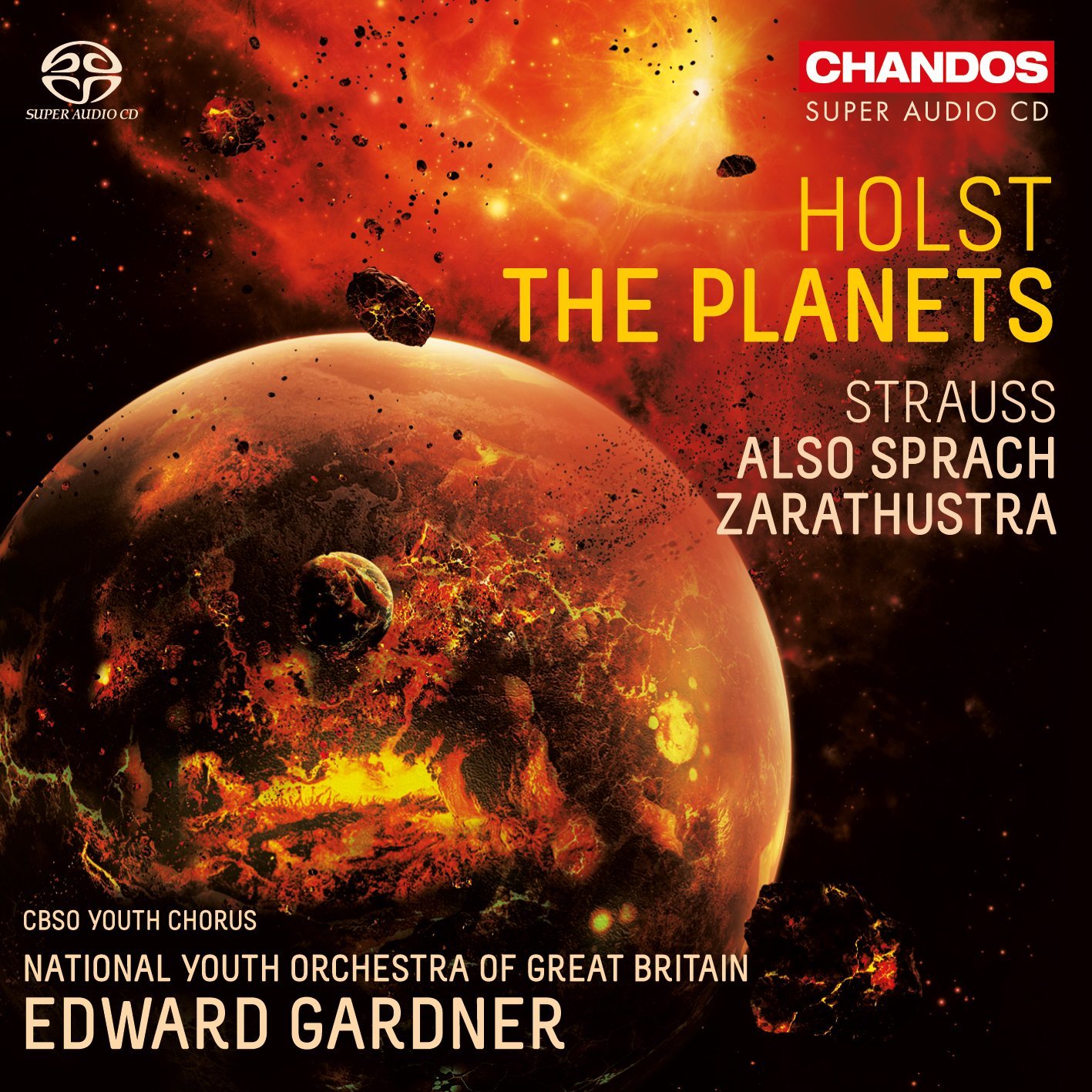 For its very first album on Chandos, the National Youth Orchestra of Great Britain devotes its characteristic energy and musical mastery to an explosive programme that transcends daily life and earthly experience. It is helped by the enthusiastic, encouraging, and experienced baton of Edward Gardner as well as by the sumptuous yet detailed acoustic of Symphony Hall, Birmingham, all fully revealed in this surround-sound recording.
Earlier in the year, the National Youth Orchestra of Great Britain performed Strauss's Also sprach Zarathustra and Holst's The Planets at the Royal Albert Hall, prior to recording this album. The concert's five-star review in The Guardian emphasised the great performance of the orchestra in this 'graceful and evocative programme', especially the 'depth and richness of sound that belied their youth', while The Daily Telegraph praised the orchestra's 'great attack and complete absence of anything routine'.

John Brunning plays a track from his featured album after 6pm every weekday.
Mozart: The Complete Violin Concertos - James Ehnes
Onyx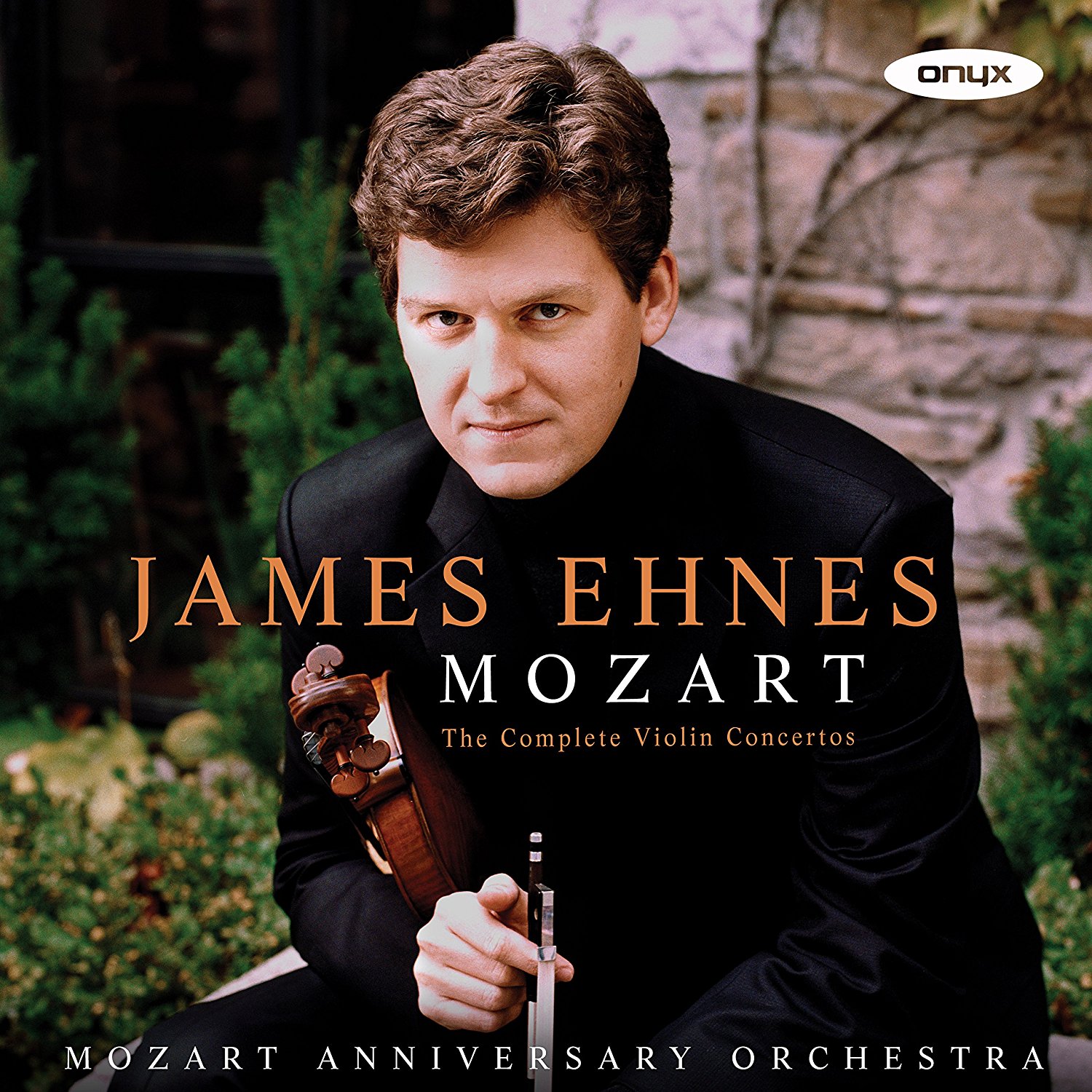 James Ehnes is recognised the world over as one of the great violinists of our time famed for his brilliant technique and musical intelligence as both soloist and chamber musician.
These recordings of the complete Mozart Violin Concertos made over ten years ago for CBC sound as fresh as the day they were made. James directs a hand-picked orchestra of colleagues. The cadenzas in all the concertos are by Ehnes who studied the composer's own cadenzas of the piano concertos from the same time, especially Nos 8&9.
'Vital, elegant, beautiful playing of all five concertos...rapt eloquence' Gramophone

Elgar:

For the Fallen - Rachel Nicholls, Sir Mark Elder, Hallé

Hallé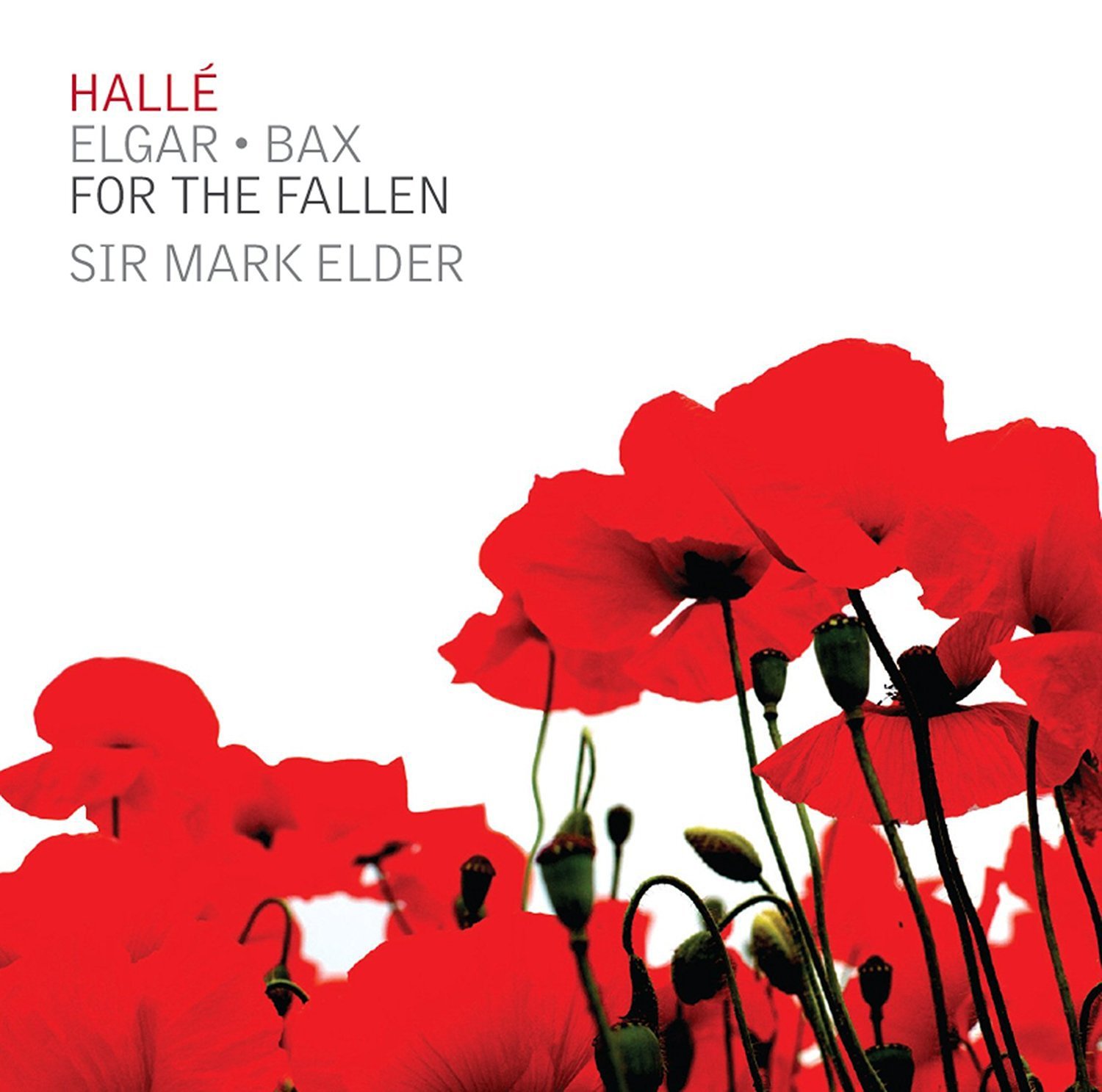 There aren't too many hidden gems now in Elgar's output, but the Spirit of England, his First World War setting of three celebrated poems by Lawrence Binyon is certainly one of them.
This is a piece which is perhaps let down by its title – The Spirit of England – making it appear as though this is a patriotic tubthump, but it isn't. Binyon's poetry, written in 1914, is surprisingly prescient, looking ahead to the carnage and suffering of this almost unendurable War, when most people, in 1914, thought it would be over very quickly.
Elgar too thought deeply about the poetry, refusing to set until 1917 the first of the poems, The Fourth of August, thinking it too harsh on the Germans. Elgar's music had been well received in Germany, and he never forgot it.
What the Spirit of England needs above all is an outstanding soprano, and here, in Rachel Nicholls, it gets one.
I subscribed £1,000 to John Wilson's Somm album a few years back, which was fatally flawed by his choice of soprano soloist. Which is why I have tended to look back more than 30 years to the wonderful Theresa Cahill and the Scottish National Orchestra, when I want a fine account of this piece.
And I certainly won't discard dear Tessa, but, I would place this new entrant alongside that one because of Nicholls' singing – she is an outstanding Wagner soprano, and it shows. Also very commendable – the lusty singing of the Halle Chorus; the wise direction of Sir Mark Elder; and a recording that sounds really well given, that it is from a live concert back in 2014.
Final proof that the Spirit of England is not jingoistic, comes with the knowledge that Benjamin Britten, a left wing pacifist, politically diametrically opposed to Elgar, thought very well of the work. Indeed, had his health permitted it, would have recorded it himself. Such a shame he didn't. The Spirit of England might have been less of a lost cause if he had.
The Pierre Fournier Edition
Deutsche Grammophon (26CDs)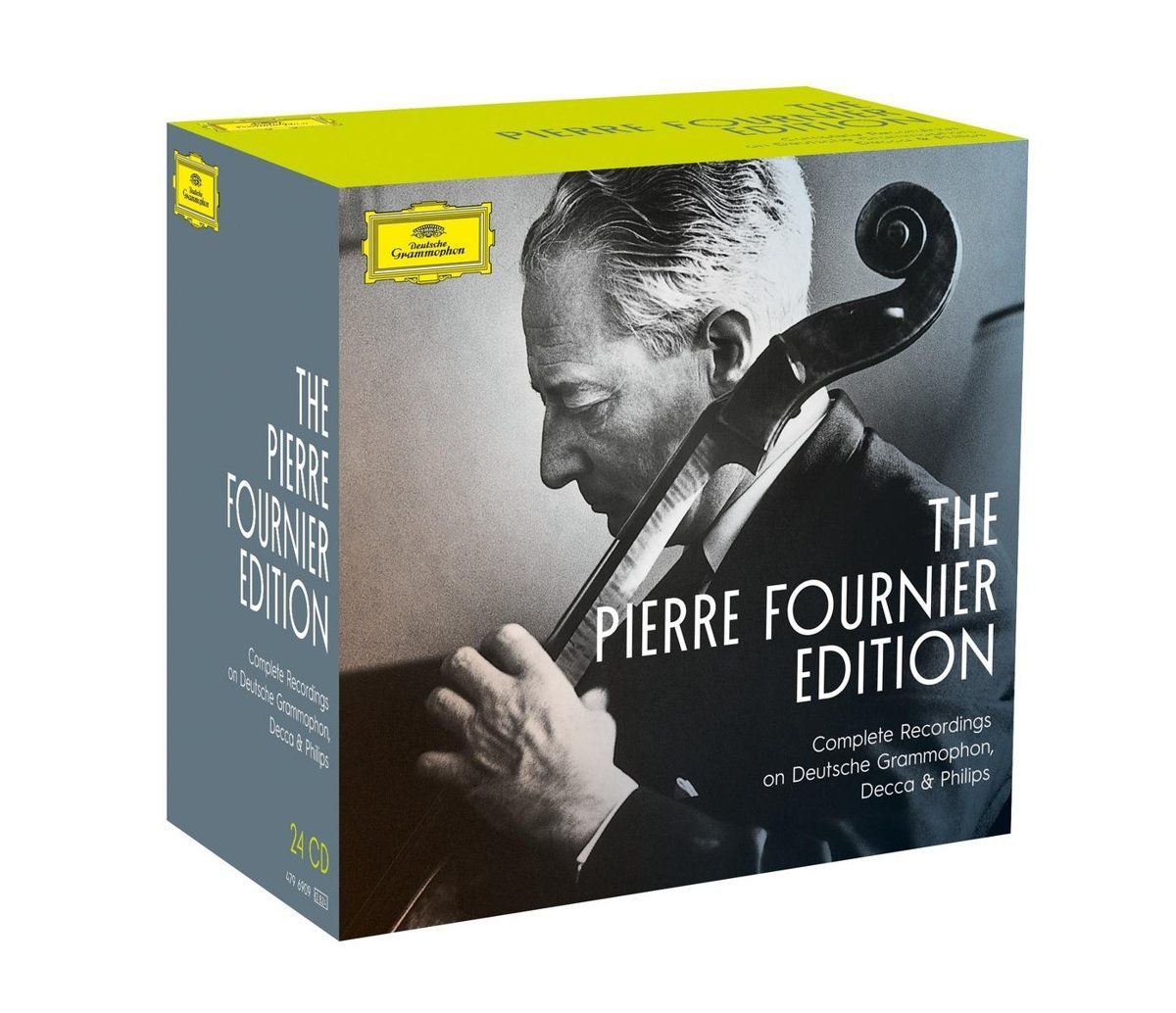 This Pierre Fournier Edition celebrates the life of a great musician universally known as the "aristocrat of cellists", because of his graceful playing and nobility of bearing, who died 30 years ago, aged 80.
Julian Lloyd Webber was his pupil, and better to let a world class cellist like Julian explain why Fournier was so special, than me.
Julian says; "Fournier was about elegance and, above all, tone. I never heard a more purely beautiful cello sound than Fournier's, and I will never forget one lesson, when he seized my not very good student cello and proceeded to sound exactly like Fournier!"
But what about his near contemporary, Rostropovich? Julian replied, "Rostropovich was different, all about passion, virtuosity and commitment". Not better, says Julian, not worse, merely different.
So different that those of us who regard the cello as the king of instruments should have both Rostropovich and Fournier prominently represented in our collections.
And this is a wonderful opportunity – 26CDs for under £60- to acquire almost the entire popular cello repertoire, superbly played in good sound.
All the favourite cello concertos are there; by Dvorak, Elgar, Lalo, Saint-Saens, Haydn, and a few by Vivaldi, as well as Strauss's Don Quixote, and Beethoven's Triple Concerto. There are two performances of some, notably the Dvorak and the Strauss.
And it's a tribute to his celebrity that the conductors were the finest available; e.g. Karajan and Clemens Krauss in Don Quixote; George Szell and Rafael Kubelik in the Dvořák.
So too are the orchestras, with the Berlin Philharmonic, no less, featured not only in Don Quixote and Dvorak, but also in the Elgar Concerto.
The most celebrated chamber music for cello can also be found in this wonderful collection; the Sonatas of Beethoven (twice) and Brahms (three times), plus the Trios of Beethoven (twice) and all of Beethoven's highly entertaining variations for cello and piano.
Here again Fournier's partners are themselves all great artists; for instance Wilhelm Kempff, arguably the greatest of all 20th century Beethoven pianists in the sonatas, the trios, and the Triple Concerto.
Extraordinary when you think Fournier only took up the cello when childhood polio robbed him of the ability to use the pedals on his piano.
I still remember him vividly, managing to look stylish coming on to the platform despite his gammy legs, with a graceful smile for everyone, then taking his cello from an assistant, and with no apparent physical effort, playing most beautifully.
Everyone will get something from the great music making here.
Anthem:

Great British Hymns and Choral Works - Huddersfield Choral Society

Signum Classics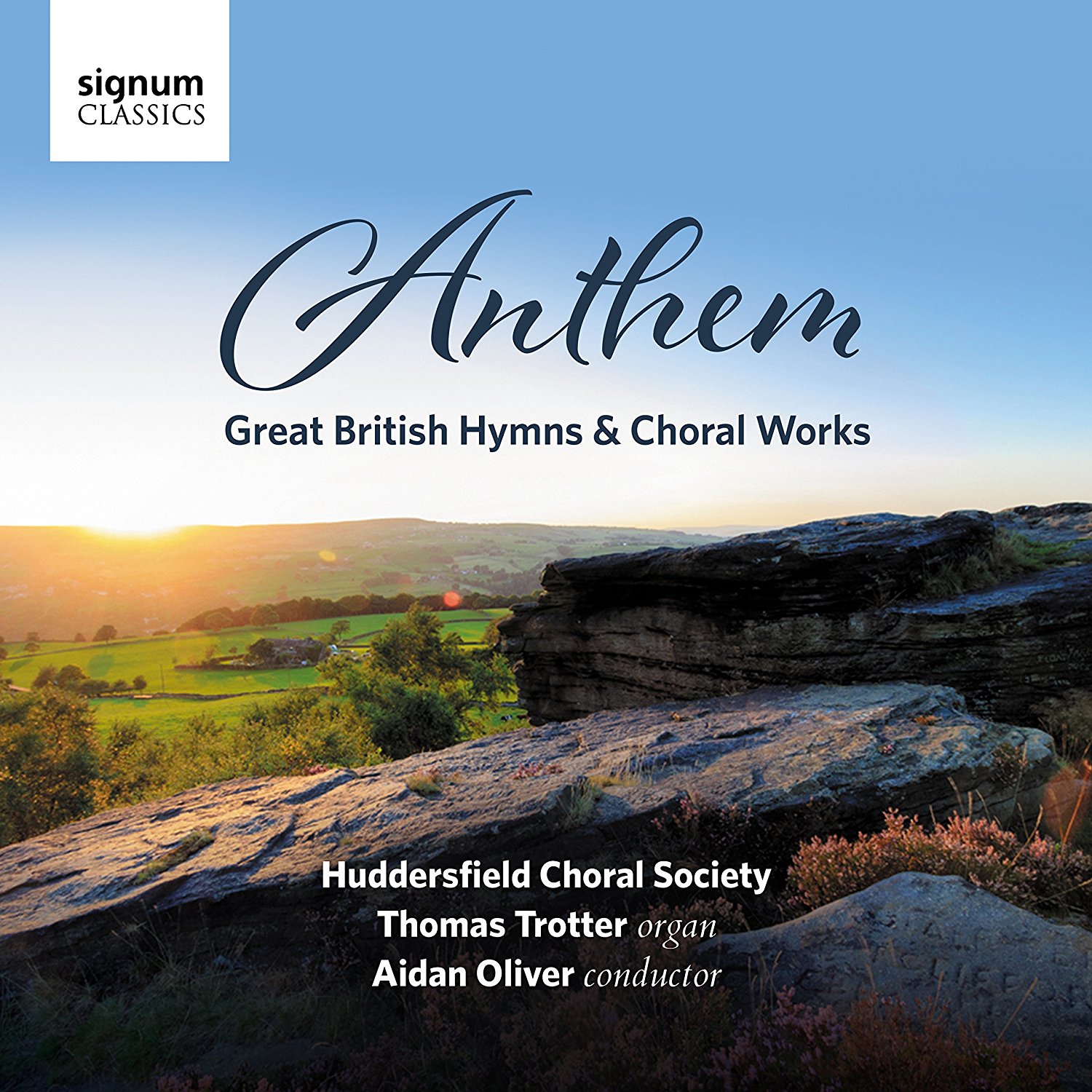 The estimable Signum label celebrates its 20th anniversary with this issue, recorded in Rochdale Town Hall last June.
The Huddersfield Choral Society has a long and proud tradition, and shows it is still in fine fettle, albeit perhaps a bit slimmed down from what it used to be, in this splendid collection of 14 British choral pieces.
The choice is an interesting one, ranging from well known works like Zadok the Priest, given a performance here that winningly blends majesty and the fast tempi now favoured in Handel, and Parry's I Was Glad, which like Zadok has a brass ensemble to augment the fine organ playing of Thomas Trotter.
But there is also a number of pieces only real choral specialists will know, like James MacMillan's A New Song; Finzi's God is Gone Up; and Jonathan Dove's Seek Him that Maketh the Seven Stars.
All the singing is accomplished; the conducting of the veteran Aidan Oliver cannot be faulted, and the recording, by another veteran, the engineer Mike Hatch, makes for really pleasant listening.
A real find, this album.
Piano Portraits - Rick Wakeman
UMC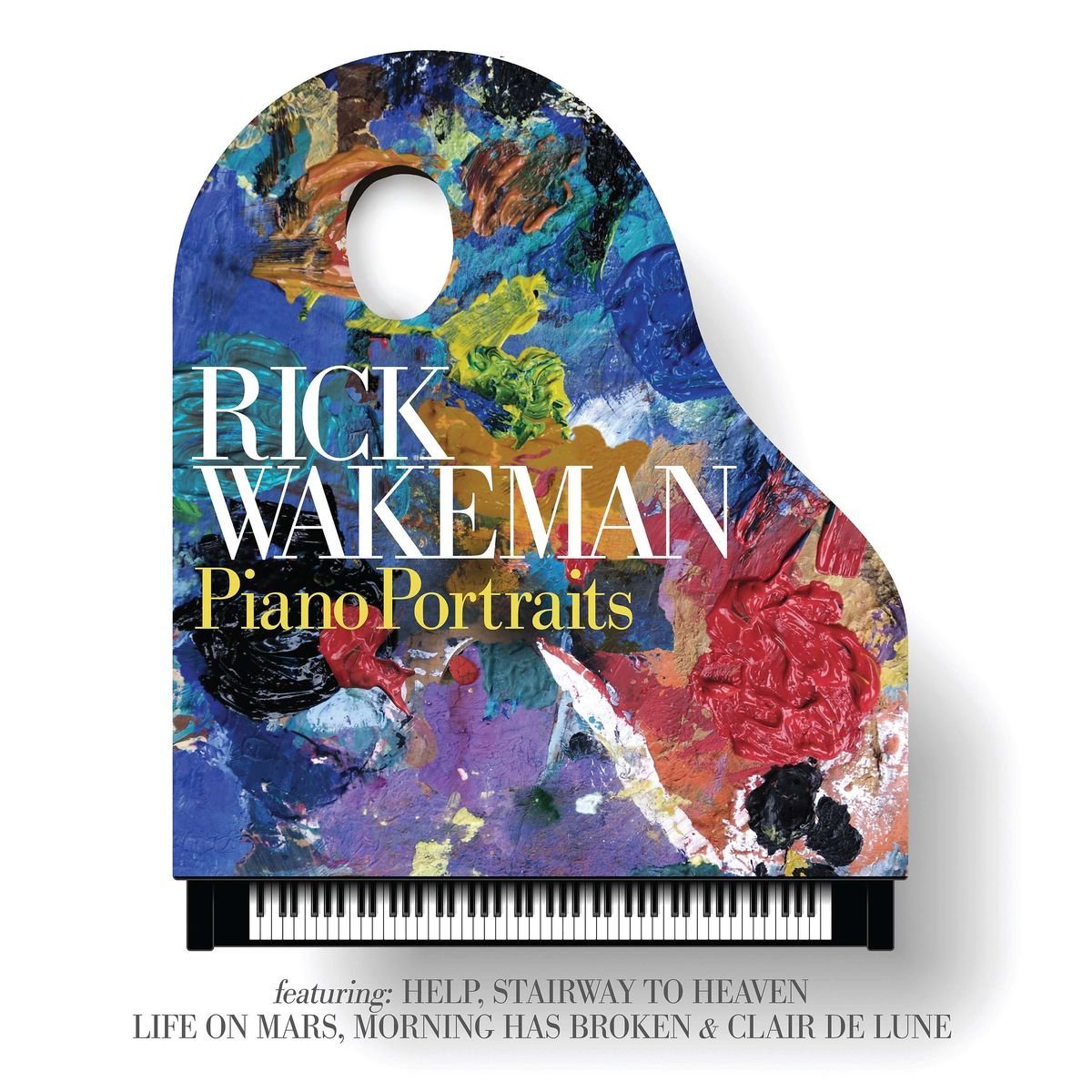 Rick Wakeman was classically trained at the Royal College of Music, and returns to his first love, the classical piano, in this beautifully recorded album, set down in presumably his own studio, The Granary in Norfolk, last summer.
Here he plays around with 15 favourite tunes; some well known, like Eleanor Rigby and Help by the Beatles. Others not so well known, like Jon Anderson's Wondrous Stories, and Eric Stewart's I'm Not in Love.
Wakeman describes all his efforts as traditional variations on established themes, but this album is a bit more than that.
When a tune is really well known, like Amazing Grace, or some of the best known melodies from Swan Lake, he plays them pretty straight. But with others, he presents them in an appealing combination of the minimalist piano music of Philip Glass, and the popular piano rambles of Ludovico Einaudi.
There's 60 minutes of music here, and you get the illusion of sitting in Rick's music room, perhaps with a glass in hand, listening to him enjoying himself at the keyboard.
This imaginative album deserves to do well, and will, I hope, turn some of Rick's rock fans into classical addicts.
Springtime in Vienna -

The Vienna Symphony & Manfred Honeck

Sony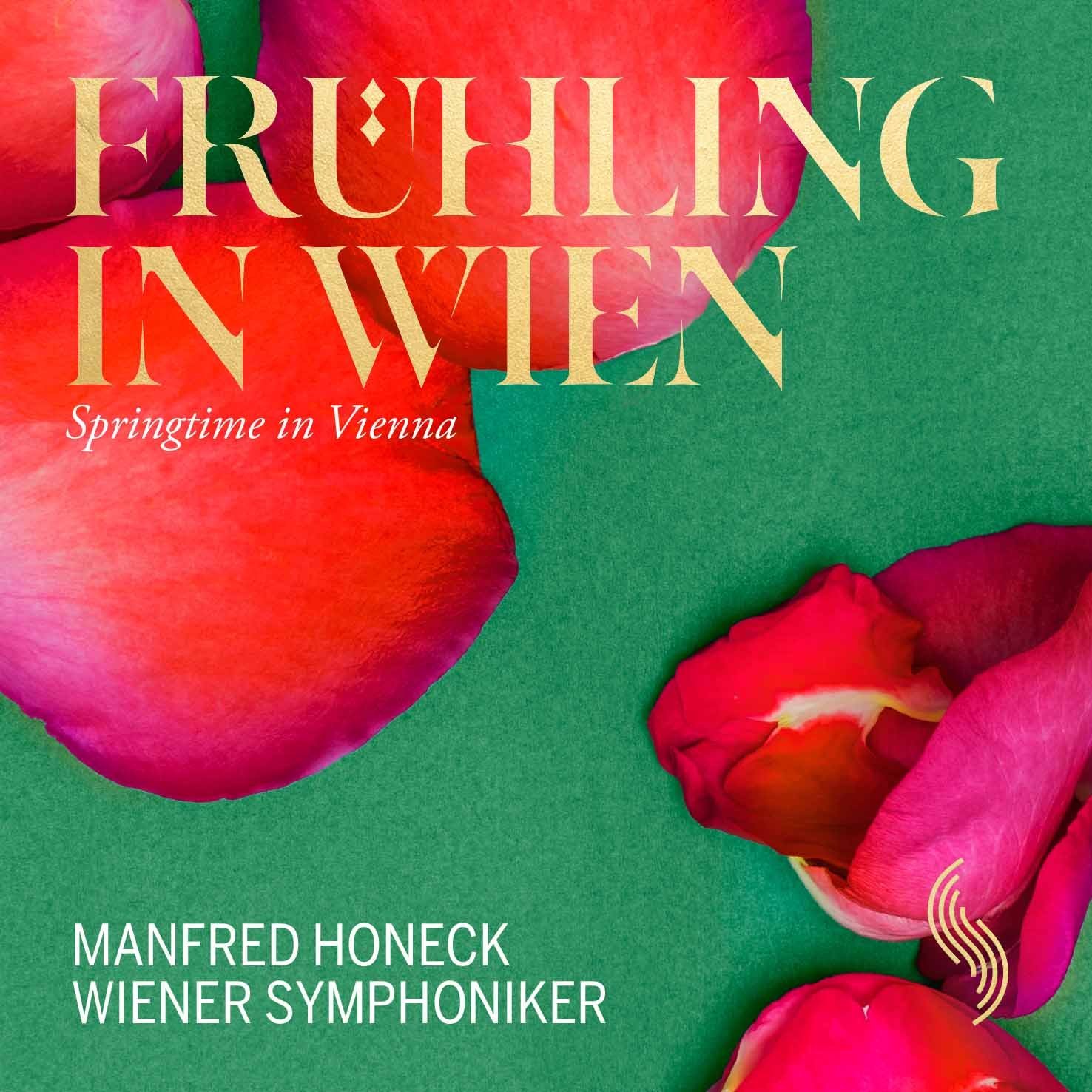 Inevitably, I suppose, Vienna's other orchestra, the Vienna Symphony, would like to get in on the Vienna Philharmonic's fabulously successful New Year's Day Concert act. So they hold their own Easter concert, entitled Springtime in Vienna, also given in the Golden Hall of the Musikverein. This recording is of last Easter's effort.
Manfred Honeck is Austrian by birth, and was indeed a member of the Vienna Philharmonic before he turned to conducting.
So he sounds truly idiomatic throughout this attractive programme of Viennese music. Some of which is well known, like the Allegro movement from Beethoven's Pastoral symphony. But a lot isn't, including stuff by Ziehrer, Suppe, Eduard Strauss, and some chippings from Richard Strauss' workbench, the so called "Schlagobers" ballet (Whipped Cream). All make for attractive listening.
My only disappointment is that this album doesn't quite make the hour mark, though presumably the concert must have been a lot longer. So, dear friends at Sony, where's the rest.