New Releases: Schubert Symphonies Vol. 1 – Edward Gardner and City of Birmingham Symphony Orchestra; Tasmin Little Plays Schumann, Smyth & Beach – Tasmin Little
4 February 2019, 10:00 | Updated: 4 February 2019, 10:01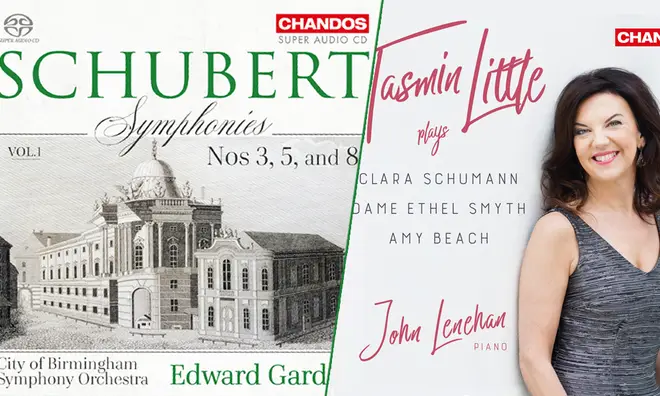 Throughout the week Classic FM's presenters bring you the best new recordings, including world exclusives and premiere broadcasts of latest releases.

John Suchet plays a track from his featured Album of the Week at 10.15am every weekday. You can buy your own copy from the Classic FM store here.
Schubert Symphonies Vol. 1 – Edward Gardner and City of Birmingham Symphony Orchestra
Chandos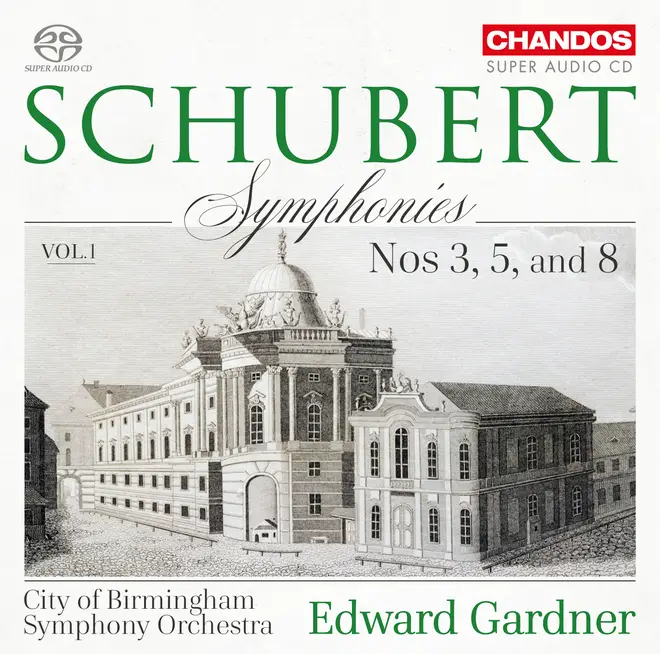 City of Birmingham Symphony Orchestra are joined by their former Chief Conductor Edward Gardner for a recording of three of Schubert's iconic symphonies: No. 3, 5 and 8 on this new release.
This is the first instalment in the orchestra's new Schubert symphonies series, and instead of following the chronological order of his symphonic works, they have chosen three symphonies that span Schubert's career.
His Symphony No. 3 (1815), is followed by the more classical-feeling Symphony No. 5 (1816) which is scored for chamber orchestra.
The final symphony, No. 8, is Schubert's unfinished symphony. Only two completed movements and a sketch for the third movement were left behind. Much more intense and turbulent than the third and fifth symphonies, this recording brings out the light and dark in Schubert's unique compositions.

Tasmin Little plays Clara Schumann, Dame Ethel Smyth & Amy Beach – Tasmin Little
Chandos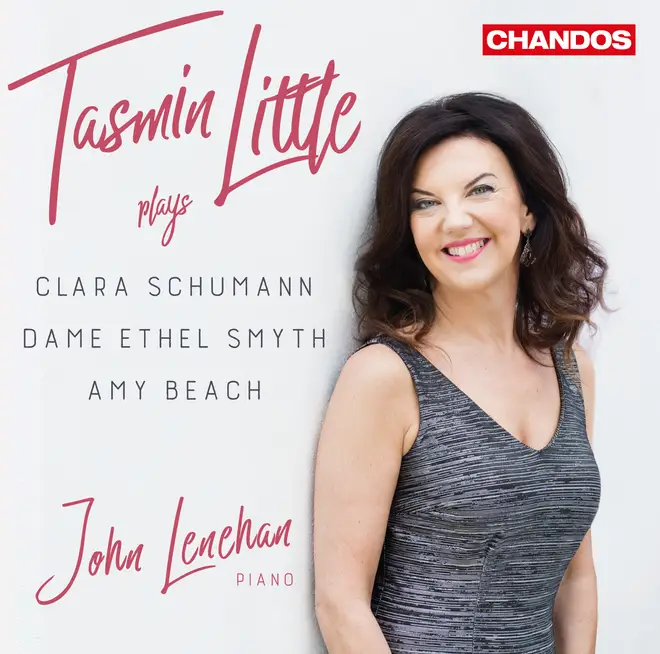 Renowned violinist Tasmin Little celebrates a line-up of female-only composers on her new album. Simply put, it's a wonderful album of Little playing music by Clara Schumann, Dame Ethel Smyth and Amy Beach.
She plays a characterful and sensitive repertoire:
– Sonata in A Minor, Op. 34 – Beach
– Drei Romanzen, Op. 22 – Schumann (with John Lenehan on piano)
– Sonata in A Minor, Op. 7 – Smyth
– Romance in A Major, Op. 23 – Beach
– Invocation, Op. 55 – Beach
Beach, who was the first American woman to publish a symphony; Smyth, whose music became the anthem for the Suffragettes; and Clara Schumann who was overshadowed by her brother's prolific compositional output all have a chance to shine in this fresh choice of repertoire.