New Releases: LSO plays Mendelssohn and the latest album from Riccardo Chailly
13 February 2017, 10:00 | Updated: 15 June 2017, 15:28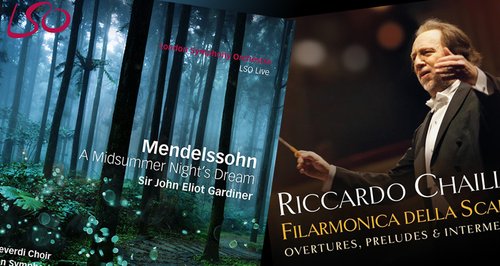 Throughout the week Classic FM's presenters bring you the best new recordings, including world exclusives and premiere broadcasts of latest releases.

John Suchet plays a track from his featured album at 10:15am every weekday.
Mendelssohn: A Midsummer Night's Dream - London Symphony Orchestra and Sir John Eliot Gardiner
LSO Live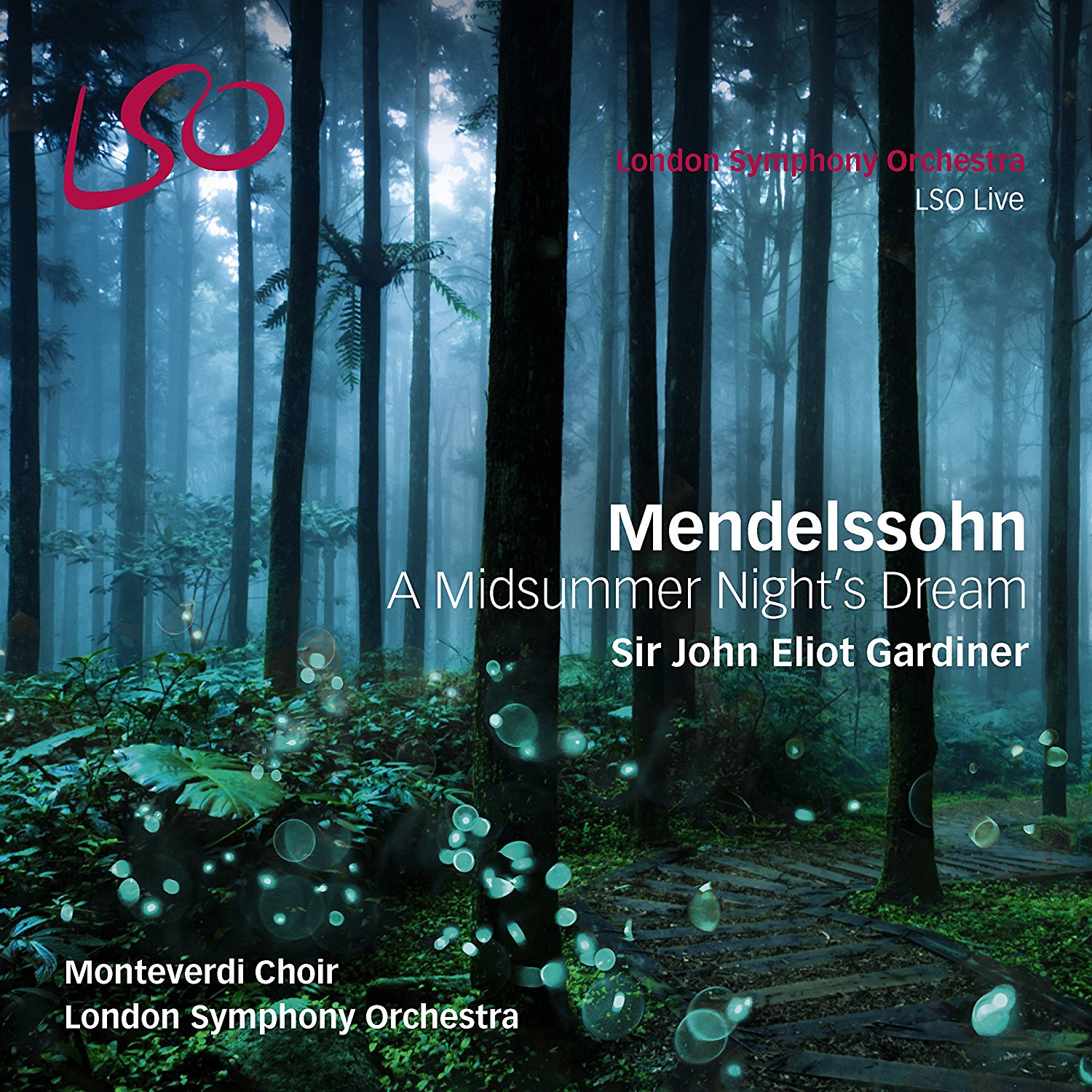 Continuing his award-winning cycle, Sir John Eliot Gardiner leads the London Symphony Orchestra, his Monteverdi Choir and three talented young actors from the Guildhall School in a landmark performance of Mendelssohn's A Midsummer Night's Dream, which was performed as part of the 400th anniversary of Shakespeare's death.
To mark the celebrations, Gardiner produced a special version of the work featuring some cuts to the original movements that, in his words, "[remove] all of the music relating to the Mechanicals and thus focusing on the world of the fairies and the human lovers." Mendelssohn, who adored Shakespeare's writings, composed his concert overture based on A Midsummer Night's Dream in 1827 at the young age of 17. Music scholar George Grove described it as "the greatest marvel of early maturity that the world has ever seen in music".

John Brunning plays a track from his featured album after 6pm every weekday.
La Scala: Overtures, Preludes & Intermezzi -

Handel Arias - Sonya Yoncheva
Sony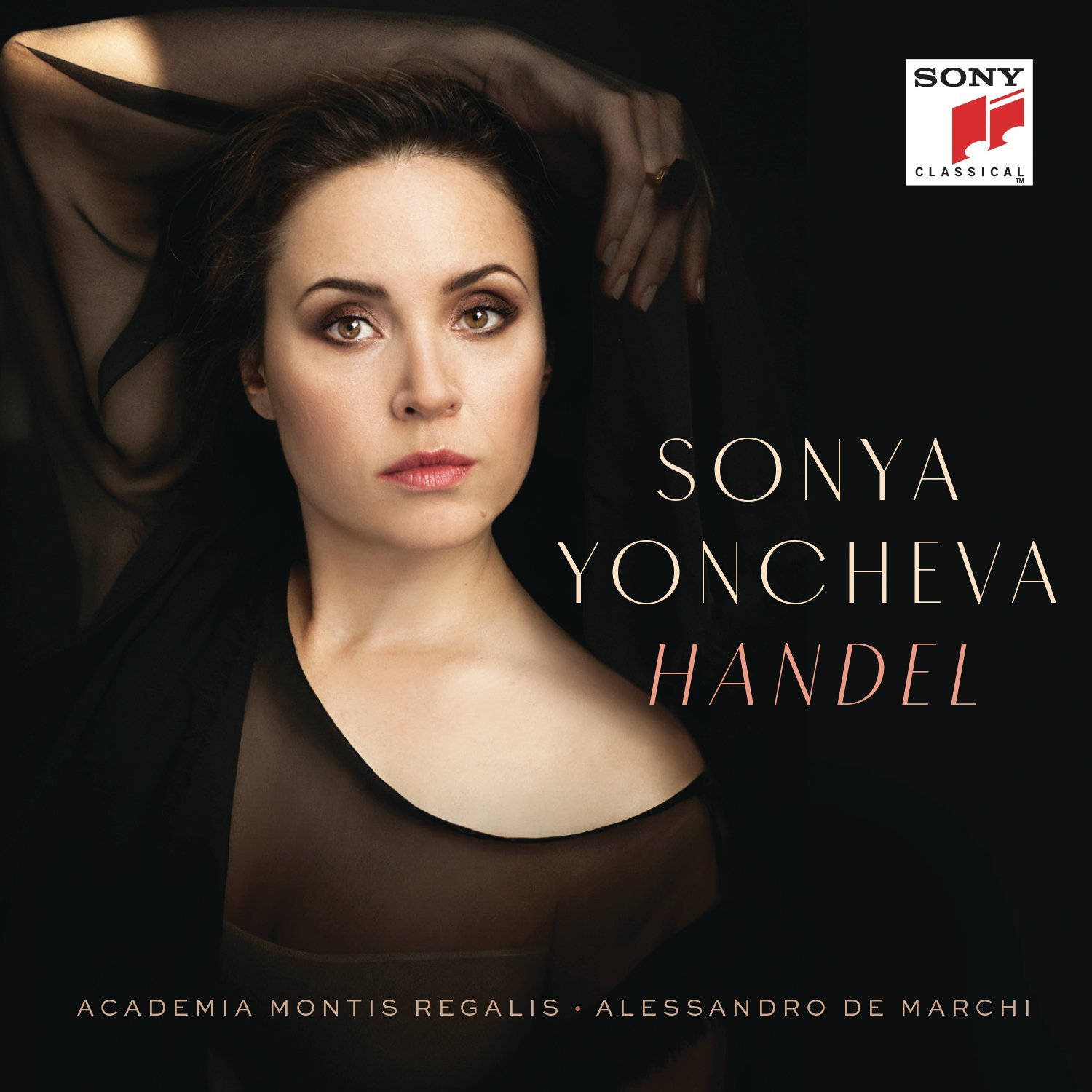 I first heard Sonya Yoncheva at Plácido Domingo's 2011 Operalia Gala at Covent Garden, and was mightily impressed.
An impression confirmed by her first Sony album - some cleverly chosen French stuff - and particularly by her appearance at Covent Garden last autumn as Norma.
Yoncheva bravely took on the role after Anna Netrebko precipitately pulled out, and had a considerable success with a part you would not have expected her to have taken on whilst so young.
Now she proves her versatility with this Handel CD with ten Handel arias and duets, and an encore, Purcell's When I Am Laid In Earth from Dido and Aeneas.
Her vocal resources and musicianship are well able to handle this transition to baroque material far better than another young soprano rival, Pumeza, who made a serious mess in her recent CD of the Purcell piece.
Yoncheva uses discreet decoration – maybe too discreet for some Handel specialists – but for me this is excellent listening. Highly recommended.
Aida -

Aida Garifullina

Decca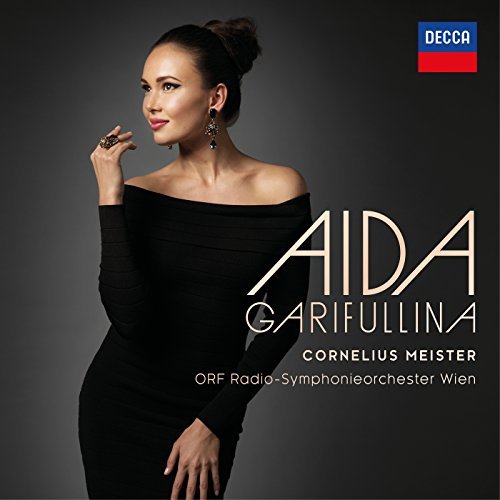 Aida Garifullina won the 2013 Operalia competition, and on the basis of this excellent debut disc has a great future ahead of her.
Decca are good at spotting vocal talent, and then, when the recordings succeed, keeping the singers on their books long term. Think of Joan Sutherland and Luciano Pavarotti, both of whom were Decca artists for more than 40 years.
Equally though, some fall by the wayside, but I hope this will not happen to Aida Garifullina, whose debut disc is an alluring combination of well known arias, combined with Russian stuff that only specialists in late 19th century Russian music will know.
The arias by Gounod and Delibes go well, whilst in the arias from her homeland, she is even more persuasive. There's some lovely stuff like the Snow Maiden's aria from Rimsky Korsakov's opera, and Maria's Lullaby from Tchaikovsky's Mazeppa, that are almost unknown over here.
This excellent CD ends with an old favourite of mine, Midnight in Moscow, with the backing of a balalaika ensemble. This is well worth getting/downloading if you are a canary fancier who wants appealing romantic music a bit off the beaten track.
Pictures of America - Natalie Dessay
Sony
My third soprano of the week, the veteran Natalie Dessay, comes up with a double album way too eccentric to be recommendable, though it does have its moments.
CD1 is music from the Great American Songbook like On A Clear Day; Send In The Clowns; and There's No Business Like Show Business.
Here she sings surprisingly idiomatically, accompanied by the Paris Mozart Orchestra under Claire Gibault.
But then, I suspect Gibault leads her astray when on CD2 Dessay doesn't sing, but is a narrator of difficult orchestral music composed by Graciane Finzi inspired by the paintings of Edward Hopper.
Sony's brochure has lots of well reproduced Hopper paintings, and they are indeed attractive to look at. However, what we really need is the text/translations of Dessay's narrations, and we don't get them.
Hopeless.
One day, they should just release CD1 by itself. I haven't checked, maybe you can download just CD1. If you can, do.