New releases: John Williams & Steven Spielberg - The Ultimate Collection and Elgar & Tchaikovsky - Cello Works
27 March 2017, 10:00 | Updated: 15 June 2017, 15:20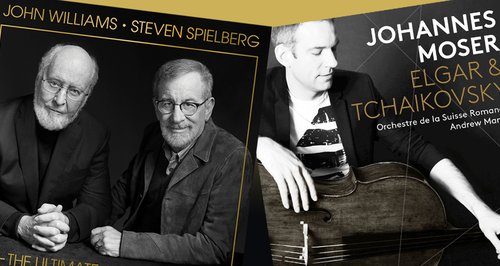 Throughout the week Classic FM's presenters bring you the best new recordings, including world exclusives and premiere broadcasts of latest releases.

John Suchet plays a track from his featured album at 10.15am every weekday.
John Williams & Steven Spielberg: The Ultimate Collection
Sony
Over the 90-year history of sound film, there have been a handful of instances where a director and a composer have formed a longtime partnership that resulted in a series of classical scores, creating music that stands the test of time. None, however, have been as long or as fruitful as the 43-year collaboration of Steven Spielberg and John Williams. None have encompassed such a wide range of subject matter or, more significantly, have had such an enormous impact on worldwide popular culture. From the ominous shark signature of Jaws to the five-note alien greeting of Close Encounters of the Third Kind; from the heroic march of Raiders of the Lost Ark to the moving themes for Schindler's List the music Williams has written for more than two dozen Spielberg projects has not only served them brilliantly but entered the wider public consciousness.

With a record fifty Academy Award nominations (more than any other composer) Williams has demonstrated, again and again, his ability to connect with audiences, both in the movie theatre and in the concert hall. Seventeen of those nominations, and three of Williams' five Oscar wins (Jaws, E.T. and Schindler s List) have been for Spielberg films. The sheer variety of music, the depth of compositional skill on display, the powerful emotions that it evokes, makes John Williams & Steven Spielberg: The Ultimate Collection an extraordinary accomplishment. This is the work of one of America's greatest composers, inspired by the work of one of America s greatest filmmakers.

John Brunning plays a track from his featured album at 6.15pm every weekday.
Johannes Moser with Orchestre de la Suisse Romande & Andrew Manze: Elgar & Tchaikovsky - Cello Works
Pentatone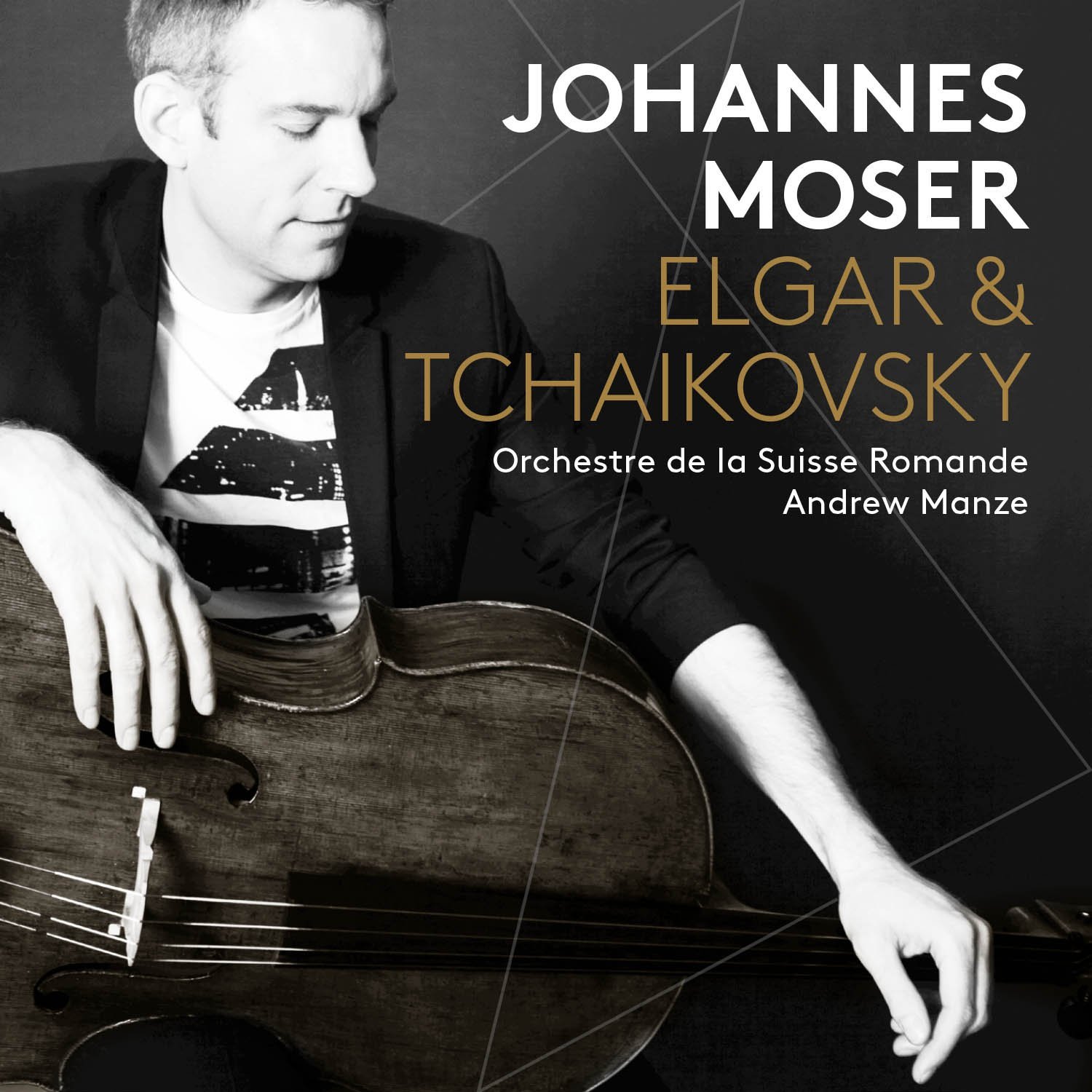 The profoundly moving, elegiac lyricism of Elgar and the wistful charm and brilliance of Tchaikovsky are on full display in this irresistible new release from Pentatone played with consummate virtuosity by the German-Canadian cellist Johannes Moser with the Orchestre de la Suisse Romande under Andrew Manze.
Composed at the end of the First World War, Elgar's powerful Cello Concerto in E minor is one of his best-loved and most deeply-felt works. The soloist's wrenching chords which open the work announce a mood of profound resignation and loss - gone is the youthful swagger of his earlier works, replaced instead with lonely introspection and longing, especially in the sublimely beautiful Adagio. The cello is given free rein in the vigorous final movement but the opening mood prevails as an anguished outburst from the cello brings the work to a close.
No such dejection hangs over Tchaikovsky's delightful Variations on a Rococo Theme which ooze elegance, ineffable charm and daring displays of technical brilliance. While the Pezzo capriccioso finds Tchaikovsky in a more restrained mood, with the Nocturne and Andante Cantabile he wears his romantic heart full on his sleeve. The great Russian writer Leon Tolstoy is said to have wept when he heard the Andante Cantabile and its sumptuous theme shows Tchaikovsky's unerring gift for haunting melodies. It remains a special gem in the repertoire.
The cellist Johannes Moser is no stranger to these works. Winner of the top prize at the 2002 Tchaikovsky Competition, he was also awarded the Special Prize for his interpretation of the Variations on a Rococo Theme. Described by Gramophone as "one of the finest among the astonishing gallery of young virtuoso cellists" and by the LA Times as a musician who "...connects with the audience in a way that only great artists do", this is Moser's third recording for Pentatone.

Rafał Blechacz: JS Bach Piano Recital
Deutsche Grammophon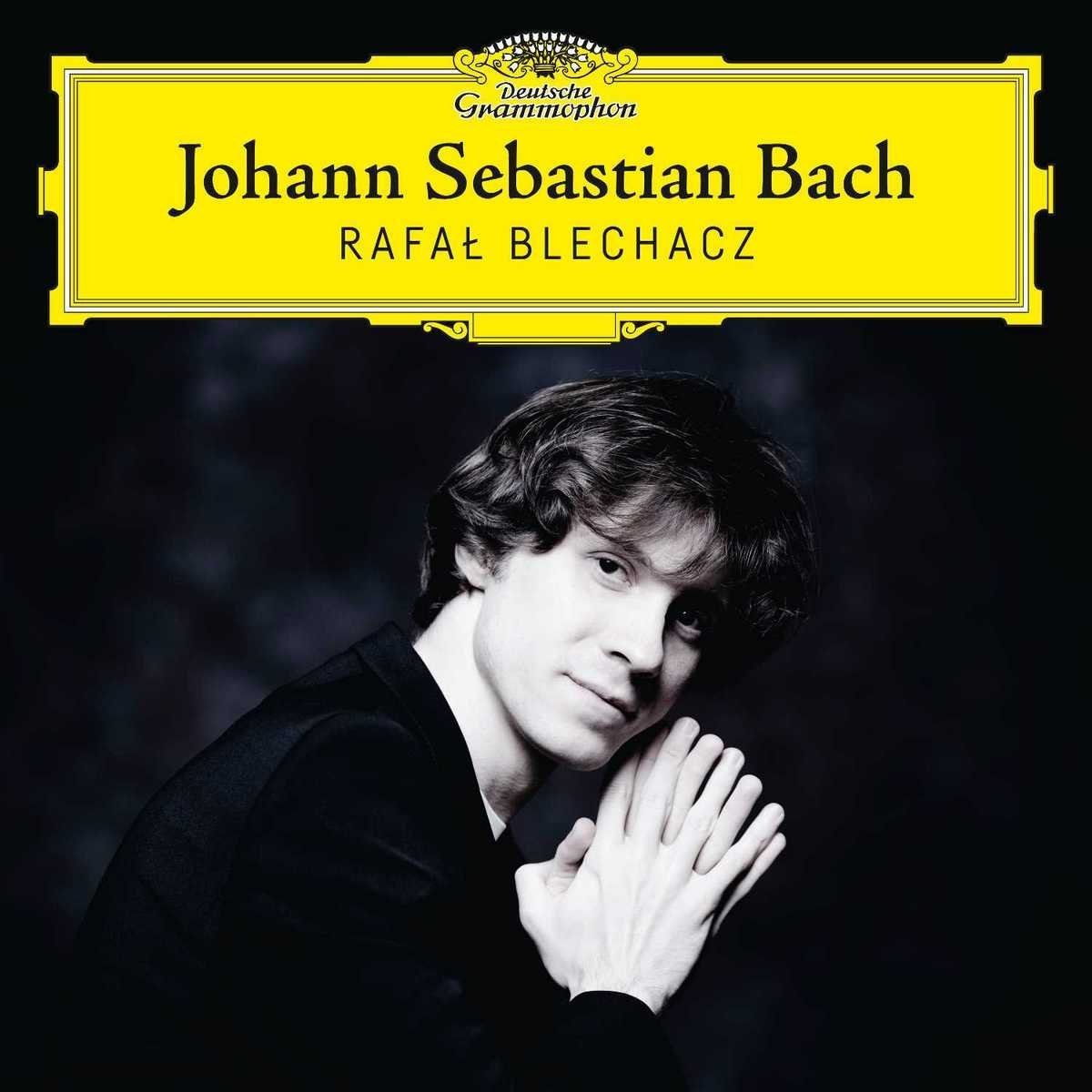 Rafał Blechacz, winner of the prestigious Chopin International Competition in 2005, has now produced a fine new recital of Bach on the grand piano, where he plays with great eloquence, and the piano sound is excellent throughout.
It used to be controversial to perform Bach on the grand piano. I don't think it is now, and Bach's rhythms and melodies often sound so much better on the grand piano than they do on the harpsicord. Blechacz says of Bach's music "Of course, it's very important to be well informed about the baroque style and about the works and the composer. But sometimes I fell that it's even more important to listen to your own heart, and to your intuition".
A dangerous philosophy for a wayward pianist. I'd hate to hear Lang Lang play Bach on those principles! But Blechacz has taste and discretion and this is an extremely well chosen recital, with two keyboard partitas rubbing shoulders with more popular stuff like the Italian Concerto, and Myra Hess's arrangement of Jesu, Joy of Man's Desiring.
I shall be playing the middle section of the Italian Concerto, and Jesu, Joy of Man's Desiring on my Sunday programme devoted to Bach at 7pm on April 9th.
Telemann:

The Collection

Warners (13CDs)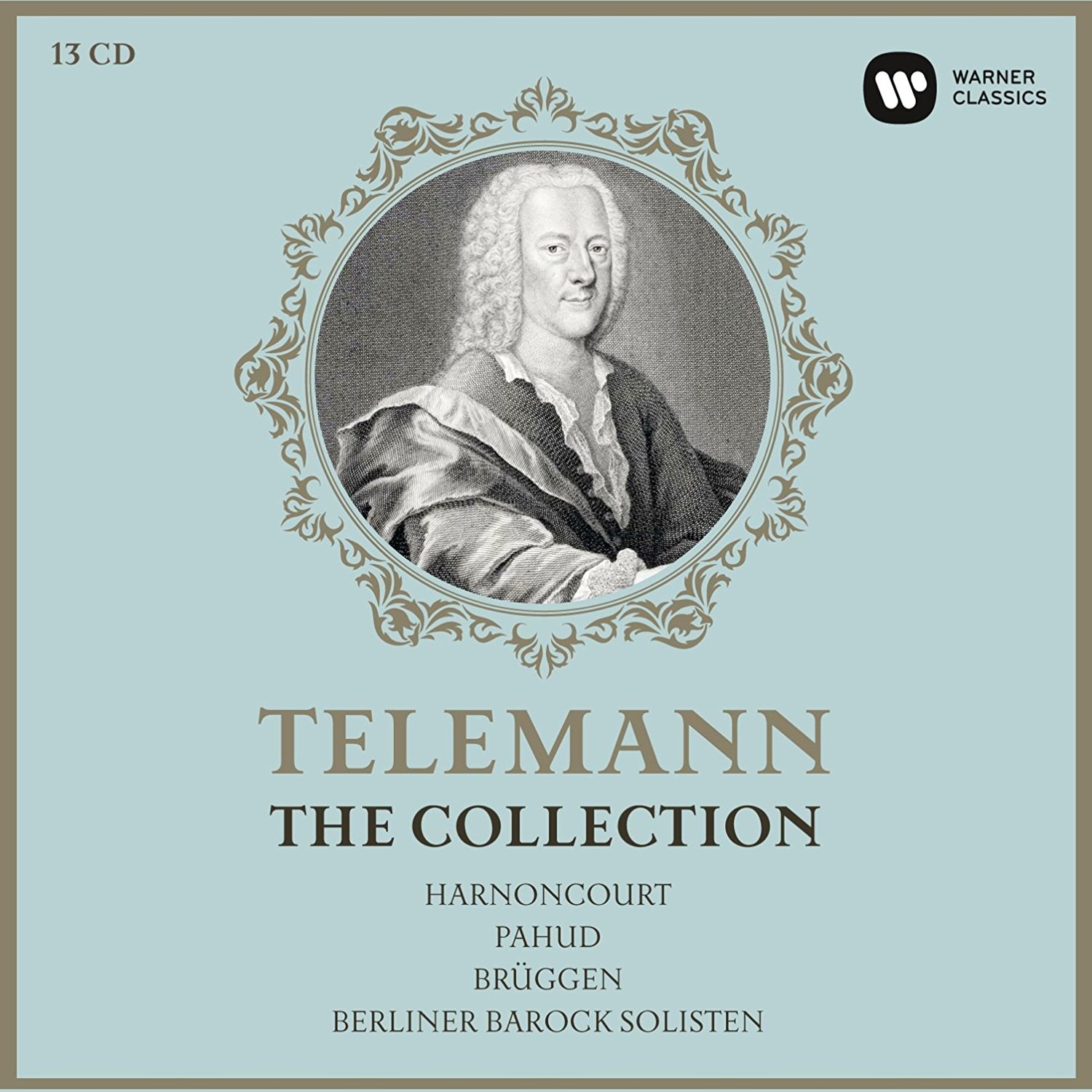 Georg Philipp Telemann was regarded in his own time as a great composer. He was Music Director in Hamburg, a far more significant post than Bach ever occupied, at the very least he would be regarded as the equal of Bach, and of Handel.
So what happened to Telemann? And more significantly, could he rise again?
This 13CD Warners set, a snip at under £30, enjoys the formidable advocacy of musicians such as the late Nikolaus Harnoncourt, and the recorder player and conductor Frans Brüggen. Other formidable musicians pop up in this collection like the flautist Emmanuel Pahud, and the oboist Albrecht Mayer.
A full range of orchestral music plus some choral music is provided here. The recordings span more than 40 years from the early 60s, and inevitably the sound is a bit varied. But nevertheless, anyone who enjoys baroque music should know at least some of the compositions of the hugely prolific Telemann, and this is a very good way in, although, as so often with Warners, the documentation is scanty.
Purchase the boxset from Amazon here.
Brahms: Serenades 1 & 2 -

Gavle Symphony Orchestra conducted by Jaime Martin.

Ondine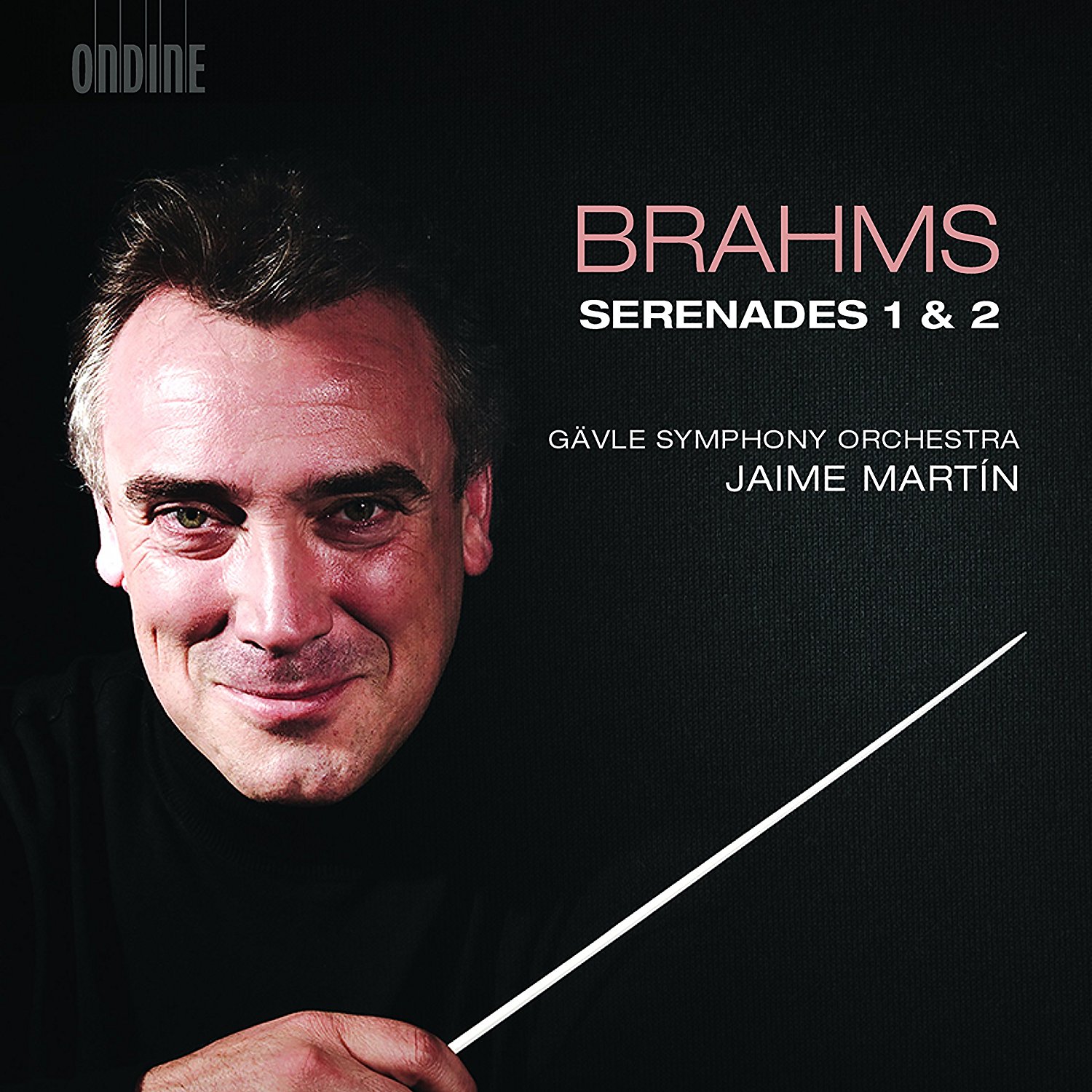 The British based Spanish flautist and conductor Jamie Martin has been associated with this Swedish Orchestra for four years now, and they play very well for him, on a most enticing 72minute issue.
Brahms wrote both his serenades whilst in his late 20s and still nerving himself to write a symphony.
The First Symphony is a bucolic affair, and best treated as an entertaining divertissement. The Second Serenade, with no upper strings, is a more intimate piece, written as an act of homage to Mozart's Wind Serenades.
What's in a name? People sometimes ask. In music, quite a lot. By calling these pieces Serenades, Brahms almost certainly condemned them to neglect and underestimation. They never appear in concert programmes, and are rarely heard on the radio. But happily, there are some good recordings around, notably one with Riccardo Chailly and the Gewandhaus Orchestra on Decca.
Even if that remains first choice, this Ondine issue is worthy of being mentioned in the same breath, and if you don't know this music, you have a treat in store discovering it.
Artur Schnabel:

The RCA Victor Recordings.

Sony (2CDs)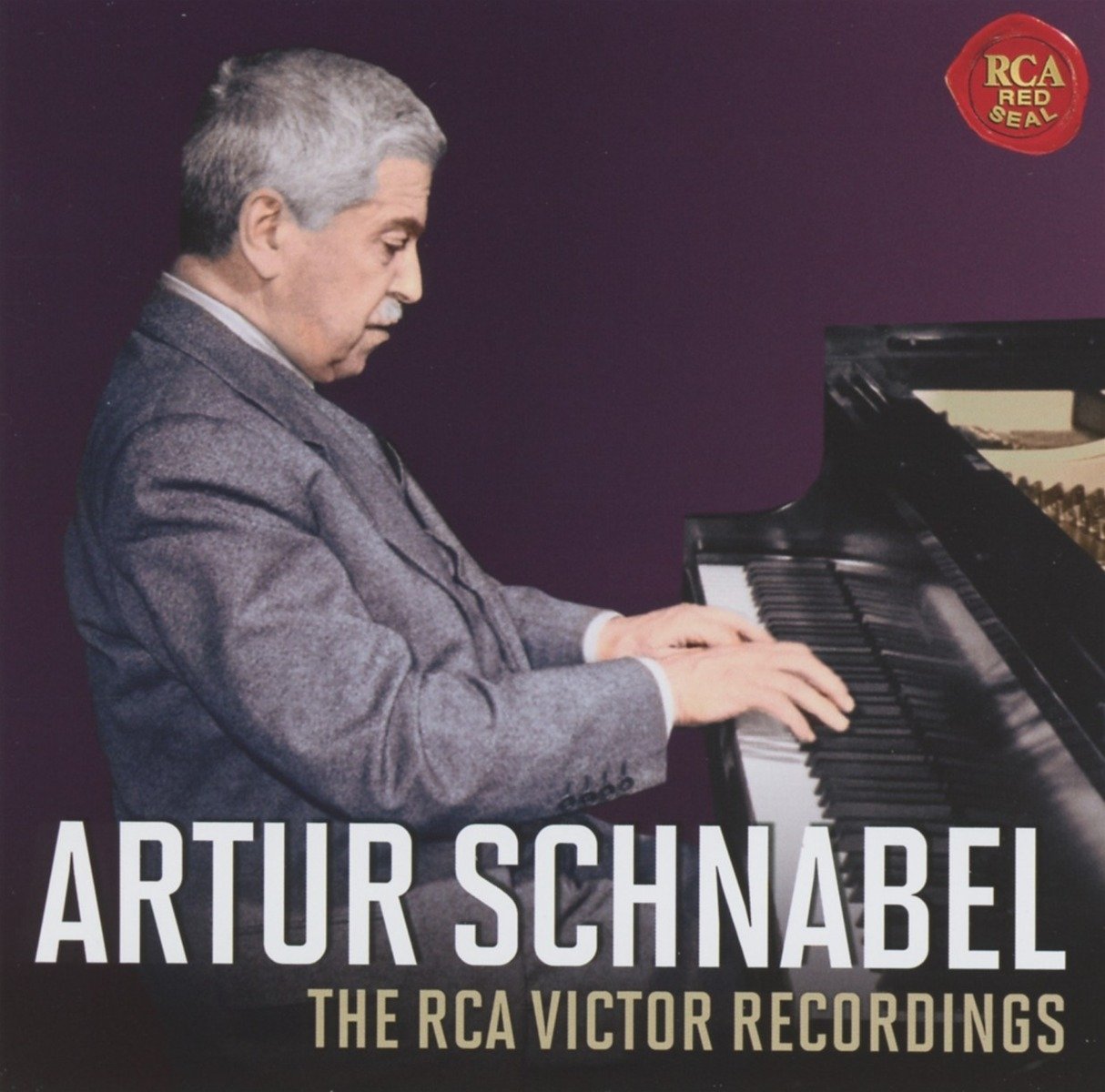 Artur Schnabel was the leading Beethoven pianist of the 1930s, who recorded the first complete Beethoven Piano Sonata cycle, to great acclaim.
Schnabel went to America during the war, and made some recordings in 1942, that are now reissued, very well transferred, in this enticing set.
CD1 features Beethoven's Emperor Concerto and No4, with the Chicago Symphony Orchestra under their long serving Music Director Frederick Stock.
Are these recordings better than the HMV ones made in the 30s in London with Malcolm Sargent? Hard to say, but there's no doubt the RCA recordings sound better. Schnabel was a pianist of great historical significance, so anyone with an interest in historical recordings, and the development of the performing style should get these.
In some ways CD 2 is even more interesting, where Beethoven's Piano Sonatas Nos 30 & 32 are paired with Schubert's Four Impromptus which have never before been issued. Schubert's son, Karl-Ulrich couldn't think of any reason why his father would not allow them to be issued, and I agree.
This is a fascinating set from a pianist who was far from technically perfect, but had an innate understanding of the classical style, and whose performances always reward attention.
Fanny Waterman, the Founder of the Leeds Piano Competition, once told me that Schnabel had observed to her; "Lots of pianists can play the notes as well as I can. It's my pauses and rests that are the thing". Indeed so, and there's ample proof of that in these fascinating recordings.
You can purchase the CD from Amazon here.