David Mellor's Album Reviews: Haitink at 90
13 March 2019, 12:17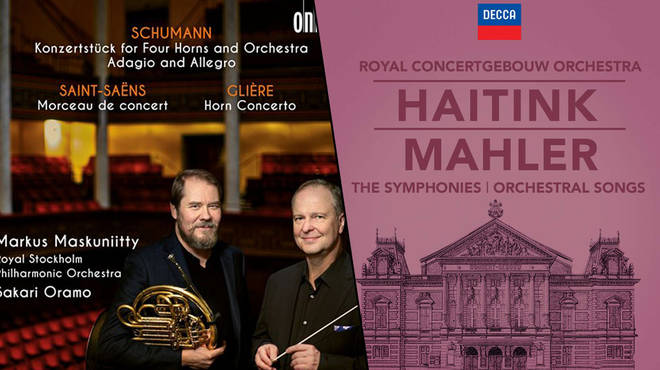 Every week, Classic FM presenter and music guru David Mellor reviews the best of the new releases and re-issues from the classical world. Alongside his classical music and opera critique for the Mail on Sunday, David picks out this week's musical highlights.

Album of the Week
Music for Horn and Orchestra by Schumann, Saint-Saëns and Glière
Markus Maskuniitty, Sakari Oramo and the Royal Stockholm Philharmonic Orchestra
Ondine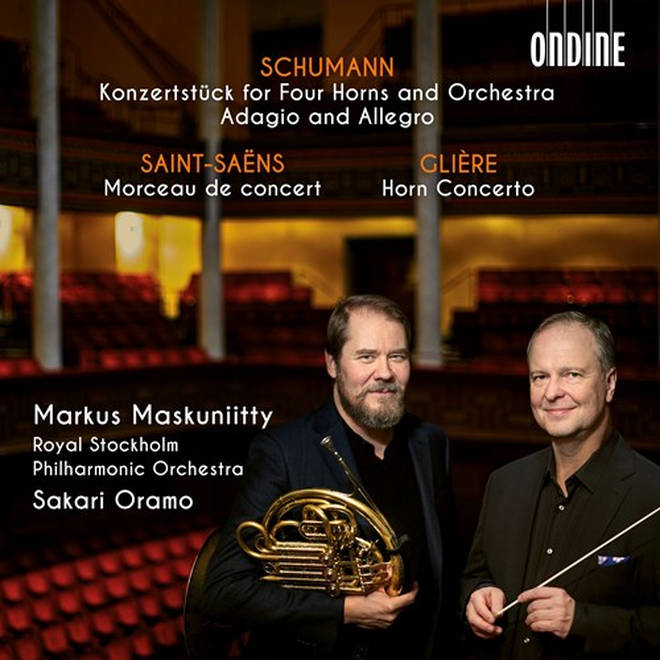 This enterprising album is full of high quality music that is rarely heard.
The star turn here is Robert Schumann's Konzertstück for Four Horns and Orchestra, composed in 1849, when Schumann was still at the height of his powers. It received a hugely successful premiere, but was then rarely heard, because horn players at that time were not capable of playing it properly.
Its demanding virtuosity is happily no problem for Markus Maskuniitty, principal horn of the Royal Stockholm Philharmonic, and previously principal horn with the Berlin Philharmonic, and his three colleagues.
Sakari Oramo conducts with real verve, making this is the finest recorded performance of this elusive, but magnificent work to have come my way.
The Adagio and Allegro for horn and piano was completed the day before Schumann embarked on the Konzertstück. It appears here orchestrated by the late conductor, Ernest Ansermet.
Also included is the endearing Horn Concerto of Reinhold Glière (1875-1956) who wrote the piece right at the end of his life. Glière burbles away in a tuneful, romantic vein, and Maskuniitty plays very well.
Also worthy of attention is Saint-Saëns' Morceau de Concert, an engaging miniature for horn and orchestra that I guarantee you will enjoy.
Bargain Box Sets of the Week
This week, I shine a light on a particular conductor who has just celebrated his 90th birthday. Although Bernard Haitink has just turned 90, he is still busy conducting the world's finest orchestras.
He can be found this Thursday, and the following one, conducting the LSO at the Barbican. You can get your tickets here.
Haitink has been part of my musical life since the early seventies, when he headed up the London Philharmonic, as well as the Amsterdam Concertgebouw, with whom he made the pioneering complete cycles of the symphonies of Bruckner and Mahler.
Mahler: The Symphonies & Song Cycles
Bernard Haitink and the Royal Concertgebouw Orchestra (12 CDs)
Decca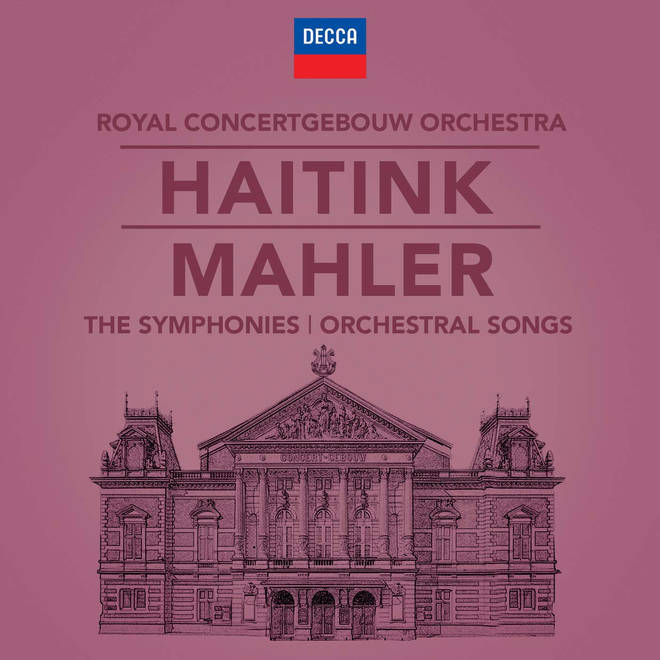 Haitink, alongside Leonard Bernstein among others, was a Mahler pioneer. Bernstein offered the more vivid experience, but Haitink with his sensible, non-hysterical approach to a composer who needs no sprayed-on hysteria from the conductor, was, and remains a most eloquent and persuasive interpreter, as these CDs readily show. They have been completely remastered, and sound very well.
Perhaps it can be argued that the 'Resurrection' Symphony No. 2 lacks a sense of occasion, but elsewhere, Haitink is extremely persuasive, notably in the sprawling third, a hymn of praise to the countryside, and the ninth, written despairingly in the shadow of early death. I remember buying the ninth symphony back in 1972 on LP, and being swept away by it. I still am.
This set, though a bit more expensive than one might ideally wish at around £55, because of the remastering costs, is made unmissable by the song cycle with orchestra, notably Das Lied von der Erde with James King, and the incomparable Dame Janet Baker.
Bruckner: The Complete Symphonies & Te Deum
Bernard Haitink and the Royal Concertgebouw Orchestra (12 CDs)
Decca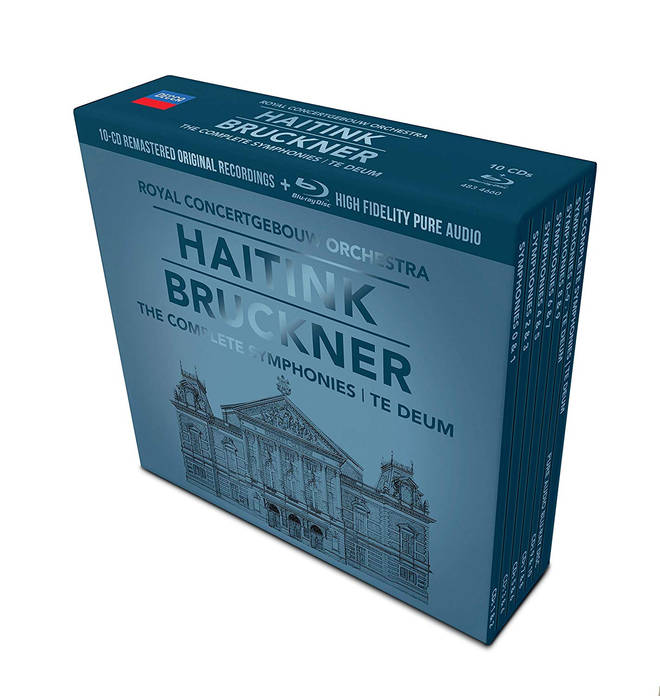 At the same time as he was pioneering Mahler, Haitink recorded in Amsterdam the symphonies of Bruckner, who was also relatively unknown to many music lovers at that time.
Haitink was also very active with Bruckner in the concert hall. I remember a number of London concerts in the early seventies, where audiences leapt to their feet at the end, because of Haitink's persuasive advocacy.
It may be that Karajan brought more grandeur, and Eugen Jochum more spirituality in their sets, but Haitink's sanity, objectivity, and sheer musicality, still works for me.
Once again this set has been remastered, so the sound is much improved from previous incarnations.
In both these sets, a Blu-ray disc is also included.