Album reviews: The magic of Finzi and sublime cello classics
4 March 2016, 22:38 | Updated: 6 January 2017, 14:45
Throughout the week Classic FM's presenters bring you the best new recordings, including world exclusives and premiere broadcasts of latest releases.
Premiere play
John Suchet gives an exclusive first broadcast of Stephen Hough's new recording.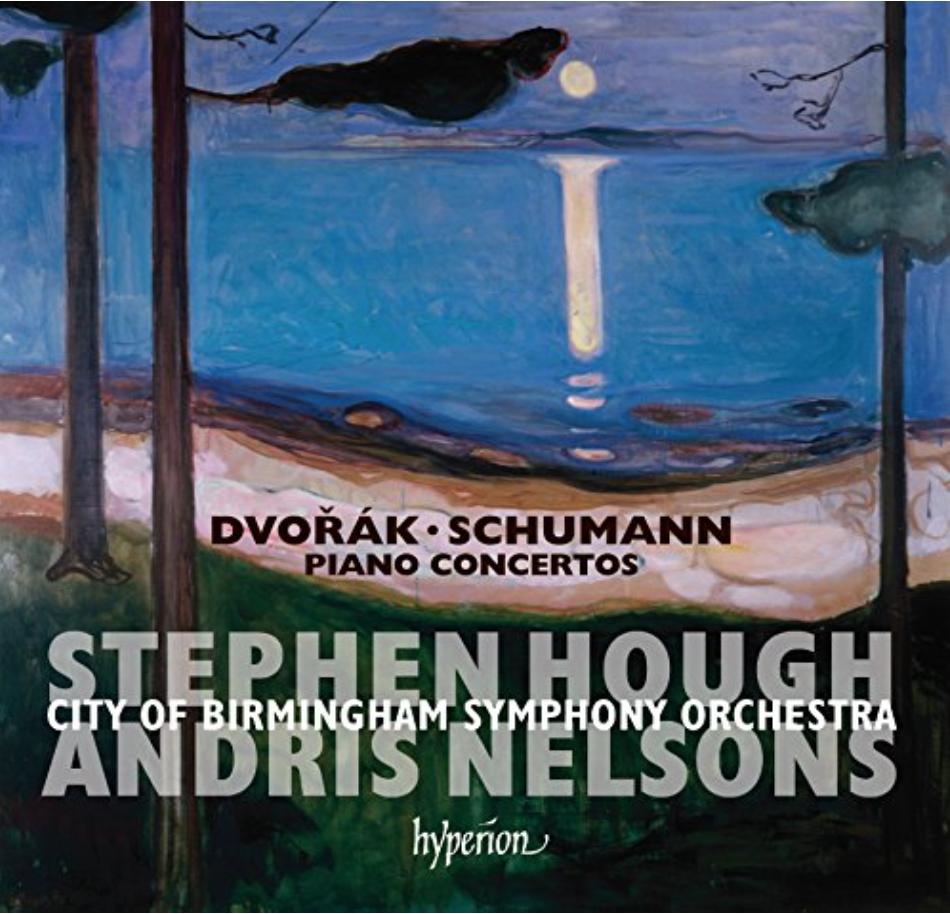 Dvorak/Schumann: Piano Concertos
Stephen Hough/City of Birmingham Symphony Orchestra/Andris Nelsons
Hyperion CDA68099
Classic FM has the exclusive first play of two piano concertos from the award-winning combination of the brilliant Stephen Hough and the City of Birmingham Symphony Orchestra. Schumann and Dvorák each wrote just one piano concerto, the latter being performed here in its fearsomely challenging original version.

Pre-order from iTunes >
Pre-order from Amazon >

Join John Suchet after 10am each weekday morning to hear a track from the Album of the Week.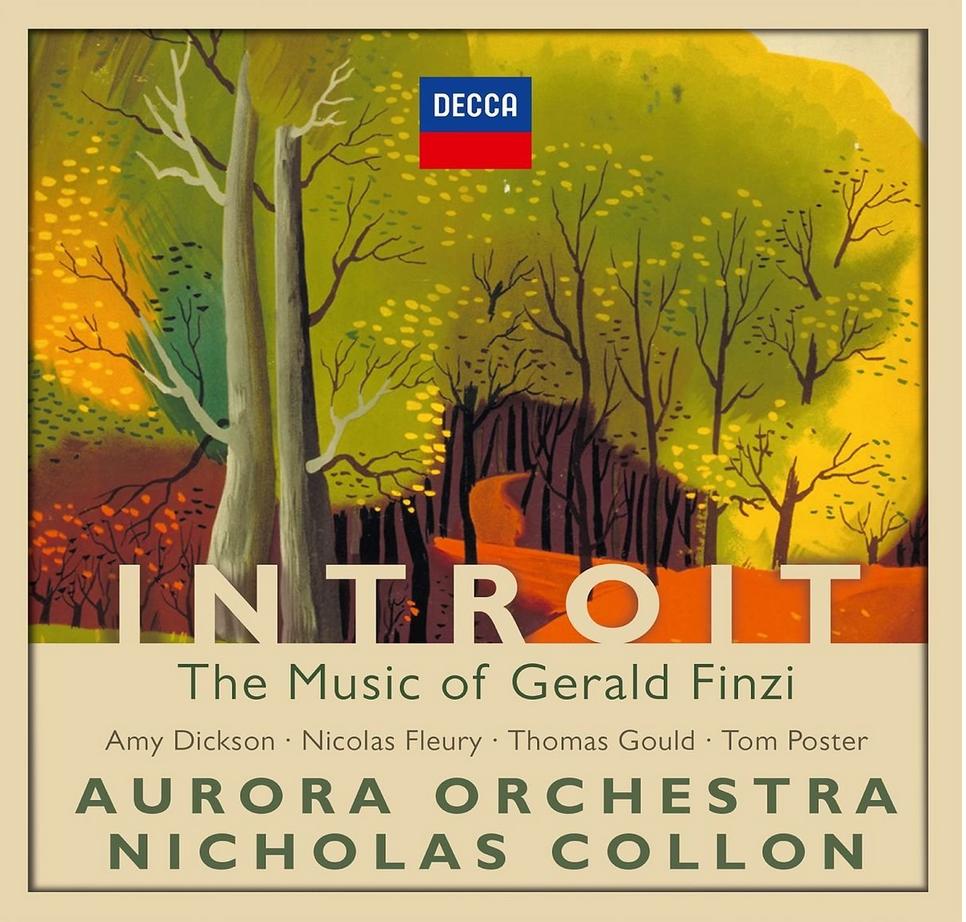 Introit: The Music of Gerald Finzi
Aurora Orchestra/Nicholas Collon
Decca 4789357

It's the 60th anniversary this year of the death of Gerald Finzi, who had the wonderful knack of capturing the essence of the English countryside in his music. This album spreads its net widely over a whole range of works, employing the talents of some exceptional musicians, including the violinist Thomas Gould and the saxophonist Amy Dickson. Nicholas Collon and the Aurora Orchestra he founded, are first class, playing arrangements specially commissioned from some of the country's best arrangers by the Finzi Trust – the 'guardians' of this wonderful repertoire.
Download from iTunes >
Buy from Amazon >

After 6pm each weekday evening, John Brunning showcases a track from his Drive Discovery, a fantastic new release.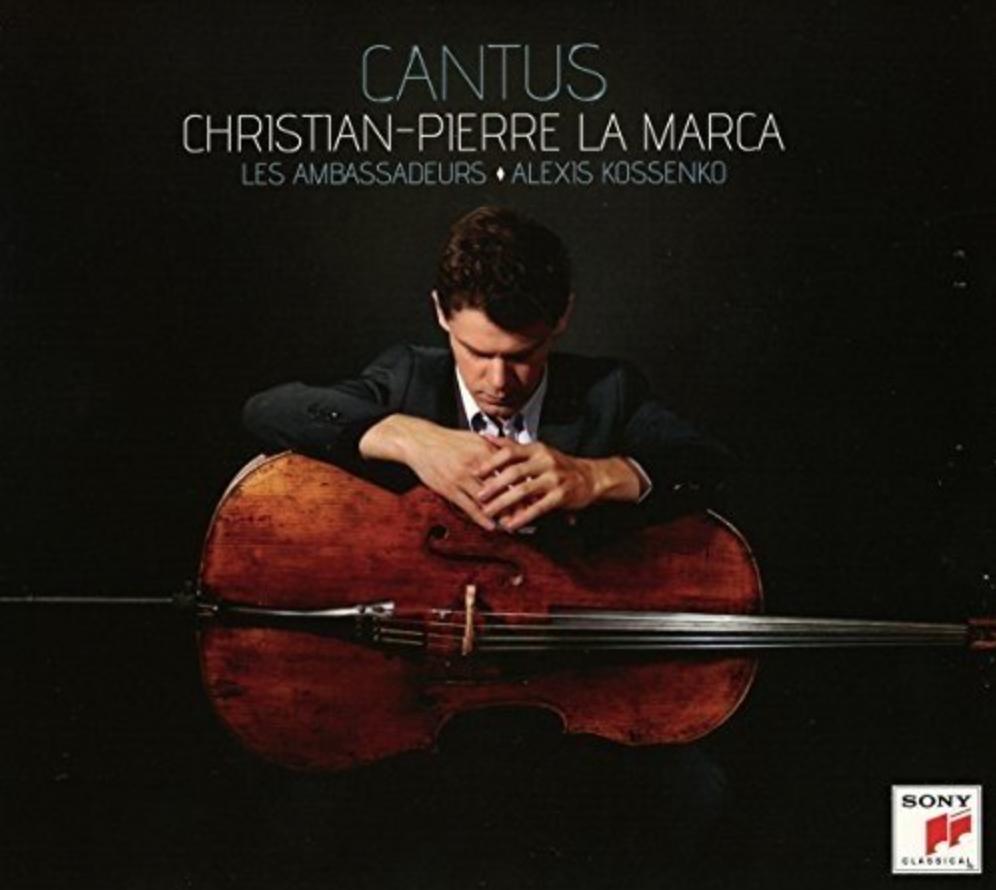 Cantus
Christian Pierre La Marca/Les Ambassadeurs/Alexis Kossenko
Sony Classical 88875098932

The brilliant French cellist Christian-Pierre La Marca may still be young but he already ranks among the masters of his instrument. This original album takes famous sacred pieces and transcribes them for the cello. The repertoire covers ranges from Allegri to Taverner, and includes some of the most important names in sacred music. Isolating the melodies of Mozart, Bach, Vivaldi and Pergolesi reveal the strength and intensity of their expression, even without words.
Download from iTunes >
Buy from Amazon >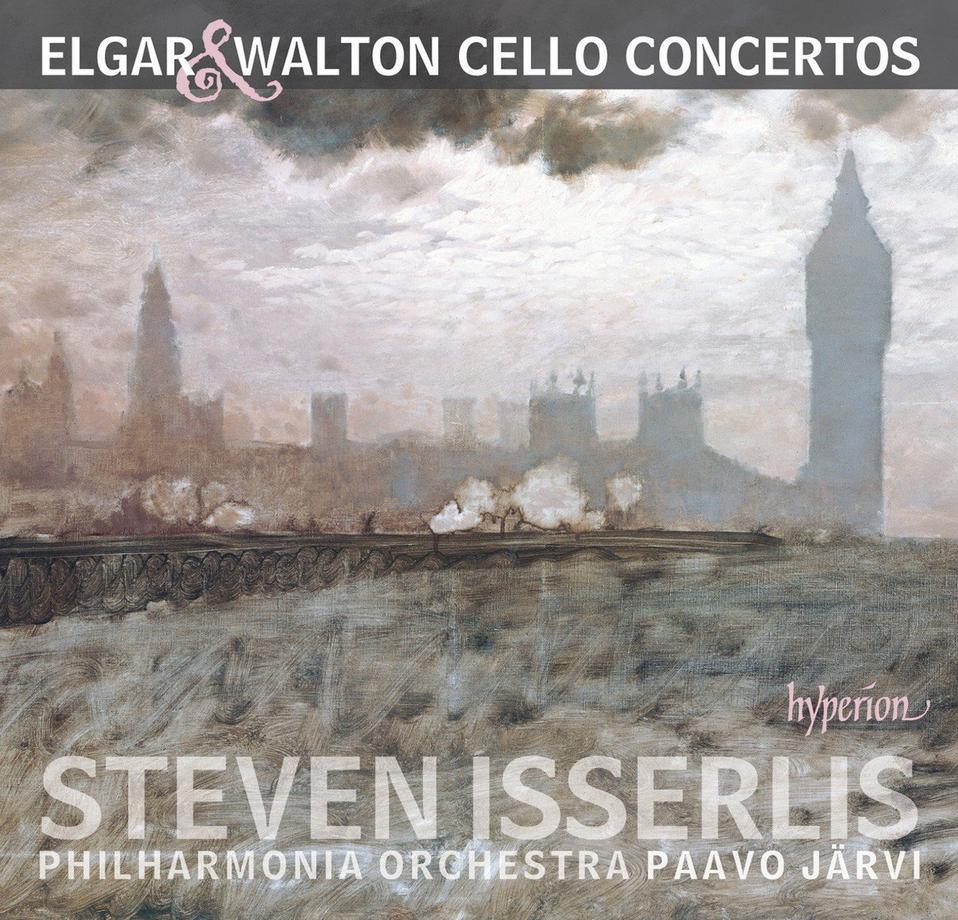 Critic's Choice

Elgar and Walton: Cello Concertos
Steven Isserlis/Philharmonia Orchestra/Paavo Järvi
Hyperion CDA68077

Steven Isserlis returns to the Elgar Concerto 20 years after his last recording, and the added maturity he brings to bear is everywhere apparent. Indeed this is one of the most satisfying recordings this now much loved work has received. Isserlis's admiration for the piece is conveyed, not just in his playing, with the Philharmonia under Paavo Jarvi, but also in a vigorous liner note, which makes much of the fiasco of the first performance. Isserlis blames the conductor Albert Coates for taking up all the rehearsal time for his part of the concert, leaving Elgar, who was conducting, and the soloist Felix Salmond, too little time to work on the piece, with an under-prepared orchestra. The Sunday Times critic Ernest Newman wrote; "Never has so great an orchestra made so lamentable a public exhibition of itself!" Lady Elgar was especially upset with Coates, and died within a few months. Isserlis wears his heart on his sleeve here, declaring, tongue in cheek, that Coates should have been charged with her manslaughter! This exceptional 73-minute issue finds room not just for Walton's underrated Cello Concerto, composed in 1956 for the Russian/American virtuoso Gregor Piatigorsky, but also for Holst's Invocation, and his daughter Imogen Holst's Fall Of The Leaf (1963) for solo cello, that Isserlis played at the composers 70th birthday back in 1977.
Download from iTunes >
Buy from Amazon >
Best of the Rest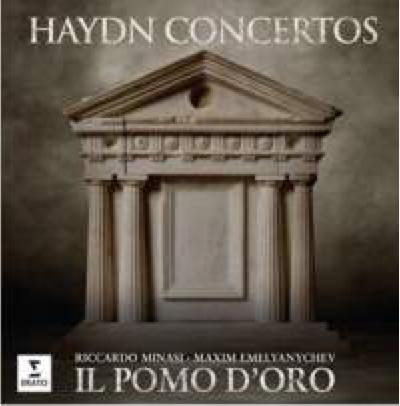 Haydn: Concertos
Il Pomo d'Oro
Erato 2564605204

Haydn is arguably the most underappreciated great composer. He was so prolific that much music of real quality he composed passes unnoticed. True of almost everything on this fine album by the original instrument group Il Pomo d'Oro, founded in 2012. Their two joint conductors, the violinist Riccardo Minasi, and the harpsichordist Maxim Emelyanychev, do the honours in these two well filled albums, offering five of Haydn's concertos, helpfully excluding the three best known ones (the two for cello and the one for trumpet), in favour of two keyboard concertos, a concerto for violin, one for violin and keyboard, and one for horn. All worth hearing, and the second keyboard concerto is especially fine. I shall be playing the first movement of this one in Sunday's show from 7pm. The roster is completed by Symphony No.83 ('The Hen'), which also falls under the shadow, as do almost all his other symphonies, of the extraordinarily popularity of the last "London" set. All in all a bracing, and stimulating set, that deserves wide circulation.
Download from iTunes >
Buy from Amazon >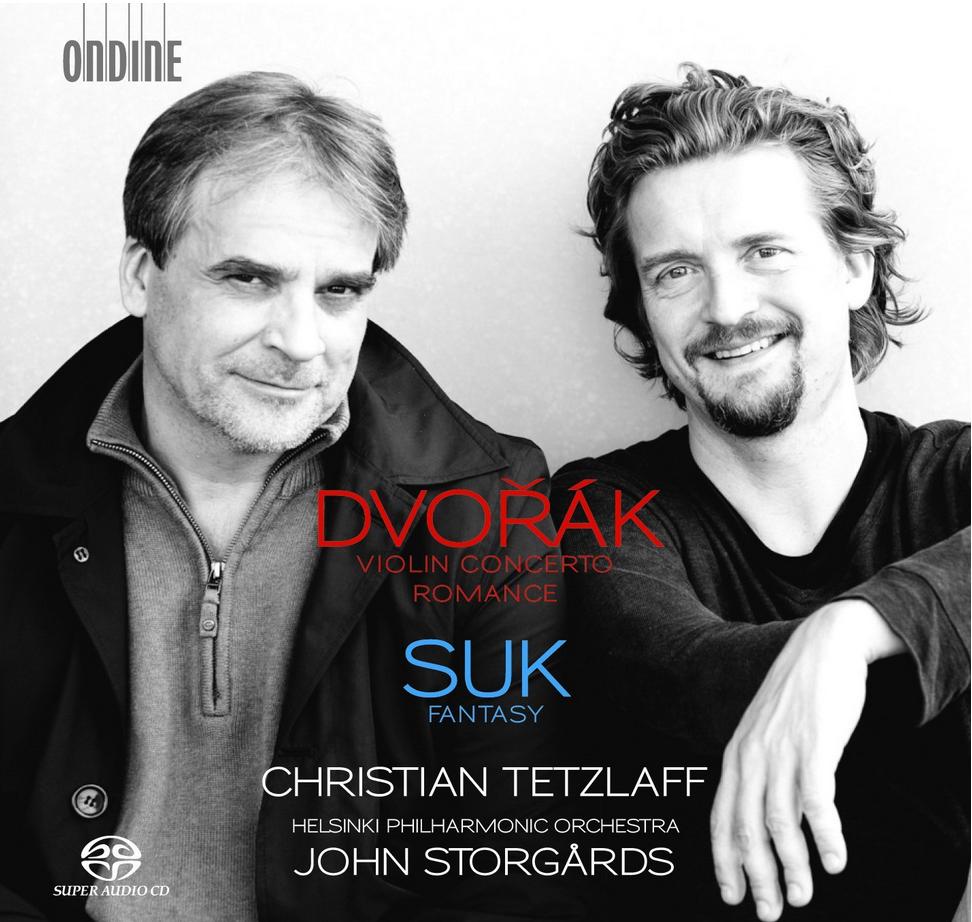 Dvorak: Violin Concerto/Romanza; Suk: Fantasy
Christian Tetzlaff/Helsinki Philharmonic Orchestra/John Storgärds
Ondine ODE12795

Quite a month for concerto albums, and here's another one. Christian Tetzlaff makes a fine fist of Dvorak's underrated Violin Concerto, that I have long loved, and so want more people to get into. In its way it is as fine as the immensely popular Cello Concerto. The couplings are generous - Dvorak's Romance, which is a delightful piece, like an alternative slow movement for the concerto, and Josef Suk's Fantasy. Entirely appropriate this, since Suk was Dvorak's son-in-law. The accompaniment from John Storgärds and the Helsinki Philharmonic is entirely idiomatic. This well filled 66-minute album is worth acquiring or downloading for those who want to move a little bit off the beaten track, but don't want anything to frighten the horses.

Download from iTunes >
Buy from Amazon >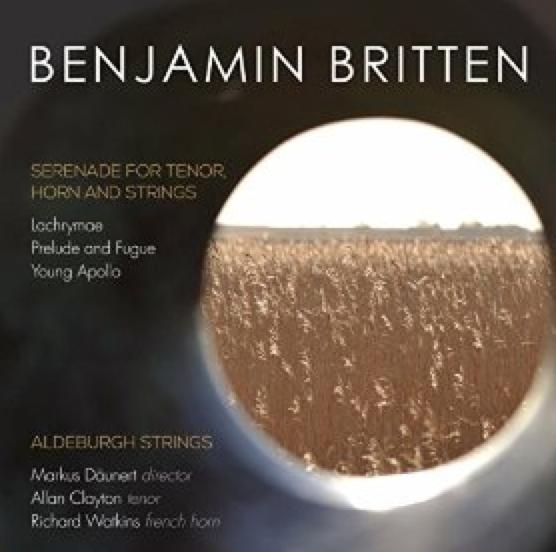 Benjamin Britten: Young Apollo/Lachrymae for viola & strings/Prelude & Fugue for 18 strings/Serenade for Tenor, Horn and Strings
Lorenzo Soulès/Máté Szücs/Richard Watkins/Allan Clayton/Aldeburgh Strings/Markus Däunert
Linn CKD478

This enjoyable album, including some Britten rarities like Young Apollo and the Prelude and Fugue, draws on recordings made at the Snape Maltings between October 2012 and April 2015. It's fairly short weight at only 55 minutes, but any concerns about that should be set aside, because of the exceptional performance here of the Serenade, one of the great masterpieces of British music. The tenor Allan Clayton, is an artist for whom I have the highest regard, because of both the quality of his voice and his calibre as a musician. And the playing of the hornists Richard Watkins is also truly exceptional. The opening phrase of the serenade's Pastoral makes clear that Clayton is blessed with the same sort of high tenor voice as the singer for whom the piece was written, Britten's partner Peter Pears, but without what I can only describe as the strangulated, drowning-the-cat, timbres that, if truth be told, irritated all but Pears' most dedicates admirers. As such, this is a performance so worth treasuring, that even if you don't want the whole album, you should download this. By the way, this recording mainly features the Aldeburgh Strings, a group put together from visiting musicians, rather as they do at Bayreuth, so the viola player Mate Szucs plays in the Berlin Philharmonic, whilst the director, the violinist Markus Daunert, is leader of both the Mahler Chamber Orchestra, and the Lucerne Festival Orchestra. Quite a pedigree.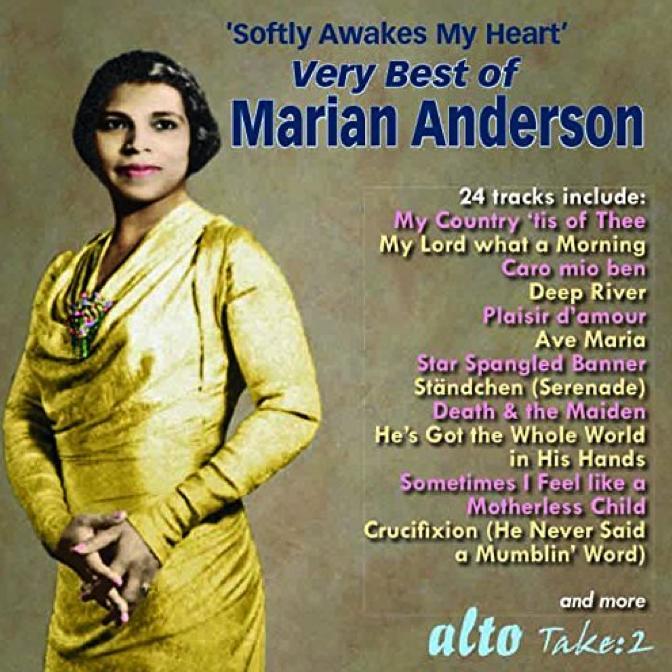 Softly Awakes My Heart: Very Best of Marian Anderson
Marian Anderson
Alto Take:2 ALN1955

Marion Anderson was a wonderful pioneer, a glorious contralto who almost single-handedly broke the mould that in her younger days barred black singers from most of America's lyric theatres, even the Met. By the end of her career she was hailed as a great American as well as a wonderful singer. In her younger days she was regarded as an embarrassment; a woman who lived in the land of the free but it wasn't so free if you were black, however talented. These songs, including a few patriotic ones, as well as some arias, show the power of her voice and the quality of her musicianship. The tragedy is that she never sang much opera, because she felt she hadn't been properly trained for it. Our loss as well as hers. A great and glorious voice, which at Alto prices, any lover of great singing should explore.

Buy from Amazon >
David Mellor is Opera and Classical Critic of the Mail on Sunday and presenter of his own show on Classic FM, Sundays 7pm.