Album reviews: The not so Magnificent Seven, musical star signs and thrilling dances
18 September 2016, 01:23 | Updated: 6 January 2017, 14:45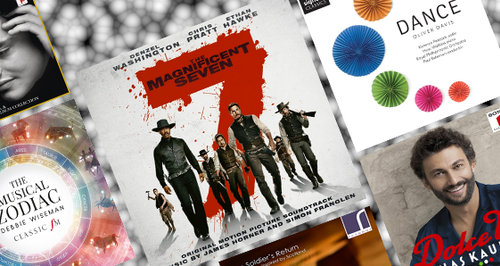 Throughout the week Classic FM's presenters bring you the best new recordings, including world exclusives and premiere broadcasts of latest releases.

CRITIC'S CHOICE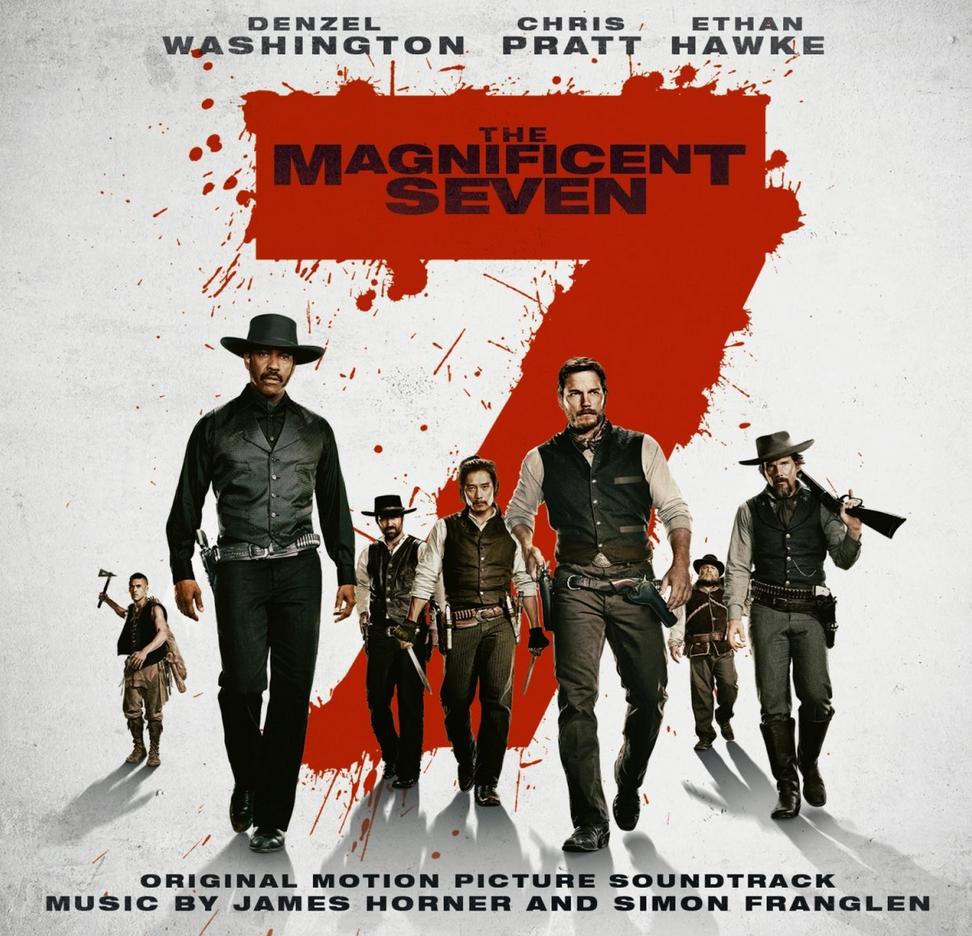 The Magnificent Seven
James Horner/Simon Franglen
Sony 88985346202

James Horner of Titanic fame died in a plane crash last year, a few days after starting work on what would have been, had he lived, surely the greatest challenge of his career; to create a score for the new Magnificent Seven that could rival Elmer Bernstein's iconic one for the 1960 original. Apparently Horner had a chance to work up a few themes, that have now been loyally turned by his close friend Simon Franglen and Horner's regular team, into a full score. That's the good news; the bad news is that sadly it isn't up to much. There's no killer tune to rival Elmer Bernstein's totally memorable one. OK, this is a different sort of take on the story – I get that. So a different sort of memorable tune would have sufficed, and John Williams or Ennio Morricone would surely have found one...or if James Horner himself had been spared, because his Titanic main theme is also extremely fine. There's a lot of clever orchestrations here, very evocative of the great outdoors. But Ennio Morricone did that so much better 50 years ago in his Spaghetti Westerns'. Come back Clint Eastwood, all is forgiven.
Download from iTunes >
Buy from Amazon >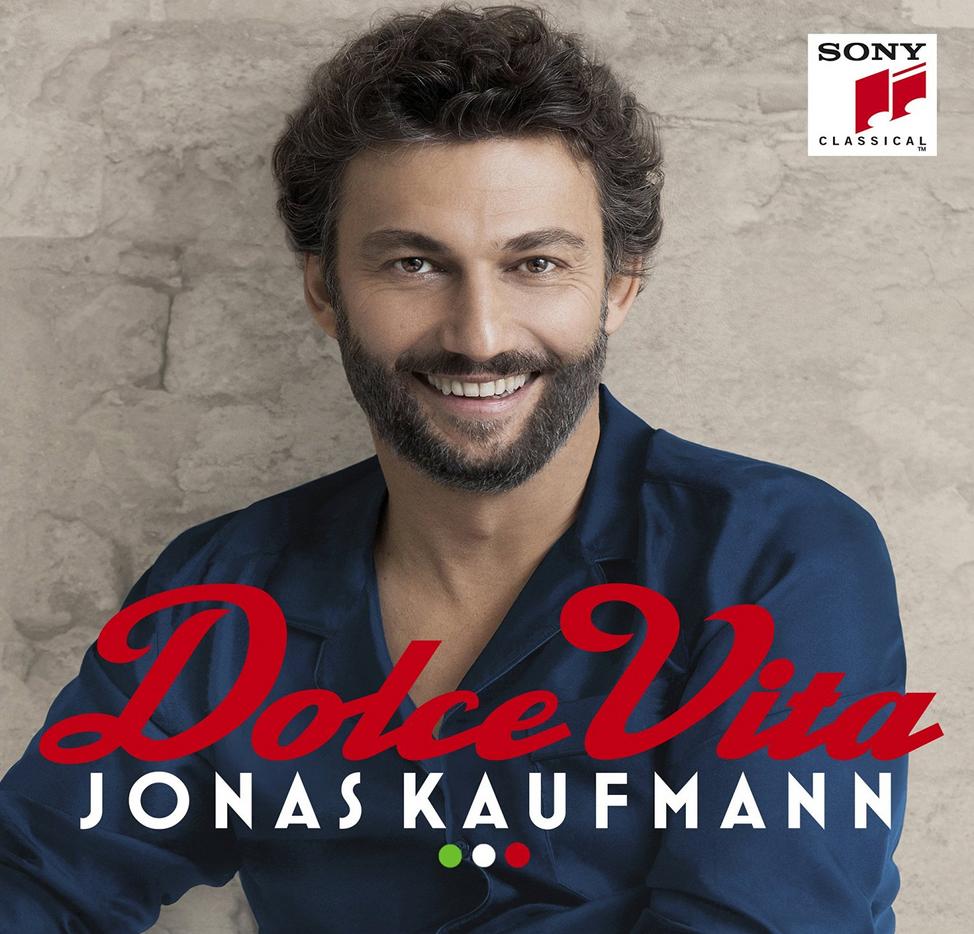 Dolce Vita
Jonas Kaufmann/Orchestra del Teatro Massimo di Palermo/Asher Fisch
Sony 88875183642

Jonas Kaufmann is always keen to burnish his Italian credentials, to emulate the great tenors of the past, and engage with a wider audience than the fat cats in the best seats in the world's opera houses. And there's much to enjoy in this generous collection of popular Italian songs, quite a lot of which are not as well known as they should be. Kaufmann fans shouldn't hesitate, nor anyone who enjoys good tunes well sung. However, it's idle to pretend he's as good at this stuff as Pavarotti, and indeed a number of other genuine Italian or Italianate singers. Pavarotti's singing of the opening song, Caruso, written especially for him, was so enticing, when I heard it being played in the main square of Ravelo, I went into a jewellers shop and affected an interest in coral jewellery, (which wouldn't suit me don't you think?!) in order to find out what it was. I wouldn't have bothered with this version, decent enough though it is, but it just doesn't sweep you away like Pavarotti. Similarly, Torna a Surriento, one of my favourite of all Pavarotti's recordings, is far more thrillingly despatched by the man from Modena, even though Kaufmann uses the same arrangement by Giancarlo Chiramello. It also doesn't help that the orchestra sounds a bit weedy compared to the opulent playing for Pavarotti.
Download from iTunes >
Buy from Amazon >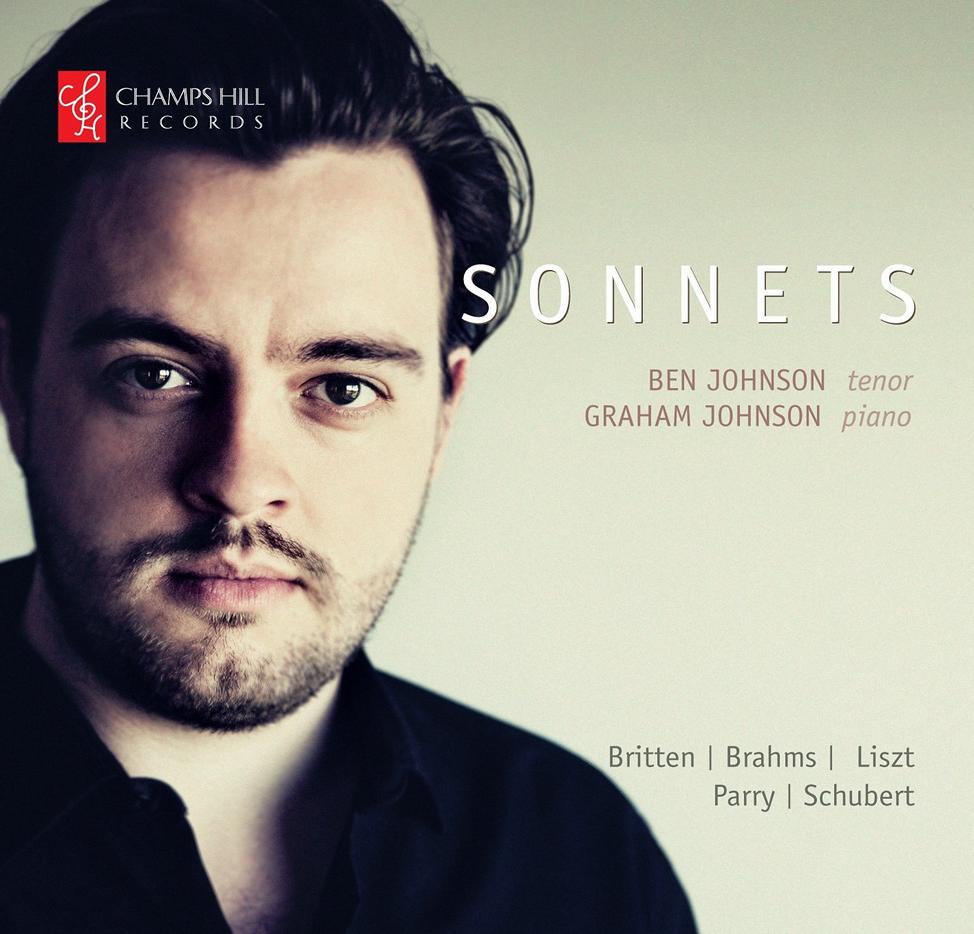 Sonnets in Music
Ben Johnson/Graham Johnson
Champs Hill Records CHRCD 103

A very different sort of tenor recital comes from Ben Johnson, who Mystic Mellor has long regarded as a young man with a future. And this summer he has shown his versatility, with an excellent turn in Fledermaus at Holland Park Opera, and now this austere but deeply satisfying recital of sonnets set to music by a range of composers from Schubert and Liszt, to the French minor masters Andre Caplet and Henri Sauguet. Ben Johnson won the audience prize at the last Cardiff Singer of the World, and this disc augments the recital he gave then, and its full of good things, for which I feel sure we have also to thank Graham Johnson, who knows the song repertoire better than anyone on the planet. So as well as Liszt's Petrarch Sonnets, and three of Parry's English Lyrics, there are also interesting rarities by the dilettante composer William Aikin, Vaughan Williams' mightily impressive Silent Noon (sonnets by D.G. Rossetti), and a charming contribution from my host at Champs Hill the estimable David Bowerman, which doesn't seem at all out of place in this distinguished company.
Buy from Amazon >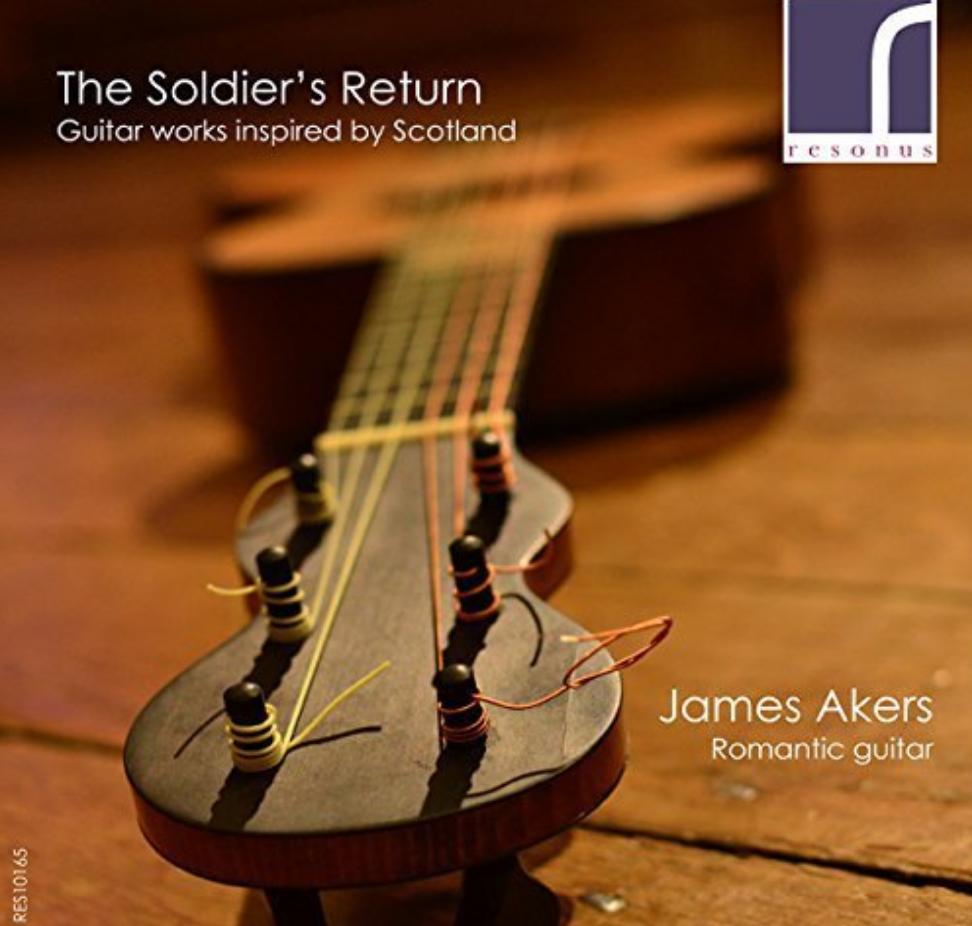 The Soldiers Return: Guitar works inspired by Scotland
James Akers
Resonus Classics RES10165

Resonus is a new one on me, but have recently sent me a charming collection of albums exploring interesting highways and byways of solo and chamber repertoire. Of which, for me, the most memorable is The Soldier's Return, extremely well played by James Akers, an experienced recitalist, and lecturer in plucked instruments at the Royal Scottish Conservatoire. What he has done is collect an hour's worth of guitar music inspired by Scotland, not a note of which I had ever heard previously. Much of it is by Mauro Giuliani, though as far as I am aware, never visited Scotland, but Scottish melodies (which were after all set by Beethoven) were in regular circulation in early 19th century Europe, and Akers has found half a dozen of them – stuff like The Blue Bells of Scotland and expanded them a bit to make engaging concert items. There's also a Hungarian guitarist Johann Kaspar Mertz's take on Fingal's Cave. I don't suppose he went there either, while of course Mendelssohn did, which may account for the fact Mendelssohn's piece is far more vivid than Mertz's. The highlight here is Fernando Sor's Variations on a Favourite Scottish Scene. The scene is Ye Banks and Braes o' Bonnie Doon, which sounds really good on this charming seven minute piece, that I shall certainly be playing within the next few weeks on my Sunday evening programme. Well done Resonus. I look forward to receiving more enticing albums from you.
Buy from Amazon >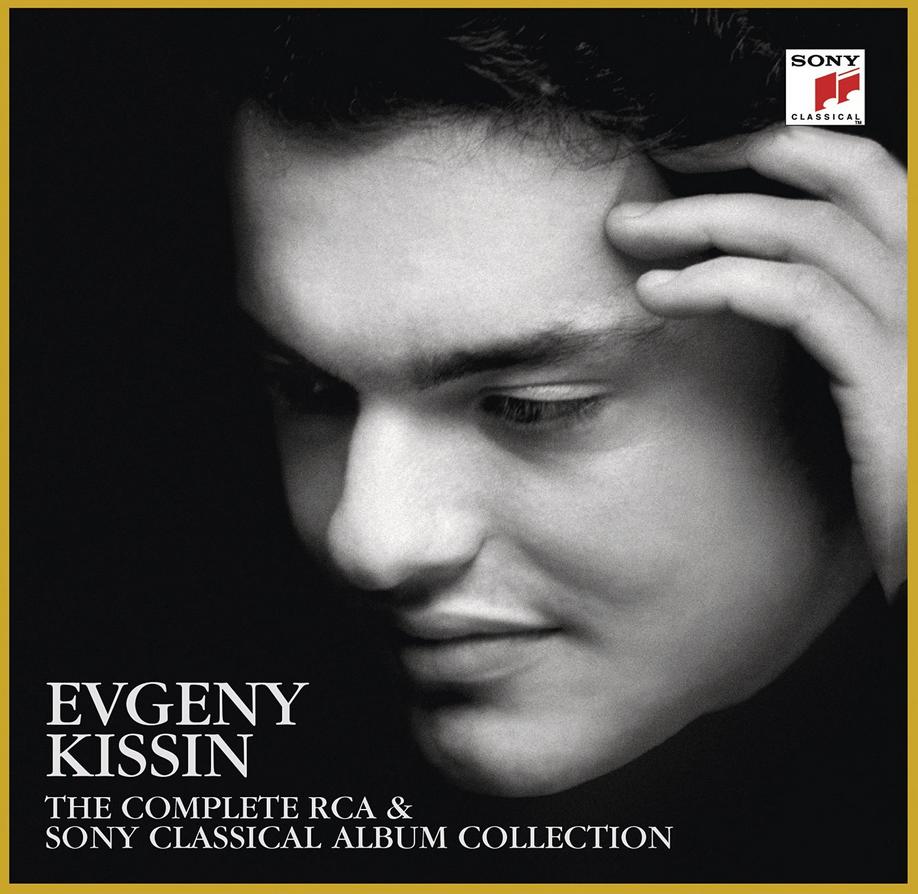 The Complete RCA & Sony Classical Album Collection
Evgeny Kissin
Sony 88875127202

I so well remember joining in huge standing ovations at the Royal Festival Hall for the teenage Kissin, it remains a sadness that his career progression have never really lived up to that spectacular start, though he remains a busy concert artist, making fairly regular visits to the recording studio. Perhaps it's because his technical facility that so excited us all back then, has not been matched in succeeding years by more mature interpretative insight, Certainly, however much Chopin he plays so engagingly, as here in this box, he won't be another Arthur Rubinstein. But he remains an interesting pianist with the ability to sustain a mixed recital, a Chopin really well, and make a decent enough job of the range pf popular concertos to be found in this collection. Pianophiles needn't hesitate.

Buy from Amazon >
David Mellor is Opera and Classical Critic of the Mail on Sunday and presenter of his own show on Classic FM, Sundays 7pm.

Every weekday morning after 10am, John plays a track from Classic FM's Album of the Week.

Debbie Wiseman: The Musical Zodiac
National Symphony Orchestra/Debbie Wiseman
Classic FM
Award-winning film composer Debbie Wiseman – Classic FM's Composer in residence – has come up with a mesmerising collection of original compositions, all themed around the 12 signs of the Zodiac. From Pisces to Aquarius, each piece reflects the characteristics and unique quality of each sign.
Additionally there are fascinating album notes written by the late Jonathan Cainer which guide the listener through the musical and astrological journey. The pieces are given a beautiful performance by the National Symphony Orchestra, that really bring the vivid quality of each of the pieces to life.

Buy The Musical Zodiac >

Watch Debbie Wiseman discussing The Musical Zodiac with Classic FM's Anne-Marie Minhall:

After 6pm each weekday evening on Classic FM Drive, John showcases a Drive Discovery track from a fantastic new release.
Oliver Davis: Dance
Kerenza Peacock/Huw Watkins/Royal Philharmonic Orchestra/Oliver Davis/Paul Bateman
Signum Classics SIGCD 469
Dance forms the final part of a trilogy by Oliver Davis which also includes Flight and Seasons. Following on from his frequent collaborations with groups such as the Royal Ballet and a great number of TV commissions, this project started as a concept album, using the title as the inspiration for the works. Though several of the works embrace the composer's background with ballet companies, there are other works influenced by violinist Kerenza Peacock's connection with folk music. Davis takes us on a musical journey into these various traditional forms of dance, including Eastern European styles and a Fandango. Well worth discovering.
Download from iTunes >
Buy from Amazon >