Album reviews and new releases: Viennese whirls and the RLPO smash Tchaikovsky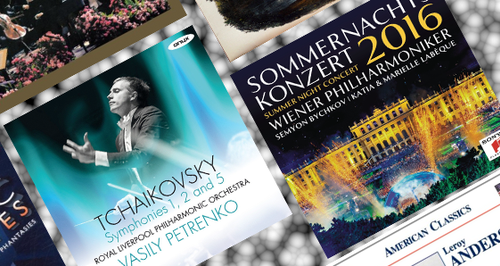 Throughout the week Classic FM's presenters bring you the best new recordings, including world exclusives and premiere broadcasts of latest releases.
AV2362
AV2362
AV2362

Join John Suchet after 10am each weekday morning to hear a track from the Album of the Week.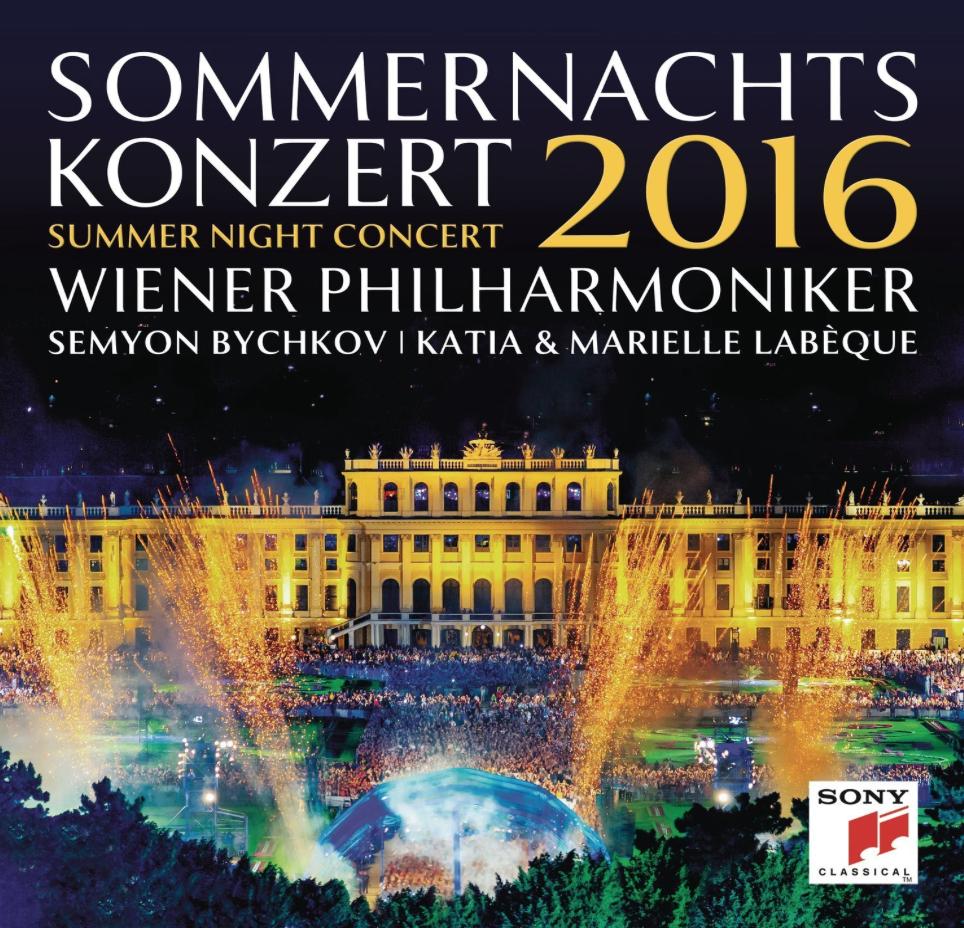 Summer Night Concert 2016
Katia and Marielle Labèque/Vienna Philharmonic Orchestra/Semyon Bychkov
Sony Classical 88985313542
The Vienna Philharmonic's Summer Night Concert takes place annually in the stunning setting of the Schönbrunn Palace Baroque park. It's a free concert which some 100,000 people turn up for. It's also broadcast on TV and radio in more than 60 countries, reaching an audience of millions. This year's Summer Night Concert took place a couple of weeks back on 26 May and, as usual, Sony have impressively rushed out the recording. It has a distinctly French flavour with music by Bizet, Berlioz, Offenbach's Can Can and Ravel's Bolero. The Labèque Sisters dazzle in Poulenc's Concert for two pianos and orchestra, while the Vienna Phil are equally sparkling under the baton of Russian conductor, Semyon Bychkov.
Download from iTunes >
Buy from Amazon >

After 6pm each weekday evening, John Brunning showcases a track from his Drive Discovery, a fantastic new release.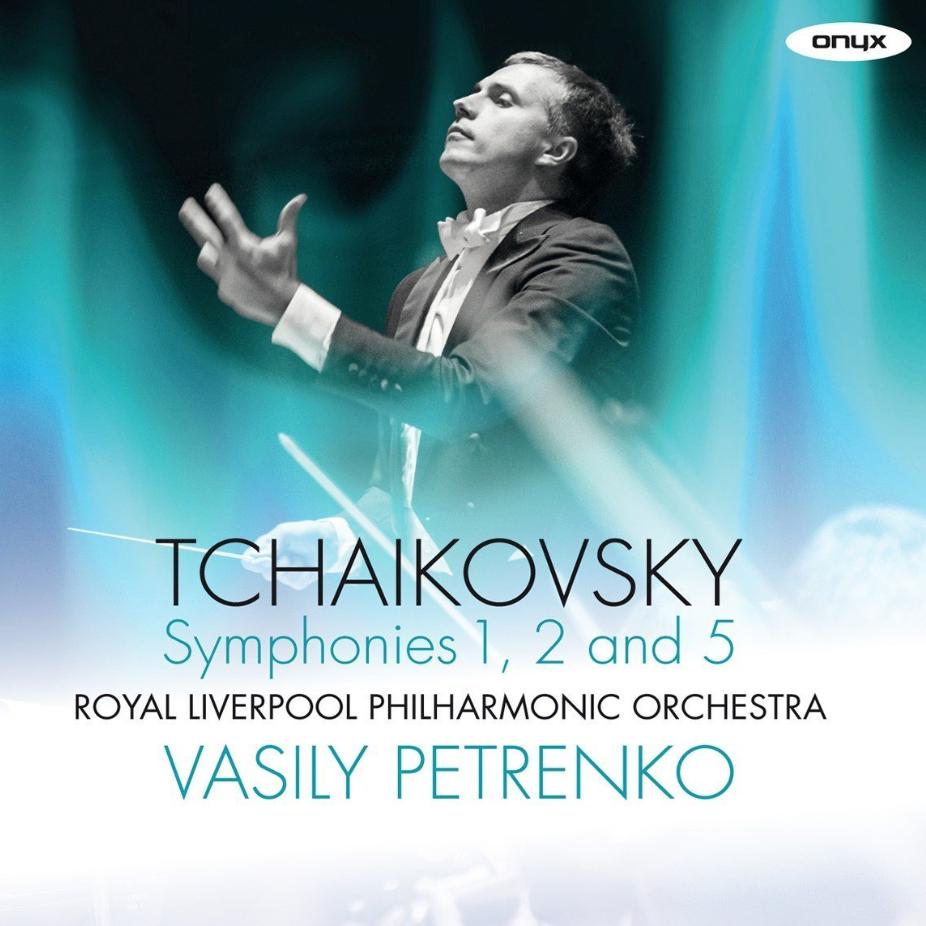 Tchaikovsky: Symphonies 1,2 & 5
Royal Liverpool Philharmonic Orchestra/Vasily Petrenko
Onyx ONYX4150
This Tchaikovsky Symphony cycle from the RLPO under Vasily Petrenko has been eagerly awaited and gets under way with these three symphonies. In 2015 their Tchaikovsky Album became one of the best-selling classical CDs and was critically acclaimed too. Here with the first volume of Tchaikovsky's Symphonies hopes are high that they'll replicate that success. All the signs are that this will be received just as enthusiastically with Petrenko bringing his brilliance, energy and authentic Russian insight to the works. It's always briskly delivered, dramatic, intense and beautiful – and among the best recordings available of these popular works.

Buy from Amazon >

Light Music Masters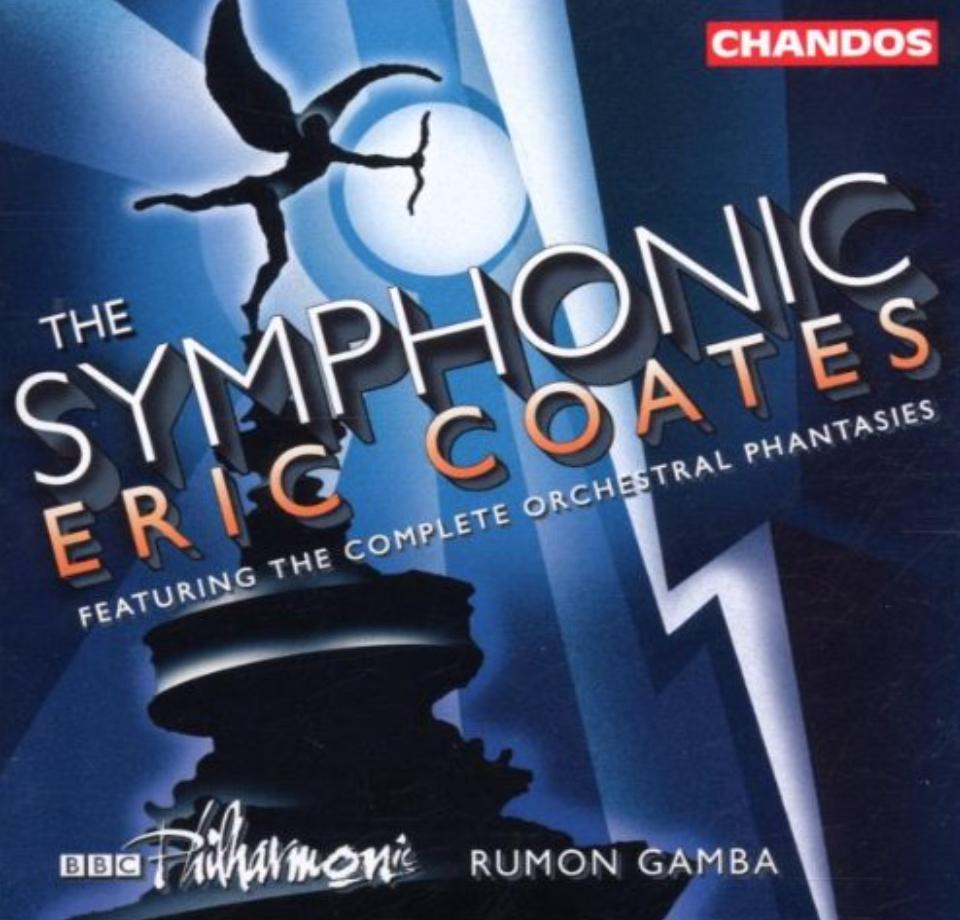 The Symphonic Eric Coates
BBC Philharmonic Orchestra/Rumon Gamba

In my Light Music Masters show this week (Saturday, 9pm) I'm tackling the music of Eric Coates, beyond question the finest light music composer Britain ever produced. Coates was born the son of a doctor in Nottinghamshire. Fortunately the family was musical, and he was encouraged to learn the violin and the viola, and later earned his living as a viola player in Sir Henry Wood's orchestra. Having beaten off his father's well intentioned efforts to get him into a secure job as a bank clerk, Coates did well, first in the orchestra, and then as a composer. Sir Henry Wood soon noticed his talent, and played a Coates piece as long ago as 1911. After the First World War neuritis affected his bowing arm, and so he became a full time composer. Happily, this coincided with the rise of radio, and the emergence of 78rpm discs. Radio shows were desperate for signature tunes, and one of Coates's most famous pieces, the Knightsbridge March, the final section of his London Everyday Suite, became famous throughout the country. Also, Coates was a miniaturist. Even when he wrote orchestral suites, they would consist of three short 3-5 minutes pieces, so could fit readily on a 78rpm side. After the War, and the emergence of the LP, and the arrival of television, Eric Coates's cause slumped somewhat. But now, we are ready I believe for a Coates revival. The Dambusters March is back in our Hall of Fame, and other Coates pieces are being regularly played. Coates was a superb craftsman, and a brilliant melodist. And a combination of a great tune beautifully orchestrated is often irresistible, as you will hear. On Saturday I am playing some of Coates's finest inspirations. If that whets your appetite to buy an album, there's quite a lot to choose from. But if you want a modern well-recorded survey of some of Coates's finest music, including the London Again Suite, this Chandos album conducted by Ruman Gamba is a safe bet.
Chandos CHAN 9869
Buy from Amazon >
Download from iTunes >



Leroy Anderson Orchestral Works
BBC Concert Orchestra/Leonard Slatkin

Anderson was a remarkable man. A brilliant linguist, he could have earned his living as an interpreter, and indeed spent 4 years during WWII interpreting Northern European languages - he spoke 6 – to senior American officers. But all the while he was pursuing his other career as a composer of light music, and as an arranger for the Boston Pops, a job he had held down since 1936, when Arthur Fiedler spotted his exceptional talent while Anderson was still studying at Harvard. Next Saturday's programme aims to show the best of Leroy Anderson. I start with some of his finest original orchestral pieces, like Belle of the Ball, and the ubiquitous Sleigh Ride, and then move on to Anderson the arranger. Amongst many joys there, is a Gershwin pot Pourri, which was one of the last recordings ever made by Arthur Fiedler and the Boston Pops, in the year of his death, 1979. There's also a surprisingly successful arrangement of Handel's Where'er you Walk, called the Song of Jupiter, and a riotous Old McDonald Had A Farm, complete with a battery of farmyard noises. Anderson was a remarkable melodist, arguably the finest orchestral arranger of the 20th century, and a dedicated craftsman, who would spend ages over each one of his miniatures. Almost anything could inspire him. A workman using sandpaper, led to the Sandpaper Ballet. And the noise made by a typewriter - a rarity today – also makes for an enchanting couple of minutes. If you want to experience the best of Leroy Anderson, any one of these five Leonard Slatkin Naxos albums will work well for you. And buying the whole lot will bring a lifetime of listening pleasure.

Volume One
Naxos 8.559313
Buy from Amazon >
Download from iTunes >
Volume Two
Naxos 8.559356
Buy from Amazon >
Download from iTunes >
Volume Three
Naxos 8.559357
Buy from Amazon >
Download from iTunes >
Volume Four
Naxos 8.559381
Buy from Amazon >
Download from iTunes >
Volume Five
Naxos 8.559382
Buy from Amazon >
Download from iTunes >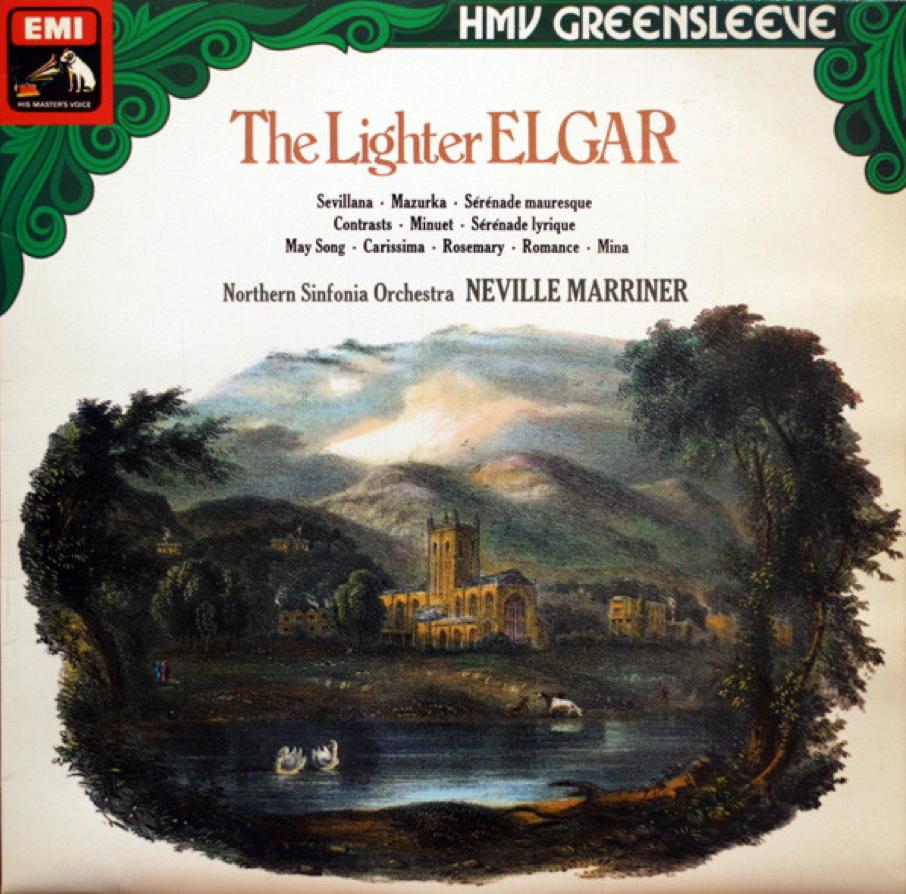 The Lighter Elgar
Northern Sinfonia Orchestra / Neville Marriner
Warners

The fourth of my Light Music Masters series (Saturday 25th June) features Elgar. Elgar wrote light music from the age of ten until just a few months before he died, when he orchestrated his tribute to his Cairn terrier, Mina, with which I will end this programme. Elgar used light music to make money, but it was also an important part of his musical expression. For instance, Mina is surely not about a lively little dog, but reflects Elgar's nostalgia, and, I suspect self-pity as his life draws towards its close. He also wrote light music to make money. Elgar was chronically short of dosh throughout his whole career. Composers make no money out of symphonies, but they could make money, if they were good at it, out of writing miniatures for violin and piano etc for domestic performance. Elgar did that throughout his long career, as the programme will show. One of Elgar's finest light music inspirations, Salut d'Amour, was composed in 1888 as a love gift to his fiancée Caroline Alice Roberts, the daughter of an Indian army General, 9 years older than him, but a great helpmate to this chronically insecure musician. It's a great tune, as many people will already know. Sadly Elgar didn't do well out of it; he sold it outright to his publisher for a few pounds, when, if he'd kept the copyright, he could have lived comfortably on the proceeds of that piece alone for the rest of his long life. Elgar's light music has been recorded by a number of outstanding Elgar conductors, notably Sir Adrian Boult. But if you want it on a single CD, I strongly recommend Neville Marriner's survey with the Northern Sinfonia, Classic FM's orchestra in the North East and at the Sage, Gateshead. Neville has the measure of this music, the orchestra play beautifully for him, and although the album is now some decades old, it still sounds well.

Buy from Amazon >
Download from iTunes >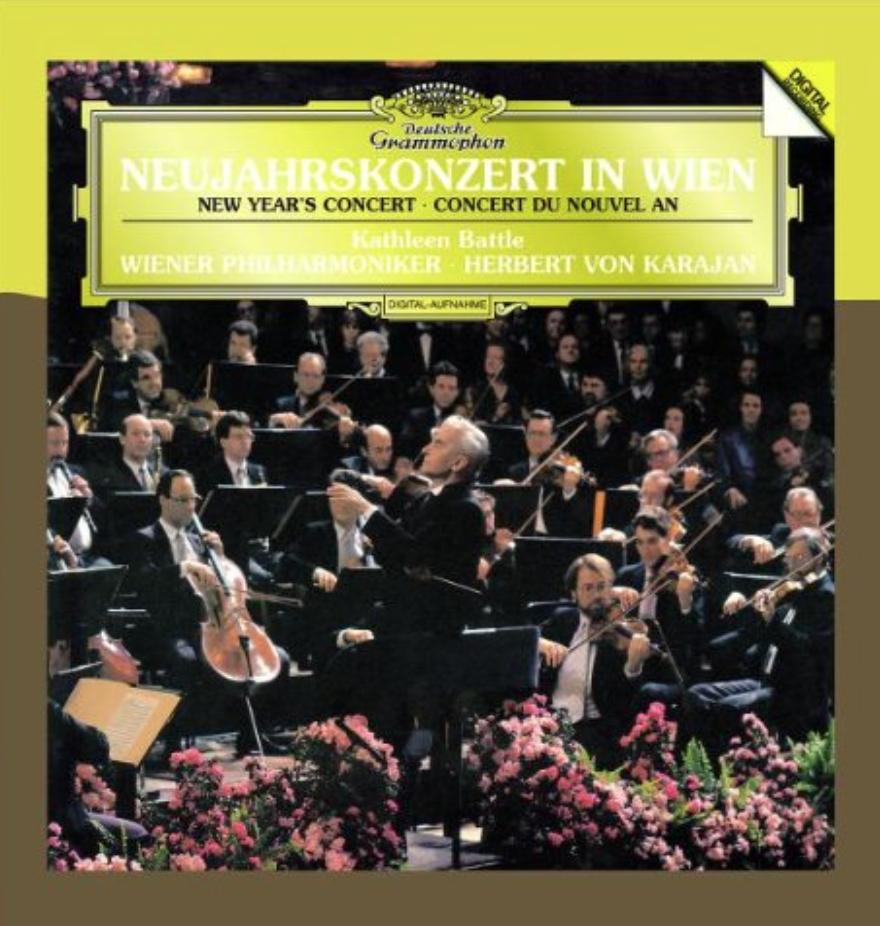 Strauss: New Year's Concert in Vienna 1987
Wiener Philharmoniker/Herbert Von Karajan
DG

Every year the New Year's Day Concert is issued, mainly by Decca/DG, but now by Sony. It's always a good listen, never more so than the one conducted by Herbert Von Karajan in 1987. Karajan was an Austrian, born in Salzburg, who recorded Strauss Family pieces throughout his career, but never better than at this New Year's Day Concert, the only one he did. He was able to use his unique authority to lecture the audience about not fidgeting during the beautiful introductions to the big tunes in some of the Strauss waltzes. And he's right; Brahms himself admired Johann Strauss IIs orchestral writing. The penultimate programme in my six part Light Music Masters series features the Strauss Family, and other Viennese composers, and includes what is, for me, the highlight of this 1987 concert, Johann Strauss IIs Voices of Spring, featuring the American coloratura Kathy Battle, who sings most beautifully. In this programme I am featuring Johann Strauss I, with a splendid rarity, a waltz sequence written for Queen Victoria's first State Ball, and the first major occasion at the newly refurbished Buckingham Palace in 1838, which begins with Rule Britannia, and ends with the National Anthem. Each of his three musical sons Johann II, Josef, and Eduard has a piece, as well as a wonderful overture The Light Cavalry, by the inventor of Viennese operetta, Franz von Suppe. I also feature my favourite Viennese waltz, Franz Lehar's Gold and Silver Waltz and two operetta extracts, sung by La Stupenda herself, the late, lamented, Dame Joan Sutherland.
Buy from Amazon >
Download from iTunes >
David Mellor is Opera and Classical Critic of the Mail on Sunday and presenter of his own show on Classic FM, Sundays 7pm.