Album reviews and new releases: Haunting Norwegian choral music and the world's worst singer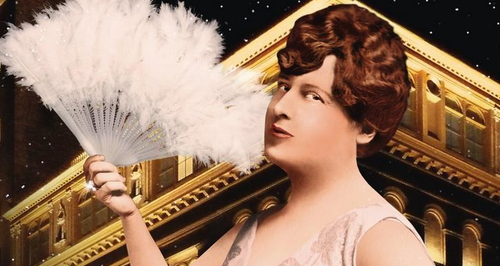 Throughout the week Classic FM's presenters bring you the best new recordings, including world exclusives and premiere broadcasts of latest releases.

Join John Suchet after 10am each weekday morning to hear a track from the Album of the Week.
Ola Gjeilo: Voices Piano Strigs
Tenebrae/Voces8
Decca 478868
Gjeilo's major debut release album gives the Norwegian composer the opportunity to display his brand of ethereal, contemporary choral music which has wide appeal. Indeed, the track Tundra made it into the 2016 Classic FM Hall of Fame after being championed by Aled Jones. Radiant vocal textures - provided here by the excellent ensembles Tenebrae and Voces8 - are enhanced by transcendental instrumental additions; a twinkling piano performed by Gjeilo himself; captivating, exquisite strings; and bewitching acoustic guitar. He describes his music as "a lyrical mix of improvisation and classical", and others often describe it as "cinematic… evocative, lush, story-telling…" It's well worth discovering.
Download from iTunes >
Buy from Amazon >

After 6pm each weekday evening, John Brunning showcases a track from his Drive Discovery, a fantastic new release.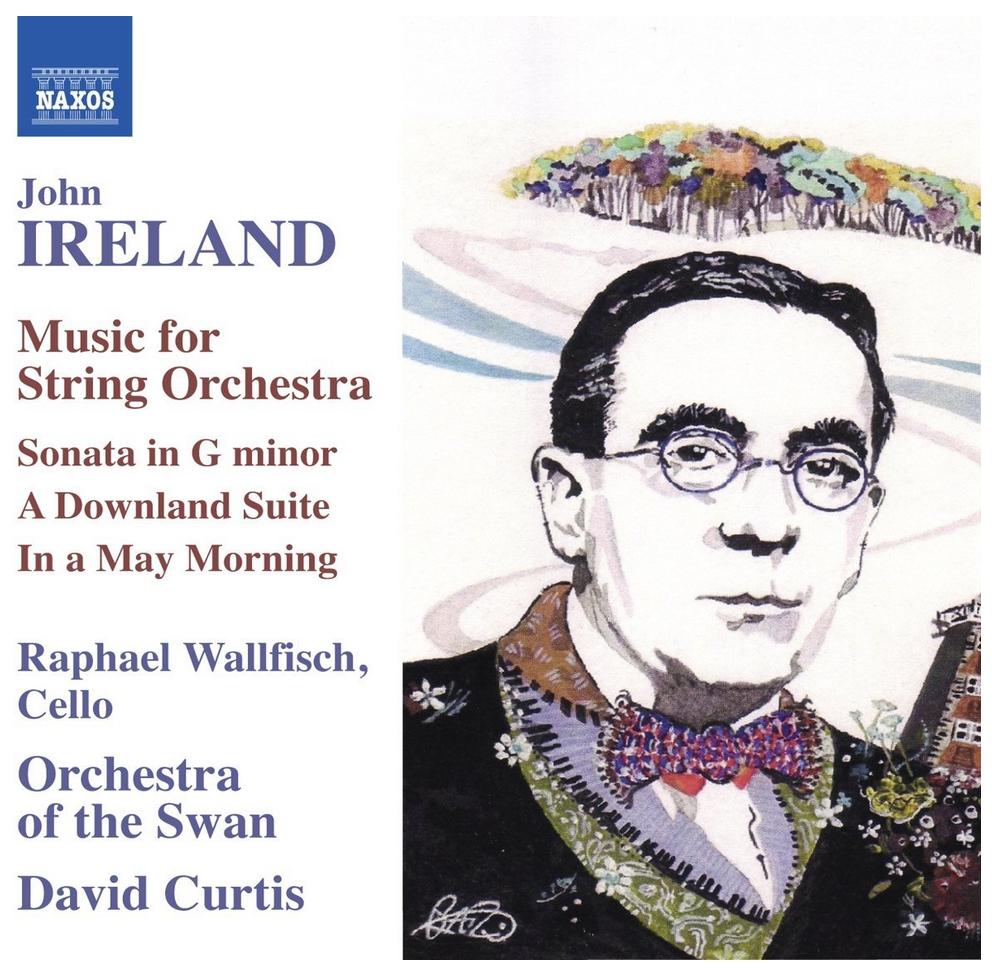 John Ireland: Music for String Orchestra
Raphael Wallfisch/Orchestra of the Swan/David Curtis
Naxos 8.571372
John Ireland's music is often inspired by landscape and romantic sensitivities. With its significant musical clues, broad, songlike melodies and turbulent finale, the Sonata in G minor is one of his most expressive and passionate works. A Downland Suite is one of Ireland's most attractive compositions, especially its exquisite Elegy and popular Minuet made familiar through its use in radio and television. Ireland's evocative piano works lend themselves well to string orchestra arrangements. They include the exquisite miniature Soliloquy and In a May Morning, the second movement of Sarnia, inspired by spring on Guernsey. Here's a composer who is due for serious rediscovery.

Download from iTunes >
Buy from Amazon >

Critic's Choice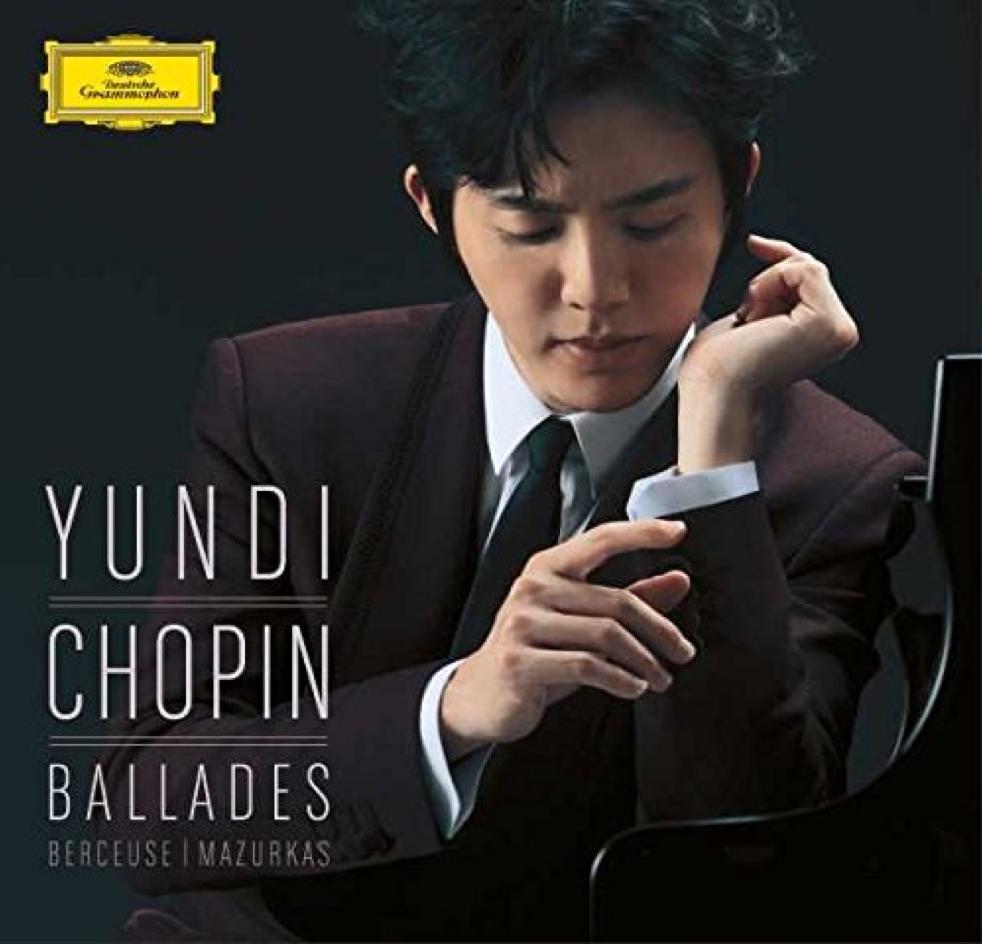 Chopin: Ballades/Berceuse/Mazurkas
Yundi
Deutsche Grammophon DG 4812443

Back in 2000 whilst still a teenager, the Chinese pianist Yundi Li was the youngest ever winner of the prestigious International Chopin Competition in Warsaw. Since then he has dropped his second name, so he sounds like a Premier League midfielder (bad), but further refined his Chopin technique to produce a deeply satisfying album of some of the Polish master's finest inspirations (good). The four Ballades, were written over almost a decade. Each requires, and gets from Yundi, a sophisticated combination of power and poetry. I especially liked number four where Yundi displays real mastery of Chopin's idiom. Yundi is nothing like as well-known as his Chinese contemporary, Lang Lang, but is an infinitely more subtle player. Lang Lang in his recent Chopin album, used some of Chopin's finest music merely to display his virtuosity, in a way best described as self-indulgent narcissism.

Download from iTunes >
Buy from Amazon >
Best Bargain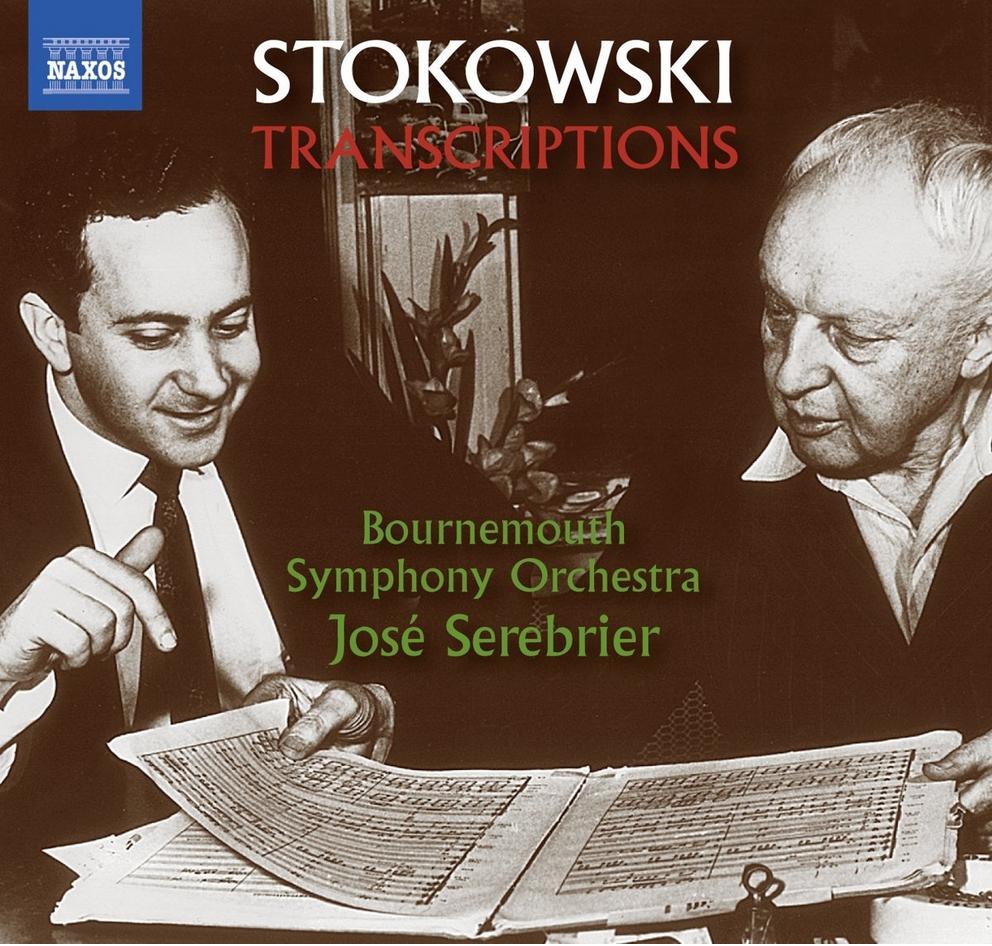 Stokowski Transcriptions
Timothy Walden/Bournemouth Symphony Orchestra/José Serebrier
Naxos 8578305

In the mid noughties José Serebrier and the BSO garnered three much sought after Grammy nominations for a series of recordings of orchestral music transcribed by the great conductor Leopold Stokowski (1882-1977). Serebrier was Stokowski's assistant for several years in the 1960s, and Stokowski thought really highly of him both as a composer – he premiered and recorded several of Serebrier's pieces – and as a conductor. In these recordings, Serebrier returns the favour with some marvellous stuff that makes for thoroughly entertaining listening. Things like the Toccata and Fugue in D minor, with which the Stokowski-inspired Disney film Fantasia famously began. Then there's quieter stuff, like a touching transcription of Purcell's Lament from his semi-opera Dido and Aeneas.

Best of the Rest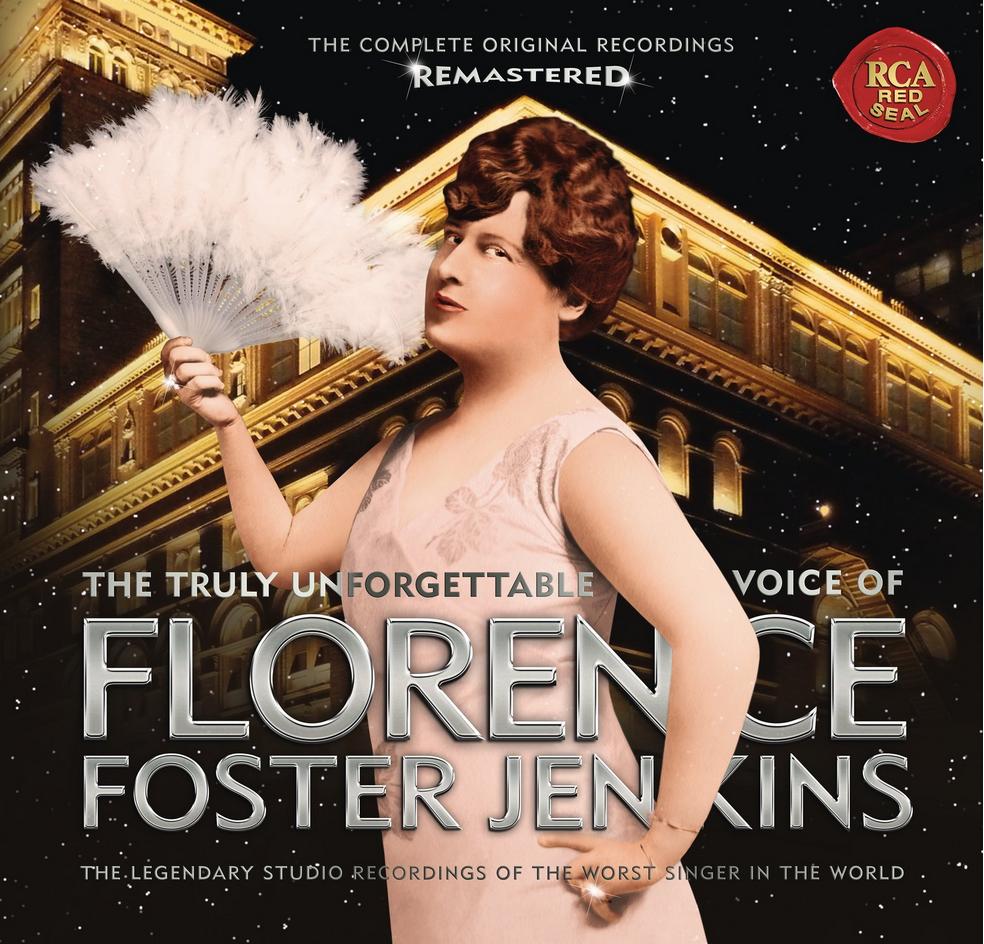 The Truly Unforgettable Voice of Florence Foster Jenkins
RCA 88985319622

Mystic Mellor confidently predicts an American soprano called Florence Foster Jenkins will become an overnight success next month. Always a remarkable achievement, but especially so here, because Madame Jenkins has been dead for 71 years. So why this Lazarus-like revival? Well, courtesy of Meryl Streep and director Stephen Frears, she is about to fill the silver screen with carefully coiffed hair, generous embonpoint, and a voice the like of which, I swear you will have never experienced before. FFJ was born to wealth, but not to music. She arrived at opera courtesy of dad's money, a divorce from an unsuitable husband, who, the movie advises, kindly infected her with syphilis on their wedding night, when she was 18, and an unquenchable enthusiasm for life, opera, and generosity to friends whether deserving or not. As the movie brilliantly portrays, she frequented the playgrounds of the rich from New York to Newport, and would several times a season gather her most loyal admirers - and there were a lot, plus, of course, cynical freeloaders – to listen to her sing favourite arias and songs. Thankfully, towards the end of her life she recorded eight items, which now reappear at bargain price. The earlier issue I have treasured for 25 years was entitled The Glory (????) of the Human Voice, and that just about sums it up. With of course, a photo of Madame Jenkins on the cover, heavily corseted, in a flowing silk gown, with a large pair of angel wings attached, grimacing at the camera. They say every picture tells a story – this one is worth 10,000 words from me, or anyone else for that matter, in describing the FFJ experience. As for the singing, well suffice to say, 'Adele's Laughing Song' from Die Fledermaus is no laughing matter. And the end of 'The Bell Song' is indescribable, except that, if I happened upon a cage of gerbils having sex, at the height of their passion they must surely sound like this. As for Adele's shrieks and squawks at the end of the Laughing Song, victims of axe murderers have gone more quietly than Madame Jenkins. And yet you will love this film. Indeed I shed a tear at her death scene with more sincerity than I usually do for such stuff at the Opera House.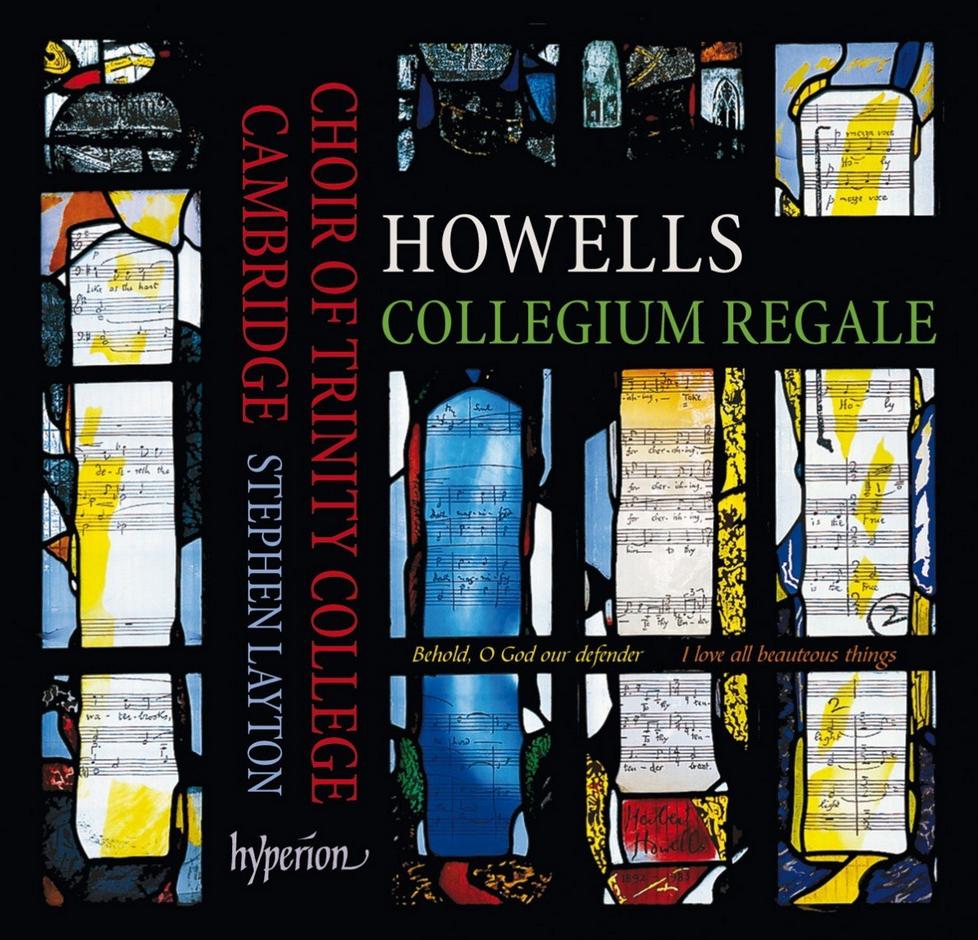 Herbert Howells: Collegium Regale and other choral works
Choir of Trinity College Cambridge/Stephen Layton
Hyperion CDA68105

Herbert Howells was arguably the most important composer of music for the Anglican church in the mid-twentieth century, and this selection has all of the polish and charisma to be expected from one of Britain's most accomplished choral conductors, Stephen Layton, and his excellent Cambridge Choir, which now rivals the far more famous Kings College Choir in its achievements. Some of this stuff will be a bit austere for general listeners, but there's much to enjoy here, notably the little anthem composed by Howells for the Coronation of our present Queen.
Download from iTunes >
Buy from Amazon >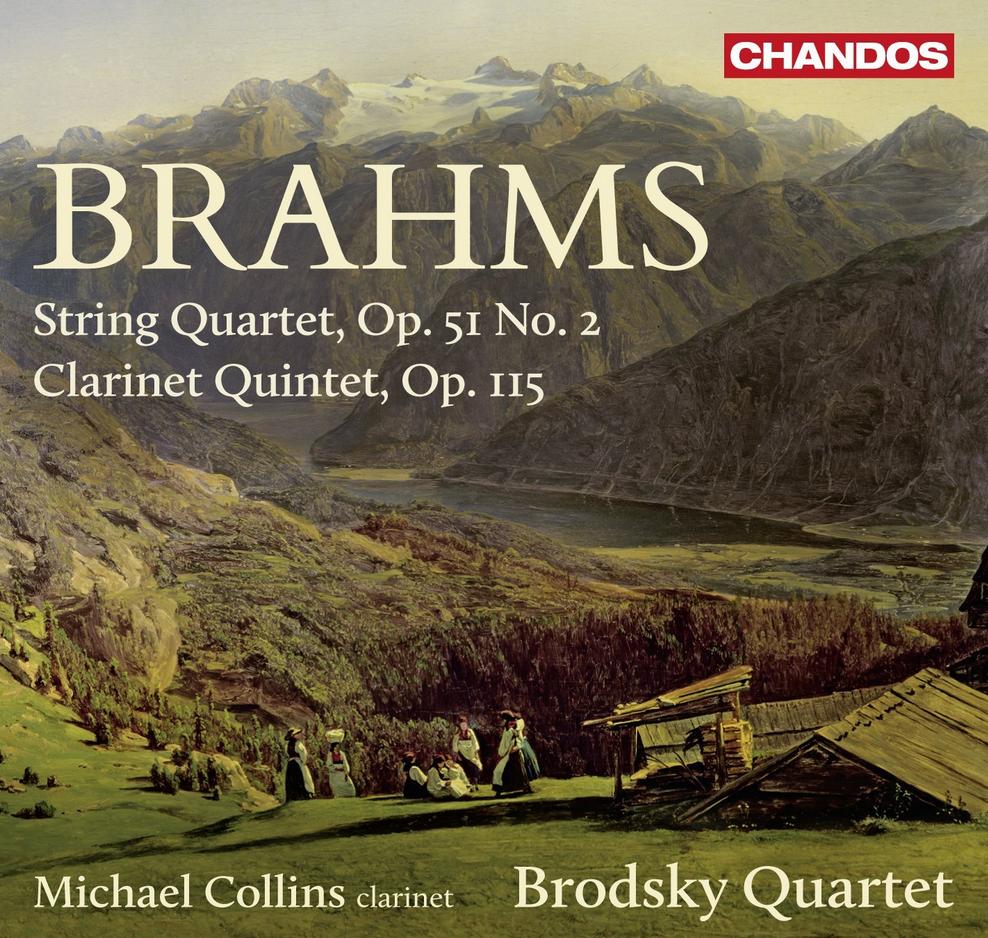 Brahms: Piano Quintet/String Quartet No.1
Natacha Kudritskaya/Brodsky Quartet
Chandos CHAN10892

The Brodskys, with the odd change in personnel, continue in business with this excellent album, where they are joined for the piano quintet by the Russian pianist Natacha Kudritskaya. This Quintet is a real crowd pleaser that never, it seems to me, ever gets put in front of all the crowds it could please. In other words, it's a bit of a hidden gem, and certainly seems so in the eloquent performance here. In fact, the Brahms Quintet is not only tuneful and engaging, but also a trailblazer. Its distinguished predecessor, Schubert's Trout, features a pianist, a string trio and a double bass. This was the way piano quintets were before Brahms, who was the first to use a string quartet, with the usual second violin substituting for the double bass. After the success of the Brahms, that became the model for future piano quintets like those by Dvorak and Shostakovich. Many people find Brahms string quartets unappealing, because they are not full of errand boys whistles, i.e, there's nothing to hum after you've heard them. But this one is well worth hearing for those prepared to give it their full attention.
Download from iTunes >
Buy from Amazon >

David Mellor is Opera and Classical Critic of the Mail on Sunday and presenter of his own show on Classic FM, Sundays 7pm.