Inspirational 90-year-old figure skater danced on ice for her entire life
4 February 2020, 16:43 | Updated: 4 February 2020, 16:59
An inspiring 90-year-old figure skater practised her passion until the very end.
Yvonne Dowlen was a professional American figure skater who spent almost 50 years on the rink, performing in shows and winning ice-skating competitions across the country.
And at 87 years old, she was still gracefully gliding across the ice.
"It's easier to skate than walk," Dowlen said in a 2017 short film about her incredible career, made by National Geographic. "You push with one foot and you stand on the other one. You don't have to keep moving your feet all the time.
"Skating is… it's just fun," she said.
In 2016, aged 90, Dowlen made her last appearance on the ice. Representing South Southern Family Sports Centre in a US competition (watch below), she elegantly skated along to the sounds of 'Méditation', the famously beautiful violin solo from Massenet's opera Thaïs.
She died just months later. Here's her story.
Yvonne Dowlen, aos 90 anos, faz sua última apresentação no gelo.
Born on 5 July 1925, Yvonne Dowlen found her love of skating at an early age. As a child, she would go down to Denver's Evergreen Lake – which freezes during the winter and becomes one of the world's largest outdoor ice rinks – and skate at weekends.
"I've been skating as long as I've had a pair of skates," she laughs in the short film.
Seeing her talent, Dowlen's teachers soon started encouraging her to skate in competitions and shows. Eventually, she landed a role as a touring performer with the Ice Capades, who she would skate with for almost 50 years.
"Life just seemed to go on," she says. "I guess… some people can direct their lives, but I kind of just let mine happen."
90-Year-Old Figure Skater Will Warm Your Heart with Her Amazing Talent | Short Film Showcase
At 80 years old, Dowlen's career came to an abrupt halt. While driving to the rink, she was hit by a speeding van and was hospitalised for 10 days after suffering bleeding in the brain. Doctors thought her skating days were over.
But two months later, her daughter Sherry helped her back onto the ice. And on the ice she stayed, continuing to win competitions and perform in shows.
In 2015, aged 88, Dowlen won many medals in her age group (50 and up!).
That same year, she suddenly had a stroke and spent a while in a recovery centre. Once again – taking two years this time – she was back on the rink.
"Any time I can go to the rink, I go," she says in the short film. "I try to go at least five days a week. I'd like to be skating for as long as I can skate.
"Someone said, well how can you skate so well, you tipple when you walk? Well, I tipple when I walk but I don't have edges on my shoes. I have edges on my skates, and I can skate on my skates, so I don't fall down very much."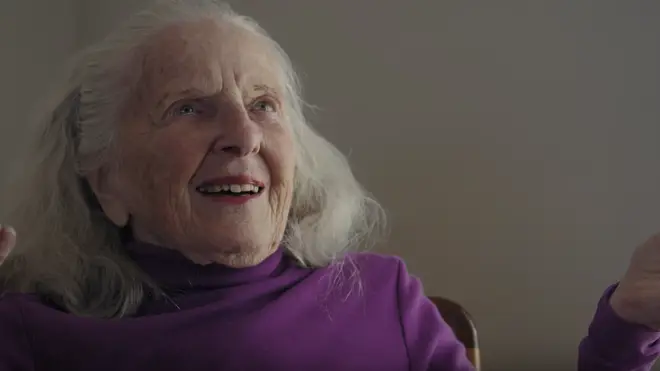 "What you do with your life and what you find enjoyable in your life is up to you. I think it's wonderful if you follow the things you like to do in your life," she says.
"I like waking up in the morning, because I know I have another day."
Dowlen passed away on 2 May 2016, aged 90. She died on the ice, and never retired from competition figure skating.