When late rock legend Jeff Beck turned Puccini's 'Nessun dorma' into a roaring electric guitar solo
12 January 2023, 11:19 | Updated: 12 January 2023, 13:29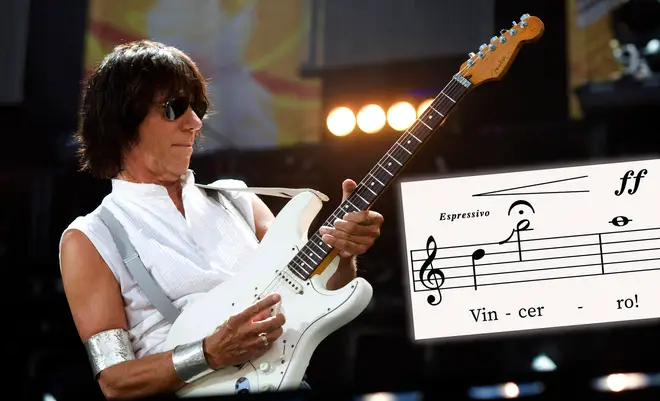 The world has lost one of its great virtuosos, and a man (as this video proves) who could truly make his guitar sing.
English guitarist Jeff Beck, who influenced generations of rock virtuosos with his unique sound and musical fusion, died on Tuesday aged 78.
Beck's fame began with the Yardbirds, before he found rock legend status with the Jeff Beck Group. He is widely regraded as one of the greatest and most accomplished guitarists of all time.
And in a hugely varied, eclectic and experimental career, there's a special classical side to celebrate too.
As a young boy, Jeff Beck sang in a church choir. As he developed as a guitarist, he deeply admired rock and jazz virtuoso John McLaughlin, as well as musicians like Indian sitarist Ravi Shankar, who all drew heavily on classical fusions in their music.
Read more: Queen lead singer performs Puccini's 'Nessun dorma' and it's hugely impressive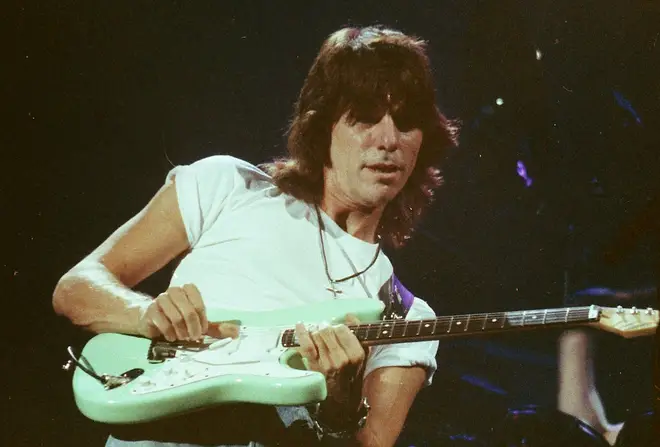 In his performances and recordings, the connection to classical music and the classical virtuoso tradition is clear. One of his breakthrough tracks is 'Beck's Bolero', a guitarist's take on Ravel's famous ostinato. Beck also created expansive rock arrangements of Mahler, and his tenth studio album Emotion & Commotion features Benjamin Britten's 'Corpus Christi Carol'.
But we're returning to one classical fusion from the great man, which really shines a light on his musical genius and expressive power – his electric guitar interpretations of Puccini's 'Nessun dorma' from the opera Turandot.
Pavarotti may have brought Puccini's great aria to packed stadia, but it was Beck, who made it truly rock.
Take a moment with it now:
Jeff Beck Nessun Dorma Live At The Crossroads Guitar Festival, June 26, 2010
In the performance, Beck showcases the guitar technique and musicality that characterised his art. By bending the pitch of the strings, and bringing elasticity to the rhythm of the solo, he conveys the feeling of a sweeping, vocal portamento, with that grand opera house rubato. His guitar really does sing.
There's such a rich cross-pollination between rock, heavy metal guitar and classical music. The original lead guitarist of The Scorpions, Uli John Roth, who influenced a whole generation of electric guitarists, cites the solo lines of Brahms' Violin Concerto as a founding influence. Metallica's James Hetfield's favourite classical composer is Vivaldi. Countless guitarists have studied and loved Paganini.
The musical world is indeed a small place. and Beck showed us how beautiful, uplifting and powerful it can be.
What an incredible performance – farewell to a legend of music.