Freddie De Tommaso sings a glorious 'Nessun dorma' at dawn, on Rome's famed golf course
28 September 2023, 23:28 | Updated: 28 September 2023, 23:37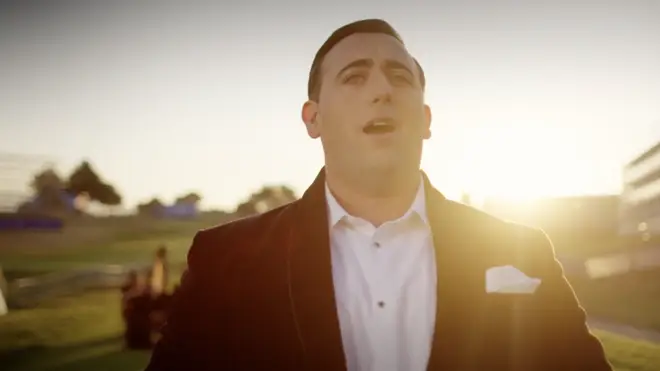 Classical music's new star tenor meets the Ryder Cup fairways in an operatic dawn to the transatlantic golf championship.
Golf's celebrated intercontinental rivalry got off to an operatic start today, with a special performance of Puccini's most famous aria.
Ryder Cup pits a team of top American golfers against the best players in Europe in one of the fiercest sporting contests. The competition is taking place at Marco Simone golf course, on the outskirts of Rome.
Organisers wanted to prelude the sporting spectacle with operatic levels of drama, as well as give a nod to the musical traditions of the host country, Italy.
For such things, one does not have to look further than Puccini, and the epic aria 'Nessun dorma' from his opera Turandot.
It was sung by the star tenor of the moment, 29-year-old British-Italian singer Freddie De Tommaso, who happily made a 5.30am visit to the host golf course for a performance of the aria amid scenes of an evocative dawn.
The result is stunning, with early beams of sun on the manicured greens, alongside De Tommaso's radiant lines and a few historical highlights for the golf-inclined, to build that Ryder drama. Watch the performance below.
Read more: Who is Freddie De Tommaso? The star tenor's recordings, opera roles, family and other facts
This is Rome. This is the Ryder Cup. | 2023 Ryder Cup
It's not the first time this tune has been heard at the elite level of international sport. 'Nessun dorma' was the soundtrack to Italia '90 Fifa World Cup, propelling the aria to its stratospheric level of popularity, alongside its most famous exponent, legendary tenor Luciano Pavarotti.
Read more: The 10 best versions of 'Nessun dorma' – ranked!
De Tommaso has also revealed himself as a keen golfer. "Singing Nessun Dorma on the first tee at Marco Simone golf course on the outskirts of Rome at 5.30 in the morning is an unusual way to start the day," he said.
"Having the chance to combine my love of singing and golf in celebration of this year's Ryder Cup is a real thrill and honour," he said, before making clear his allegiance for the championship, saying, "I wish every success to TeamEurope."