Malakai Bayoh sings magical Puccini from within London's famed 'Harry Potter staircase'
21 July 2023, 12:01 | Updated: 21 July 2023, 12:39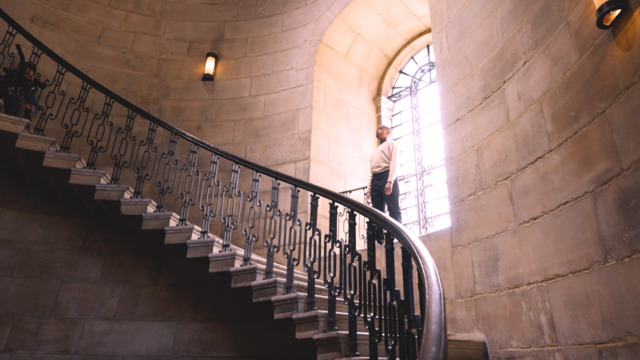 Malakai Bayoh sings Puccini in St Paul's Cathedral
The nation's star treble marks the release day of his debut album with a Baroque staircase and a beautiful, soaring opera aria.
14-year-old singer Malakai Bayoh has taken to an incredible location for a performance of Puccini's much-loved aria 'O mio babbino caro'.
The new video, released today alongside his debut album Golden in collaboration with Classic FM, is filmed within London's iconic St Paul's Cathedral and features a very famous staircase.
Three weeks ago, the release of Malakai's second single, Karl Jenkins' 'Benedictus', featured a music video of him singing from the rooftop of one of London's most famous landmarks, St Paul's Cathedral. But now, he enters the equally spectacular interior.
Malakai's new video begins in the cathedral library, which was completed in 1709 and is stocked with ancient bibles, and historical texts.
Then the singing moves to one of the most iconic staircases in the world. Watch above.
Read more: Who is Malakai Bayoh? Get to know classical music's new star treble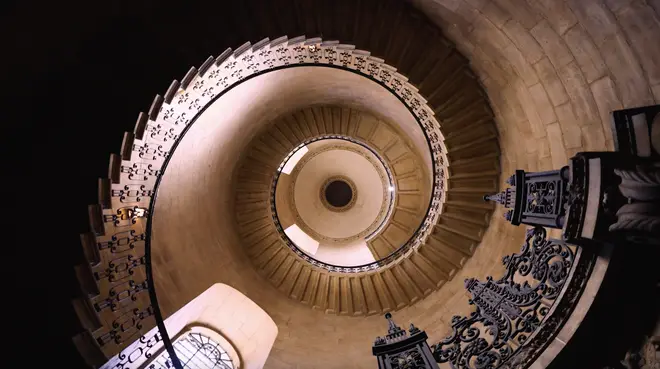 Known as The Geometric Staircase, it is a striking, architectural marvel. Designed by Christopher Wren (who was also responsible for the entire cathedral) and built between 1675 and 1710, it sits in the building's vast south-west tower. Each step is embedded into the wall, as it effortlessly snakes up the tower.
This hypnotising structure was famously featured in the 2004 Harry Potter film, The Prisoner of Azkaban – earning it the popular name of the 'Harry Potter staircase'.
In the new video, the young singer stands on a huge window ledge, singing his soaring Puccini into the awe-inspiring space.
He sang this aria from the opera Gianni Schicchi in June, during the semi-final round of Britain's Got Talent, in a performance that won him the public vote and secured him a place in the series' grand final.
'Golden' will be Classic FM's Album of the Week from Monday. Hear it every weekday morning with Alexander Armstrong.
Malakai Boyoh has made a remarkable ascent over the past year, from viral Christmas videos, to a Classic FM Live debut. His album release and this stunning video is another step on his amazing journey.
Malakai's debut album 'Golden' is released on 21 July. You can get your copy here.