Is Mozart really buried in a pauper's grave?
16 September 2016, 09:58 | Updated: 26 September 2016, 09:39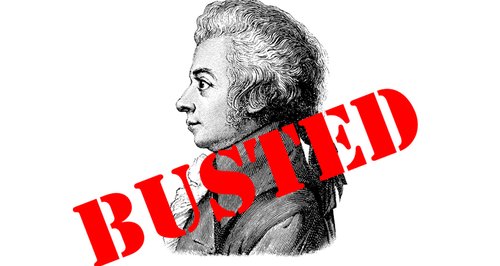 Everyone knows the story of Mozart's life and death: he was one of the greatest composers of all time was in demand all over Europe, but he squandered his money and died a pauper. But how much truth is there in that?
The final scene of the famous film Amadeus sees Mozart's body, in a linen bag, being thrown into a grave pit.
It's a heart-breaking moment – especially given the irony that his music is now among the most famous ever written.
But how much truth is there in the story? Well, not much it turns out:
Hear John busting more Mozart myths every Saturday at 9pm on Mozart: The Man Revealed
And you can watch John tackling another myth – that Mozart was poisoned by Salieri, right here.