British composer completes Mozart's 230-year-old unfinished work, Eine Kleine Nachtmusik
25 October 2019, 14:57
Classic FM's Composer in Residence, Debbie Wiseman composed 'Ein Bisschen Fehlt' – or 'a little bit missing' – after discovering Mozart's popular work was meant to have five movements.
British composer Debbie Wiseman has completed Mozart's Eine Kleine Nachtmusik with a new work called Ein Bisschen Fehlt.
Mozart, it turns out, originally wrote five movements for his popular 1787 work, Eine Kleine Nachtmusik ('A Little Night Music') but only four have survived.
Wiseman, who is Classic FM's Composer in Residence, only recently discovered that Mozart's popular work once had a movement that has now vanished without trace.
The discovery inspired her to compose Ein Bisschen Fehlt, which loosely translates as 'A little bit missing', which she has recorded with the National Symphony Orchestra exclusively for Classic FM's Live Music Month.
Read more: 15 facts about Mozart >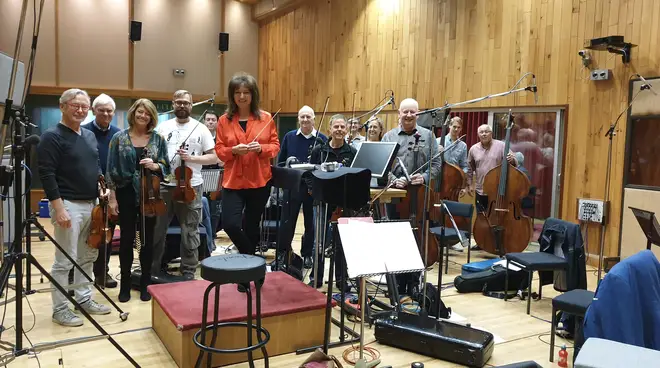 "Can you imagine if it were found that one of the world's most famous pieces of music was discovered to have a movement missing?," Wiseman says.
"We know of works such as Schubert's Unfinished Symphony and Mozart's Requiem which were left incomplete, but it may come as a big surprise to hear that Mozart's effervescent and hugely popular serenade, Eine Kleine Nachtmusik, may well have originally been conceived as a piece in five movements, rather than the four we hear performed today," she explains.
"In 1787, Mozart moved from his elegant apartment to a cheaper location as a result of financial decline. As his father wrote to Mozart's sister: 'Your brother is now living in the Landstrasse No. 224. He does not say why he has moved. Not a word. But unfortunately, I can guess the reason.'"
Find out more about Debbie Wiseman >
It is an original second movement by Mozart – a minuet and trio – that seems to be have long been lost.
"No one knows if Mozart or someone else removed it," Wiseman says.
Inspired by the discovery, she set pen to manuscript.
"I wasn't trying to replace the lost movement," she attests, "but more to write a musical response upon hearing this staggering news."
Listen to the full movement in the video above.
October is Live Music Month on Classic FM. Click here to find out more.