Who is Malakai Bayoh? Get to know classical music's new star treble
1 August 2023, 08:56
Aled Jones and 12-year-old treble Malakai M Bayoh sing stunning 'O Holy Night' duet | Classic FM
From the opera stage, to the TV screens of the nation on Britain's Got Talent – get to know Malakai Bayoh, the nation's newest vocal star.
The classical music world has a new star in Malakai Bayoh.
After a whirlwind seven months, everyone is now talking about the vocal talents of a 13-year-old treble from London. He's a look at his incredible journey so far, from singing at the Royal Opera House to the Britain's Got Talent stage.
Who is Malakai Bayoh?
The operatic talents of Malakai first came to national prominence in November 2022, when he made his solo debut at London's prestigious Royal Opera House.
He sang the role of Oberto in the opera Alcina by Baroque composer George Frideric Handel. The Daily Telegraph declared him 'a star in the making' for his role in the production that won a 2023 Olivier Award.
Read more: Malakai Bayoh sings sublime Handel aria to 5,000-strong audience at Royal Albert Hall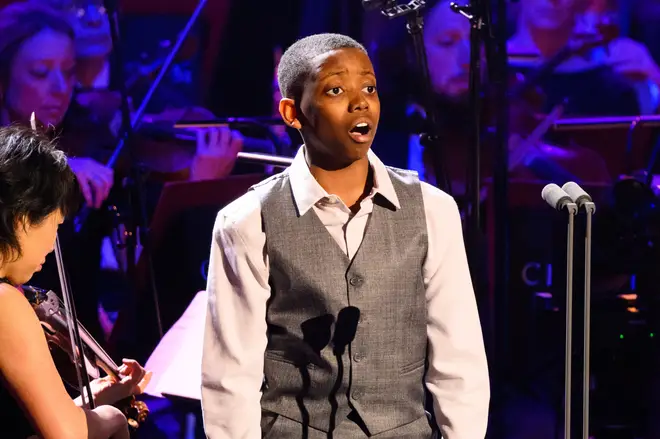 Then in December 2022, came a viral Christmas duet with a name forever synonymous with the treble voice.
Welsh singer and Classic FM presenter Aled Jones, who became the nation's most famous boy treble in the 1980s, joined Malakai for two seasonal duets sung in St Paul's Church, Covent Garden: 'O Holy Night' and 'Walking in the Air'.
Jones is now a tenor, and his voice blended perfectly with the younger singer in performances that immediately went viral on social media, amassing more than 25 million views.
Watch the duet below from the two singers who were enjoying their musical union. They were both, understandably, walking in the air.
'Walking in the Air' by 12-year-old treble Malakai Bayoh and Aled Jones | Classic FM
Would an audience of 5,000 take your breath away? In April 2023, the fearless young singer made his Royal Albert Hall solo debut, singing Mozart and Handel arias with the orchestra of English National Opera at an opera-themed Classic FM Live.
And then came the moment when his talent was seen by millions on the nation's biggest talent show.
13-year-old treble Malakai Bayoh sings virtuosic Mozart in Royal Albert Hall debut | Classic FM
Is Malakai Bayoh on Britain's Got Talent?
In April, just days after his Royal Albert Hall performance, the young treble appeared on Britain's Got Talent singing the beautiful 'Pie Jesu' from Andrew Lloyd Webber's Requiem.
It was a performance that won him the competition's famed Golden Buzzer, and automatic entry into the semifinal stage. "One of the best voices I think I've ever heard," judge Simon Cowell said after the performance, reflecting on Malakai's vocal talents.
"That was a stunning performance. Totally flawless and very composed," said Amanda Holden, another judge on the panel. Relive his debut moment below.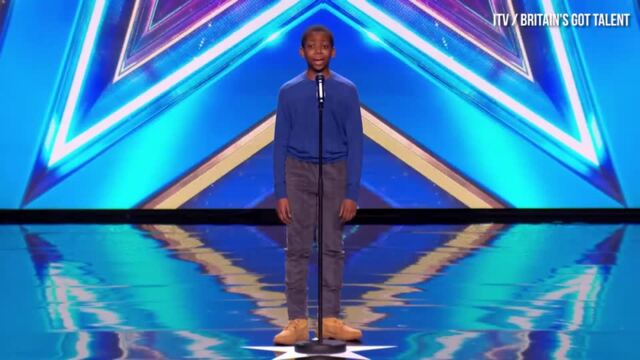 Malakai Bayoh wows BGT judges with angelic voice
The Britain's Got Talent 2023 semifinals are underway this week, and we're expecting Malakai to take to the stage again in early June. And then once again, the eyes of the nation will be again on this young star singer.
It's not yet known what he might sing in the semifinals, but expect another soaring classic from the world of opera or church music, with his customary confidence, musical poise and crystaline top notes.
What albums has Malakai Bayoh recorded?
Following his Britain's Got Talent triumphs, the 14-year-old was signed to the legendary label Universal Music. His debut album aptly called Golden, featured collaborations with Andrew Lloyd Webber and Sir Karl Jenkins, and released on Universal Classics and Jazz in association with us at Classic FM – you can get your copy here.
The album was released on 21 July 2023 and swiftly topped the charts. Another round of congratulations to the young singer!
Read more: Star treble Malakai Bayoh sings 'Benedictus' from the iconic roof of St Paul's Cathedral
Where does Malakai Bayoh go to school?
Malakai began singing as a chorister at St George's Cathedral, Southwark. He attends The Cardinal Vaughan Memorial School in London and sings with the school's acclaimed Schola Cantorum, under the direction of Scott Price.
When he's not singing, he enjoys computer games, practising the saxophone and supporting Liverpool Football club. When he is older, his dream is to continue his singing career as an opera singer.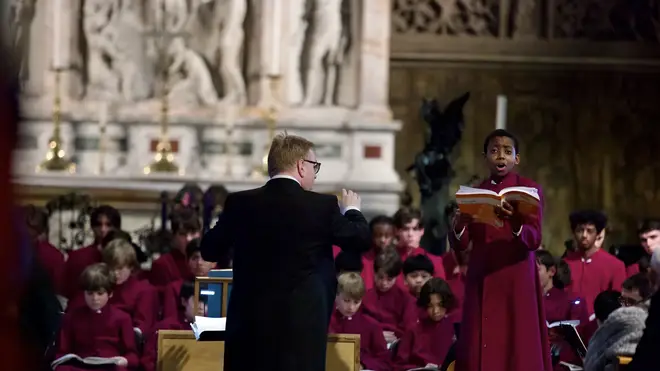 Who are Malakai Bayoh's parents?
The young singer talked about his mother in the introduction to his Britain's Got Talent debut. "I started singing at seven – my mum made me join the choir because she is very bossy," Malakai said, turning to his mother with a laugh and a big smile.
"Malakai's a sweet child. He plays tough, but he's very emotional," his mother said about him. "When he's on that stage I'm just going to be pinching myself."
In April, after the Britain's Got Talent breakthrough, the young singer appeared on the Good Morning Britain sofas with his mother, who was beaming with pride in her son's achievement.
In that Britain's Got Talent's introduction, Malakai's mother also alluded to the occasion when her son was booed by a member of the audience on the opening night of his Royal Opera House major role debut in November.
"On his very first show somebody heckled him. It was gutting to think that someone would boo a child on stage, because it could have knocked his confidence completely. But it didn't, thank God," she said on the ITV show.
There's no doubting the confidence, drive and musical talent of this young singer. We all can't wait to see what he achieves next.