Star treble Malakai Bayoh sings 'Benedictus' from the iconic roof of St Paul's Cathedral
30 June 2023, 10:50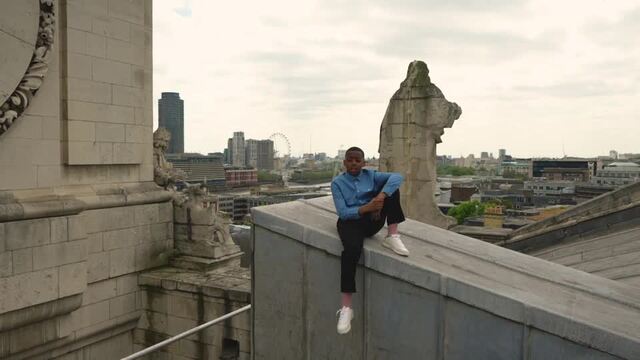 Malakai Bayoh sings 'Benedictus' from the roof of St Paul's Cathedral
Malakai Bayoh, the 14-year-old treble who's scaling the heights of classical music, sings soaring Karl Jenkins from the top of a great London landmark.
In a video released today, a young treble sings on the rooftop of one of the world's landmark buildings, St Paul's Cathedral in London.
It comes from 14-year-old star singer Malakai Bayoh, following the release of his debut single, Andrew Lloyd Webber's 'Pie Jesu', earlier in June.
In the second single from the album, Bayoh sings another modern classic, an arrangement of the 'Benedictus' from The Armed Man: A Mass for Peace, by Welsh composer Sir Karl Jenkins, which will have its radio premiere in Alexander Armstrong's programme on Classic FM.
He serenades the rooftops of the capital with the slow, long melodic lines of the piece, in a striking video. Watch above.
Read more: Who is Malakai Bayoh? Get to know classical music's new star treble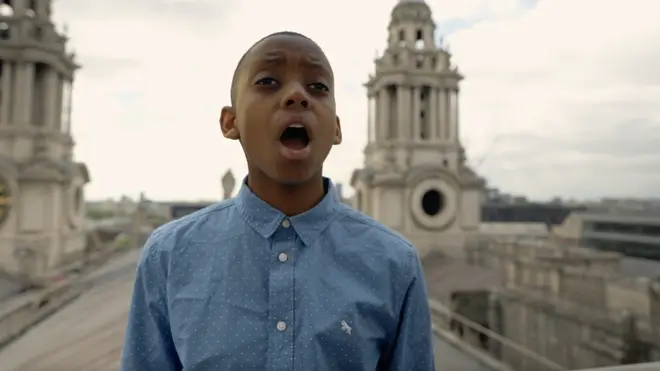 Ever since its composition in 1999, The Armed Man: A Mass for Peace, with its evocative writing and message of reconciliation has been an enduring favourite among audiences. It was voted to No.5 in the Classic FM Hall of Fame 2023, our annual countdown of the Top 300 most popular pieces of classical music, chosen by the public.
Bayoh's ascent in classical music has been rapid. In November last year he made a solo debut at the Royal Opera House in Handel's Alcina.
13-year-old treble Malakai Bayoh sings virtuosic Mozart in Royal Albert Hall debut | Classic FM
Then came viral duets with singer and Classic FM presenter Aled Jones, and a Classic FM Live debut, and TV stardom. He recently appeared on Britain's Got Talent, with an unforgettable press of the Golden Buzzer. Malakai made it through to the competition's final, with lustrous performances of Lloyd Webber, Puccini and Lucio Dalla.
Then, immediately following his talent show breakthrough, he was signed to Universal Music, announcing a debut album, Golden in association with Classic FM, which is available for pre-order now.
Bayoh is a third former at London's Cardinal Vaughan Memorial School. He also sings at St George's Cathedral, Southwark in London.
Throughout his remarkable musical adventure, the young man's natural style, love of music, and winning smile shines through, connecting him with so many people along the way.
This St Paul's rooftop performance is just another step along that journey – we can't wait to see what, and where, he sings next!