We've got our hands on Andrea Bocelli's new album and it's a classic
21 August 2015, 10:03 | Updated: 29 October 2015, 09:47
Andrea Bocelli, Ariana Grande - E Più Ti Penso
04:30
The Italian tenor has always looked like a dashing hero from a cinematic classic, so it's fitting that his new album is all about the best movie music. We were so excited about, we made it our Classic FM Album of the Day, 29 October 2015.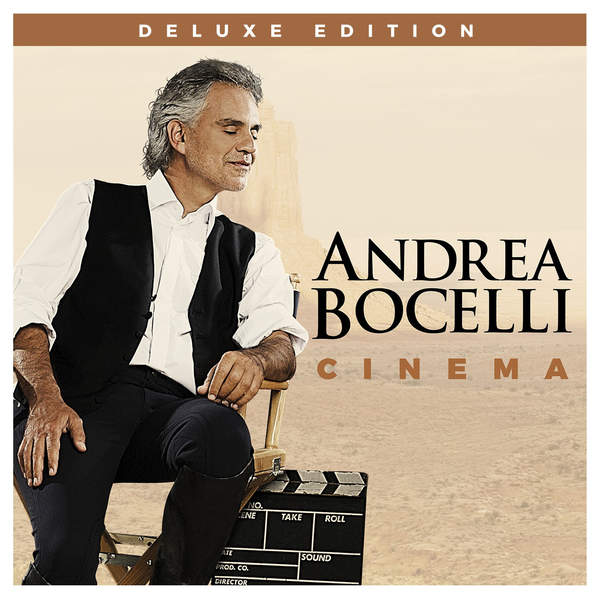 He's the sort of guy who's always on the look out for a great melody, so we're not surprised that Andrea Bocelli has trawled the film classics in search of songs for his new album. (Who can write a more evocative melody than Ennio Morricone or Maurice Jarre, we ask?)
The album is called – aptly enough – Cinema and the Italian tenor stars with arrangements of great movie themes from Doctor Zhivago, West Side Story and The Godfather. The album features epic theme songs from such films as Doctor Zhivago, Love Story, The Godfather, Life is Beautiful, Il Postino, Breakfast at Tiffany's and many more, as well as popular songs from stage musicals. The album also features a duet with pop sensation Ariana Grande, adapted from Ennio Morricone's song that appears in both Once Upon a Time in America and Malèna.
WATCH: Andrea Bocelli duets with Ariana Grande in his new video and it's quite beautiful >
The whole album's all a bit of a star-fest, with pop diva Nicole Scherzinger helping out on 'Don't Cry For Me Argentina' and a John Travolta music video cameo:
Bocelli says he's wanted to do this for a long time, which is nice. He says "I'm fulfilling a wish that I've harboured for decades. I've never made a secret of my dream of bringing to life a recording project associated with soundtracks, as I truly believe that it's an exceptional artistic treasure trove."