Will Andrea Bocelli also sing at Donald Trump's inauguration ceremony?
15 December 2016, 11:26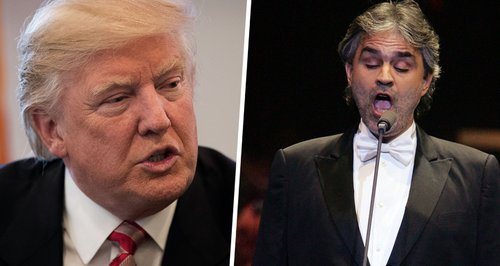 After reported difficulties in securing musical acts to perform at the presidential inauguration ceremony, it looks like Andrea Bocelli could be in line to sing for Donald Trump.
Yesterday, soprano Jackie Evancho confirmed that she would sing the US national anthem at the ceremony for President-Elect Donald Trump's inauguration, and now it seem talks are underway with Andrea Bocelli.

According to TMZ, Bocelli will be singing at least one, possibly two songs at the ceremony, but no official confirmation from Bocelli has been released.

It wouldn't be the first time Bocelli has performed for a President - he sang at the Kennedy Centre for the Performing Arts in Washington and then enjoyed a reception with Bill Clinton back in 1998. He's also performed in front of George W. Bush and Barack Obama.