9-year-old pianist scores duet deal after viral shopping centre video
31 January 2023, 17:12 | Updated: 31 January 2023, 17:34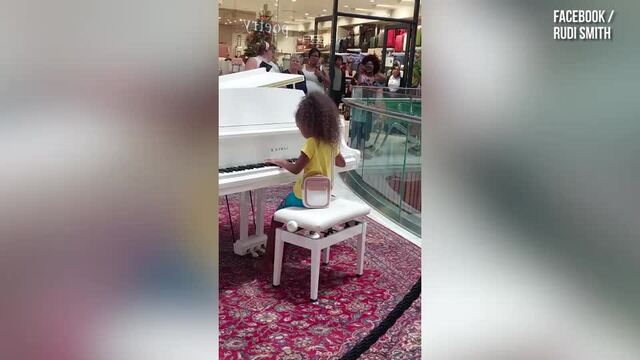 Little girl plays Titanic theme expertly on the piano in South Africa mall
At a grand piano in a shopping centre in Cape Town, a young pianist inadvertently showcases her musical talent to the world...
A brilliant young piano enthusiast has signed a collaboration deal with a composer and pianist, after a video of her playing at a grand piano in a shopping centre went viral.
Rebecca Seziba, a 9-year-old self-taught pianist, caught the attention of UK-based, Mauritian composer and pianist, Rahul Suntah, who saw a video online of her playing 'My Heart Will Go On' from the Titanic soundtrack at a shopping mall in Cape Town.
Rahul, who has gained thousands of Instagram followers through his pianistic covers of popular songs, told Classic FM since signing a duet deal with the young player: "Rebecca is absolutely wonderful! To have that talent and to be able to play by ear at such a young age is incredible."
Speaking to News 24, Rebecca's father Emmanuel recalled that his daughter's impromptu piano performance took place on Christmas Eve, during a family trip to Table Bay Mall.
Spotting the hundreds of shoppers hurrying around finishing up their last-minute gift-buying, Emmanuel suggested to his daughter that she might play something for them, at the centre's white grand piano.
And so she did. Watch the moment, captured by shopper Rudi Smith, above...
Read more: 9-year-old violin prodigy plays Max Richter's thrilling take on Vivaldi 'Summer' in talent show finale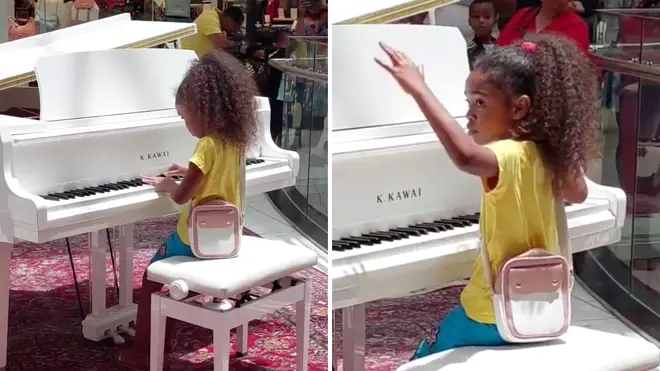 Emmanuel added that Rebecca – who mostly practises for an hour every day, has a particular affinity to "classical love songs" and a great knack for memorising music.
"She's really good at memorising music notes and most of the time plays the full duration of a song without even having notes in front of her," he continued.
After seeing the video online, Rahul reached out to Rebecca and her family to propose a collaboration deal, which was signed earlier this month.
The collaboration, Rahul said, has already begun, and the newly formed duo will be playing one of the composer's original pieces, 'Home Bound', as a virtual piano duet from Cape Town to London. "I am really looking forward to collaborating with her!" Rahul added.
Rebecca's father added: "Never in a million years did I think she'd be recognised like this. We as a family are just so proud of her and the achievements she's getting along the way. We knew she had something special in her when she started watching her brother play the piano and immediately could do what he does."
Read more: 11-year-old pianist stunned by stranger's 'miracle' gift of grand piano and lessons
On her love of piano-playing, Rebecca told News 24 that she enjoys sitting down at the instrument simply because, "it relaxes me and helps my brain to focus".
She added: "I really want to study music and become a professional pianist one day."