11-year-old pianist stunned by stranger's 'miracle' gift of grand piano and lessons
10 January 2023, 15:50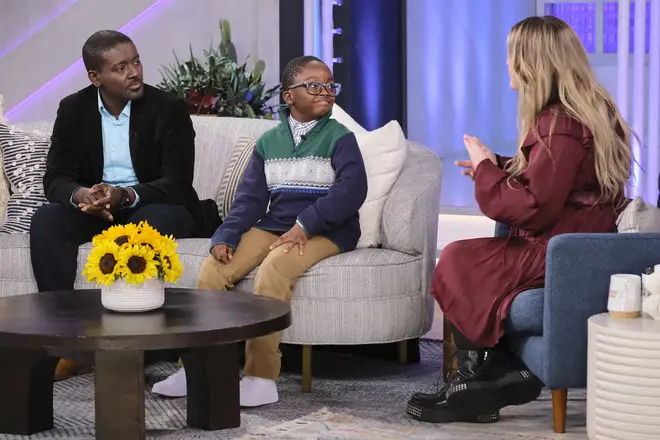 Piano tuner Bill Magnusson felt moved to gift the boy a $15,000 grand piano, and lessons to develop his "beyond special" talent.
Over the last year, 11-year-old pianist Jude Kofie has achieved viral fame for his piano performances on the Internet, become the lead keyboardist at his local church, and appeared on primetime US television shows – all despite never having had a piano lesson before.
Now, thanks to a generous gift from a stranger, he may have the opportunity to develop his gift even further.
Kofie's natural ability on the instrument was discovered by his father, Isaiah, who one day heard someone playing an old keyboard that lay unused in the family's basement. Heading down to investigate, Isaiah was surprised to find his then 10-year-old son playing a competent melody on the instrument, as the family had no idea that Jude knew how to play.
As it turned out, Jude Kofie has a remarkable ear for music, figuring out how to play everything from jazz numbers to Beethoven's 'Für Elise' by ear.
Read more: Classical pianist gives curious toddler an impromptu piano lesson on train station concourse
ENJOYING THE GRAND PIANO #bostonsymphony #beethoven #namm
Jude's story caught the attention of a local news reporter in Denver, Colorado, who revealed that Jude's father had been a musician in Ghana before moving to the US.
Isaiah remarks on his son's abilities, saying that he didn't have the easiest start to life. Jude was born with low oxygen levels and a hole in his heart, which he underwent surgery for as a baby, and was fed via a tube to his stomach for the first eight years of his life. He is also diagnosed with autism.
Eleven-year-old Jude Kofie, of Aurora, Colorado, demonstrated a remarkable talent no one anticipated when he discovered an old keyboard and, without any lessons, began playing - a talent piano tuner Bill Magnusson termed "Mozart level." https://t.co/njxydT6djB pic.twitter.com/0BV18zLchE

— CBS Sunday Morning 🌞 (@CBSSunday) January 8, 2023
Read more: Toddler conducts Beethoven's Fifth Symphony with the skill of a professional maestro
Now, his talent has been recognised by piano tuner Bill Magnusson, who was so impressed by Kofie's natural talent on the instrument that he felt compelled to help the family in any way he could.
After learning that the Isaiah works to raise four children with his wife, as well as sending money back to family in Ghana, Magnusson wondered, "What resources are left over to help this special little soul?".
Using inheritance from his own father, Magnusson spent $15,000 on a grand piano, allegedly worth $45,000, which he sent to the Kofie household. Isaiah Kofie was stunned: "All for free. Who does that?" he asked.
Magnusson's generosity doesn't stop there, as he has paid for Jude's piano lessons as well as pledging to tune the piano once a month, for the rest of his life.