This music was written specifically for a building with a HUGE echo
30 January 2018, 14:39 | Updated: 30 January 2018, 15:35
Teenage Fanclub drummer Francis Macdonald has released a brand new album of chamber music inspired by the historic Hamilton Mausoleum in Glasgow.
Recorded with the support of Creative Scotland, 'Hamilton Mausoleum Suite' is an album of original chamber music for string quartet and harp composed, arranged and produced by BAFTA-nominated composer/songwriter and Teenage Fanclub drummer Francis Macdonald, and performed by the Scottish Festival Orchestra.
The Hamilton Mausoleum Suite music was inspired by – and the album recorded in – the historic Hamilton Mausoleum that stands on the edge of Strathclyde Park in Lanarkshire, a few miles from the city of Glasgow. The Mausoleum has one of the longest echoes of any man-made building in the world and was constructed in the 1850s for Alexander The 10th Duke of Hamilton. For a time, the duke's remains were interred in an Egyptian sarcophagus on a plinth within the building. The mausoleum, 37 metres tall, now stands empty.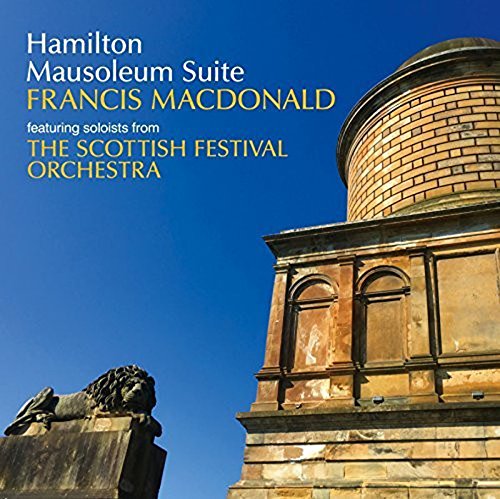 Francis went to secondary school nearby and remembers a family visit to the building when he was a young boy. A couple of years ago he got the idea to record in the building, celebrating its unique reverberant qualities and eventually, the album was recorded in just one day.
Francis is still the drummer for Teenage Fanclub and has recently toured across the world to promote the band's most recent album Here.
He has worked with a range of artists in a rich and varied career including Alex Chilton, Dan Penn, The Pastels, Kevin Ayers, Kate Rusby, Edwyn Collins, Ian McCulloch, BMX Bandits, Belle & Sebastian, Camera Obscura, Cairn String Quartet and Max Richter.
His debut neo-classical album, Music for String Quartet, Piano and Celeste, was released in 2015. In 2016, Francis contributed an arrangement to the album 'The Lost Songs of St Kilda' performed by the Scottish Festival Orchestra, which reached no. 1 in the Classic FM Chart.
The musicians who perform on the album are Justine Watts, Stewart Webster, Emma Peebles, John Davidson, Sharron Griffiths. Find out more at FrancisMacdonald.com
> Purchase the album on Amazon now