Valery Gergiev performs 'tasteless' concert in the ruins of the recently recaptured Palmyra, Syria
6 May 2016, 11:08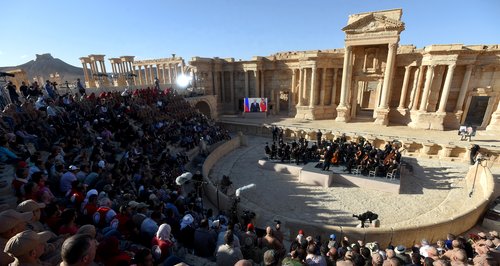 Conductor Valery Gergiev yesterday conducted a concert in the ancient ruins of Palmyra, an area only recently recaptured from Islamic State by Syrian and Russian forces
Musicians from the Mariinsky Theatre in Moscow performed a short concert of music by J.S. Bach, Prokofiev and Rodion Shchedrin.
Cellist Sergei Roldugin, who was recently named in the Panama Papers as the owner of offshore companies, was one of the concert's soloists.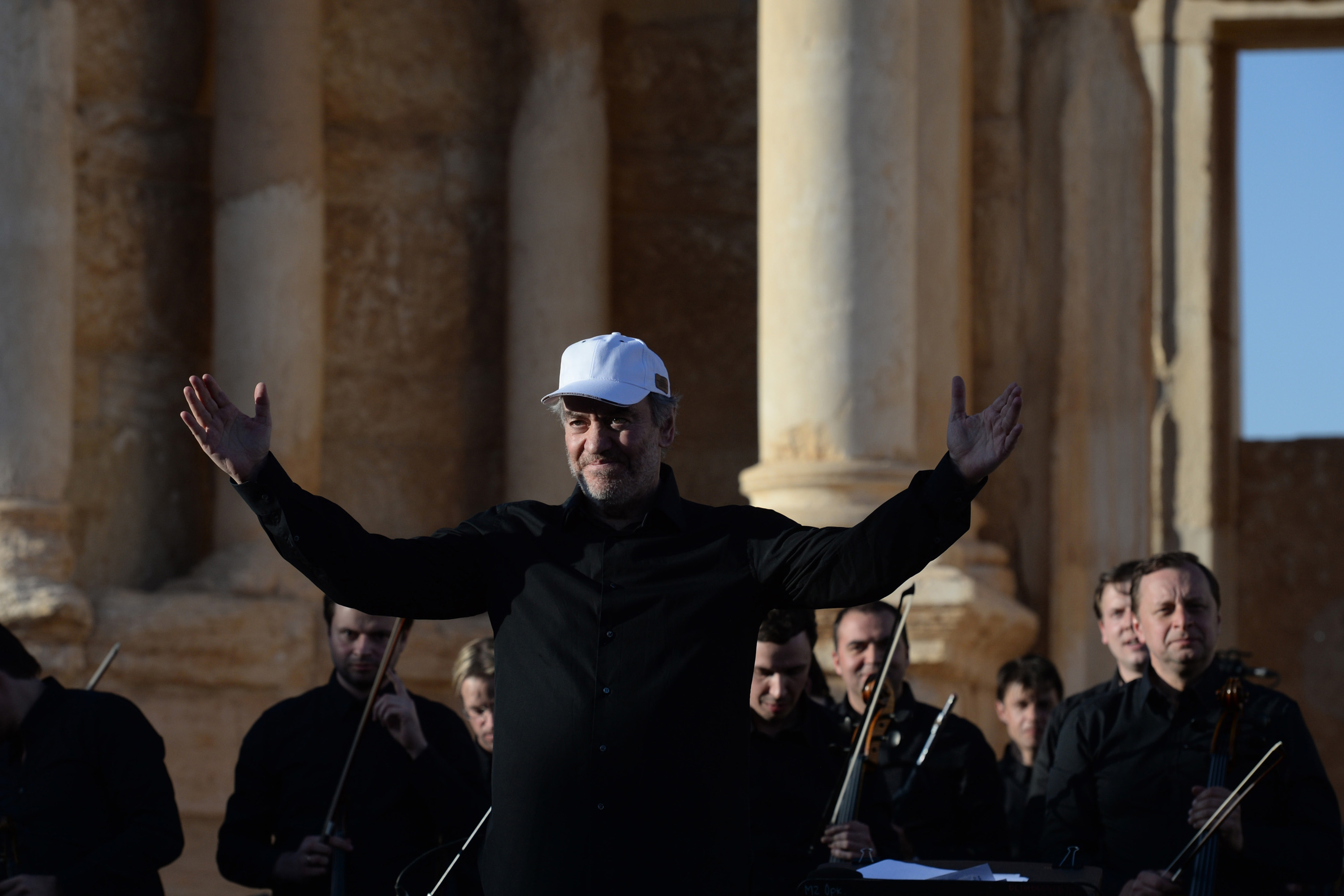 Vladimir Putin himself appeared during the concert via video link from his residence at the Russian resort of Sochi. He spoke to the audience, which was made up of mainly Russian soldiers and some Syrian civilians and said:
"There is the hope, not just for the revival of Palmyra as a cultural asset of the whole of humanity but for the deliverance of modern civilization from this terrible ill of international terrorism."
But the concert has been criticised by some, including Muzna Al-Naib from Syria Solidarity UK, who called the event "a propaganda tool".
"It just shows you that they are not serious at all about the peace process – they are killing civilians right now in Aleppo and they want to do a concert? This is our Syria not the Russian's Syria, they are an occupying force. Russians are part of the problem."
Philip Hammond, UK Foreign Secretary also called the concert "a tasteless attempt to distract attention from the continued suffering of millions of Syrians. It shows that there are no depths to which the regime will not sink."
It is not the first time that Gergiev has got involved in politics. In 2014 he backed Putin's position on the annexation of the Crimea from Ukraine and in 2008 he performed in South Ossetia at a time when Russia and Georgia were fighting over the region.