Hear Imogen Heap's new track from Harry Potter and the Cursed Child – 'Godric's Hollow'
31 October 2018, 17:26 | Updated: 31 October 2018, 17:31
Godric's Hollow from The Music of Harry Potter and the Cursed Child
Imogen Heap's new song from her soundtrack to J.K. Rowling's Harry Potter theatre production has been released, ahead of the full album on 2 November.
Harry Potter and the Cursed Child opened in London's West End in July 2016 and has become one of the city's hottest tickets. And the power of the theatre show is largely down to the music.
With a soundtrack written by singer, songwriter and composer Imogen Heap, the music for the show has now been turned into an album and has a release date of 2 November. It's available to pre-order now.
'Godric's Hollow', named after the small English village where Harry Potter lived as a baby, is a cinematic new track and the third preview from the album, following 'Platform 9 3/4' and 'In Trouble (Again)'.
Harry Potter and the Cursed Child
The four suites each correspond to the four acts of the play and feature the music that appears in the stage show in chronological order.
John Williams wrote the music for the first three Harry Potter film adaptations, and his iconic piece 'Hedwig's Theme' has featured in all of them. But his music doesn't feature in Harry Potter and the Cursed Child.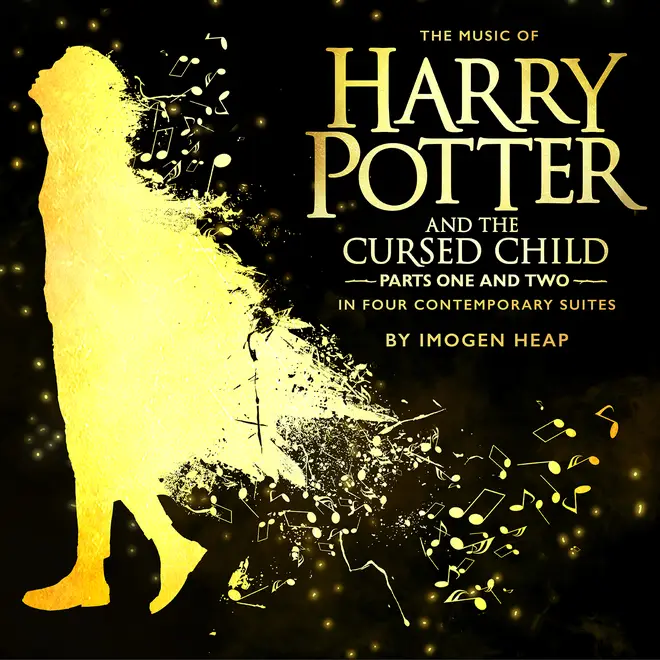 Imogen Heap said:
"This album is like nothing I've ever attempted before. It's four suites containing music from each of the four acts of the play, Harry Potter and the Cursed Child. With over 100 moments of music in the play, the challenge was how to weave them together, and I think it has manifested into a really enjoyable listen, with memories for those who've seen the play, musical accompaniment to those with the script of the play or simply just to enjoy the music as a stand-alone album.
"It is crafted to be listened to in its entirety, taking the listener through different worlds within each suite. I don't know another album like it. I hope others enjoy listening to it as much as I've enjoyed making it."
Harry Potter and the Cursed Child is on in London now, with tickets on sale for performances until 28 July 2019. Productions of the play are also currently playing in Australia, on Broadway. And a German language version of the play will open in 2020.