Pregnant pianist to be deported because of changes to NZ visa rules
12 June 2017, 11:26 | Updated: 12 June 2017, 12:31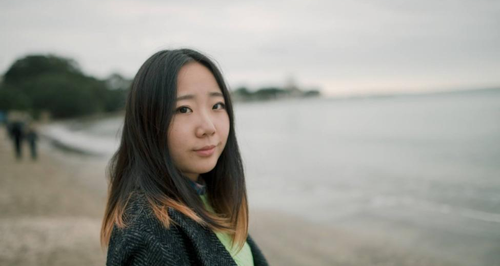 Saber Xie from China has lived in the country since 2013 and been on a skilled migrant visa since last year – but changes to the rules mean she may have to leave
Photo: Facebook/Saber Xie
Saber and her partner, Jeff McDonald, are expecting a baby any day now but changes to New Zealand's Skilled Migrant Visa mean that she could have to leave the country when her visa expires in March.
Her baby will be a NZ citizen and under previous rules she would have been able to apply for citizenship in the middle of next year.
In April New Zealand announced changes to the Skilled Migrant Visa which included stipulating that a skilled migrant had to earn at least NZ$48,859 (£27,700) per year.
Saber currently earns NZ$500 per week, well below that threshold.
Her partner Jeff told the website Stuff:
"At this point either she has to take her kiwi son to China and raise it without his dad, or go back and leave him with me."
"We want to raise our son in a loving home. We want to look for any possible way we can to be a family."
Jeff can't sponser Xie as his partner, because he's already sponsored two other people as his partner.
Saber moved to New Zeland in 2013 to study music and graduated from the University of Auckland with a postgraduate diploma in 2015. She stayed in the country, initially on an open work visa, and began teaching at an academy in the city, Able Music.
The academy has sponsored her until March. Saber also has her own private piano studio – find out more here.
Back in 2014 soprano Dame Kiri Te Kanawa warned that the UK's visa rules were impacting young singer's careers:
"When I came over there was an open door. But now a foreign singer can come into schools for a year or so, but then, more often than not, if they want to carry on they have to reapply.
"So what happens is they have to go back after their time runs out and sit there in New Zealand, for example, for almost a year. I talk to opera companies in London about it, and they don't like it when I say it. But these singers have got to get the visas or they will never learn."